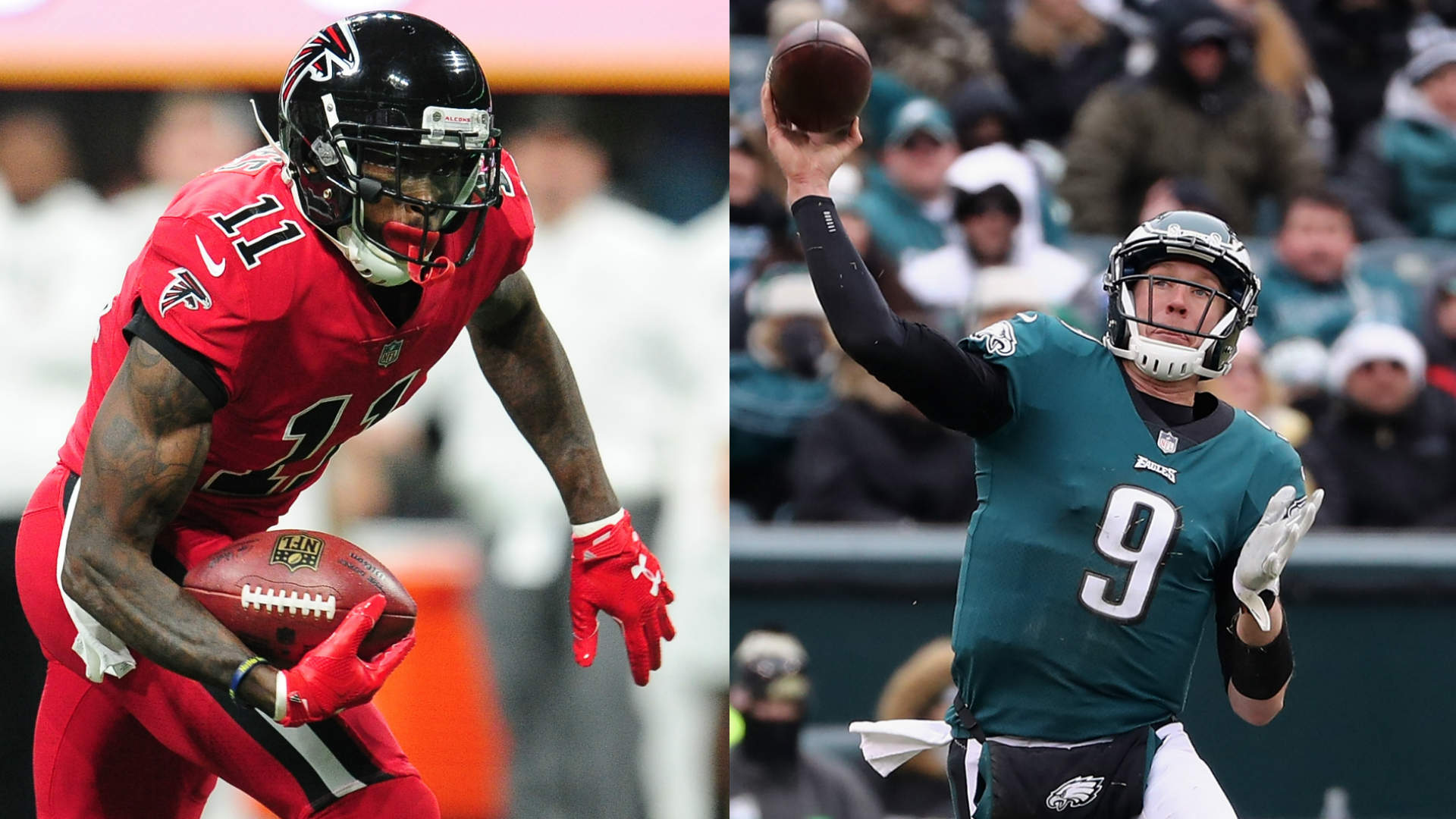 The Eagles are not exactly getting the respect the No. 1 seed in the NFL playoffs usually gets. And it's all because they lost starting quarterback Carson Wentz on Dec. 10.
Wentz tore his ACL and has been out since, and the Eagles offense has struggled with Nick Foles at the helm. Because of that, the Falcons are slight favorites to win at Philadelphia.
The Falcons (11-6) are the first sixth-seeded team to be favored over a No. 1 seed since the NFL expanded the playoffs to 12 teams in 1990.
Three things to watch in Saturday's NFC divisional playoff
1. How will Nick Foles fare? He was not very good in Philadelphia's final two games. The Eagles (13-3) failed to score in a 6-0 loss to the Cowboys to close the season as Foles was just 4 of 11 for 39 yards with an interception in the loss. That was after he went 19 of 38 for 163 yards with a touchdown and interception in an ugly 19-10 win over the Raiders in Week 16.
Foles, who has thrown for 537 yards with five touchdowns and two interceptions this season, will have to be at his best against an opportunistic Falcons defense that forced a pair of turnovers in last weekend's 26-13 wild-card win over the Rams.
2. Can Jay Ajayi replicate his earlier success? A mid-season acquisition by the Eagles, the former Dolphins running back lit up the Falcons on Oct. 15. He ran for 130 yards on 26 carries in a 20-17 Dolphins victory in Atlanta.
The Eagles can help take some of the pressure off Foles with a heavy dose of Ajayi. While the third-year back was with the Dolphins, Miami went 7-0 whenever he had 24 or more carries. He ran for more than 200 yards in three of those games.
3. Will the Eagles be able to stop Atlanta's offense? The Eagles had the NFL's fourth-ranked defense and the league's top rush defense. The Falcons have not run the ball with nearly the efficiency they did last year on their way to the Super Bowl, but Devonta Freeman and Tevin Coleman remain a formidable tandem.