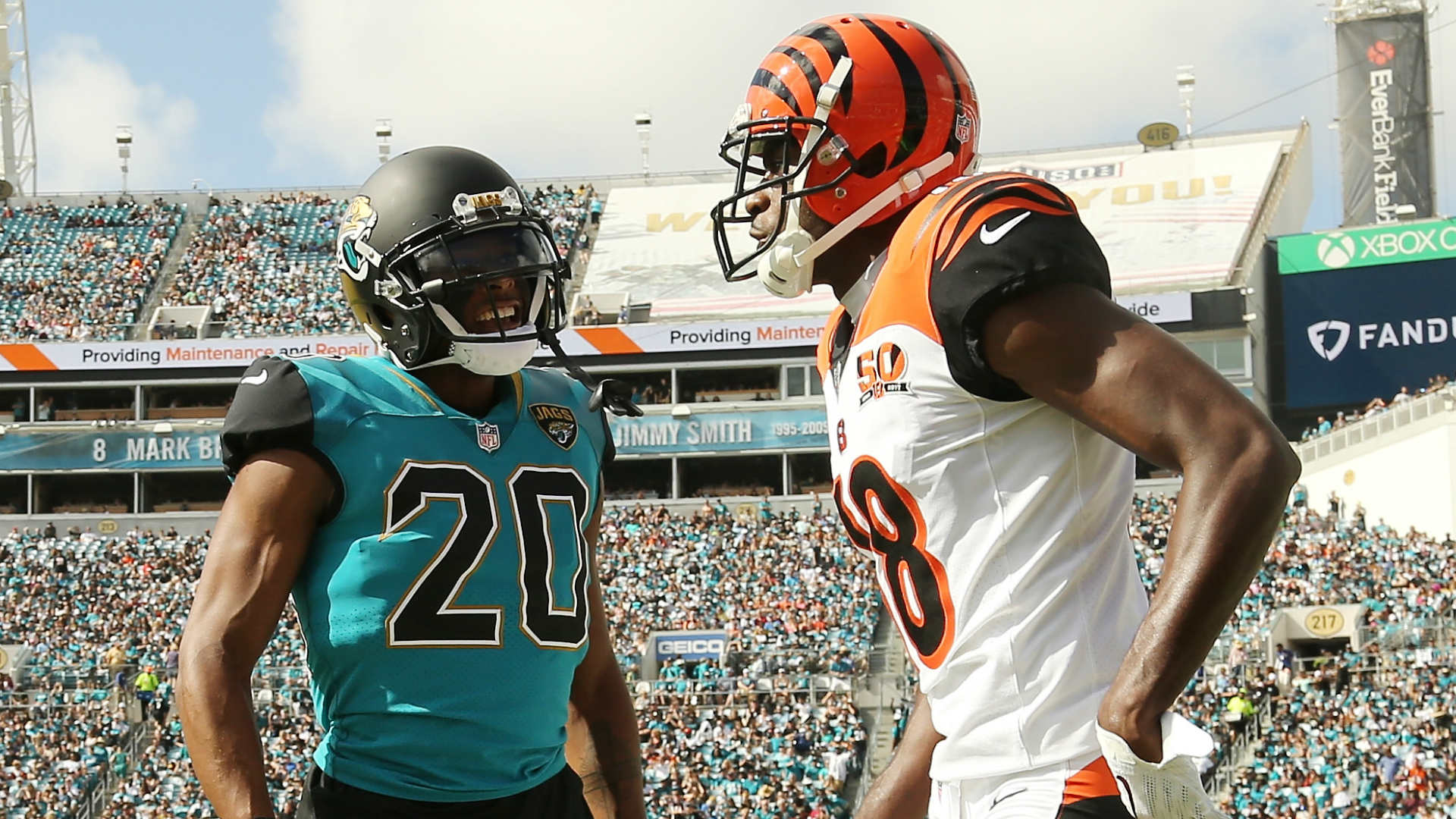 A.J. Green won't be suspended for his fight with Jalen Ramsey during the Bengals 23-7 loss to the Jaguars Sunday, the league announced Monday night.
Instead, the Bengals wideout likely will face a fine. Ramsey also avoided a suspension and likely will be fined, too.
A fine for fighting for first-time offenders is a minimum is $30,387.
Both players were ejected for the skirmish, which saw Ramsey shove Green, who reacted by grabbing Ramsey from around the neck, throwing him to the ground and punching him.
A.J. Green has had ENOUGH pic.twitter.com/0osVyPWnBE

— Barstool Sports (@barstooltweetss) November 5, 2017