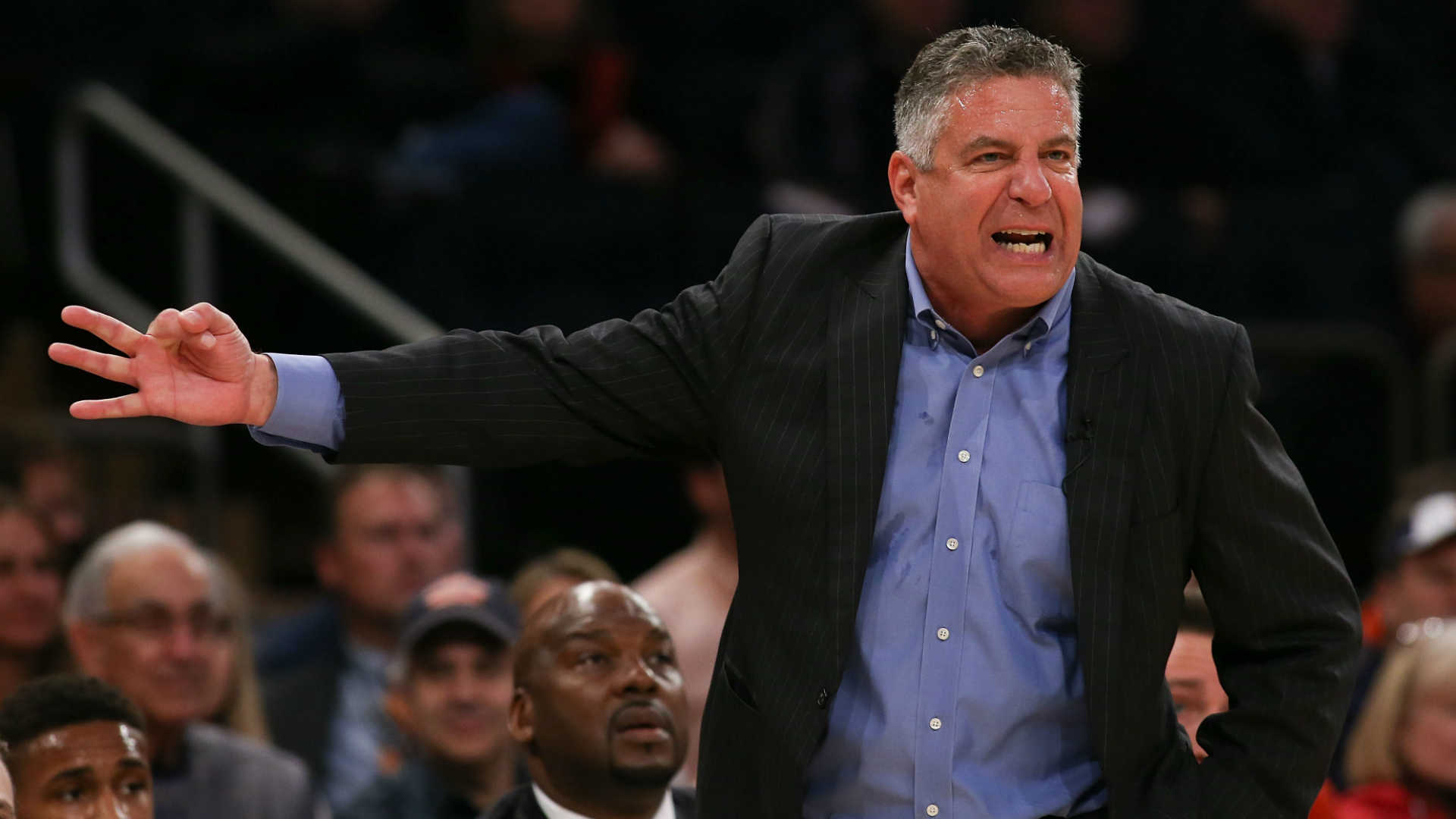 Auburn men's basketball coach Bruce Pearl is reportedly refusing to cooperate in the school's internal investigation and as a result his job could be in jeopardy, according to a report from ESPN.
In the midst of the FBI investigation into the college basketball corruption case, Auburn officials hired a law firm to conduct an internal investigation and Pearl is reportedly unwilling to talk to the attorneys who are conducting the investigation. 
The internal investigation was started after former associate head coach Chuck Person was arrested on Sept. 26. He was indicted on six federal charges on Tuesday.
The school has not been able to identify if Pearl was involved in any NCAA violations because the FBI seized his computers and cell phones during its ongoing investigation. 
While Auburn officials have not given Pearl a deadline to cooperate, unidentified sources told ESPN that the school will make a decision on the coach's future within the next week or two. 
AL.com reached out to Auburn for comment, but a university spokesman said on Wednesday they were, "Unable to comment on any aspect of this matter because of the ongoing federal investigation."