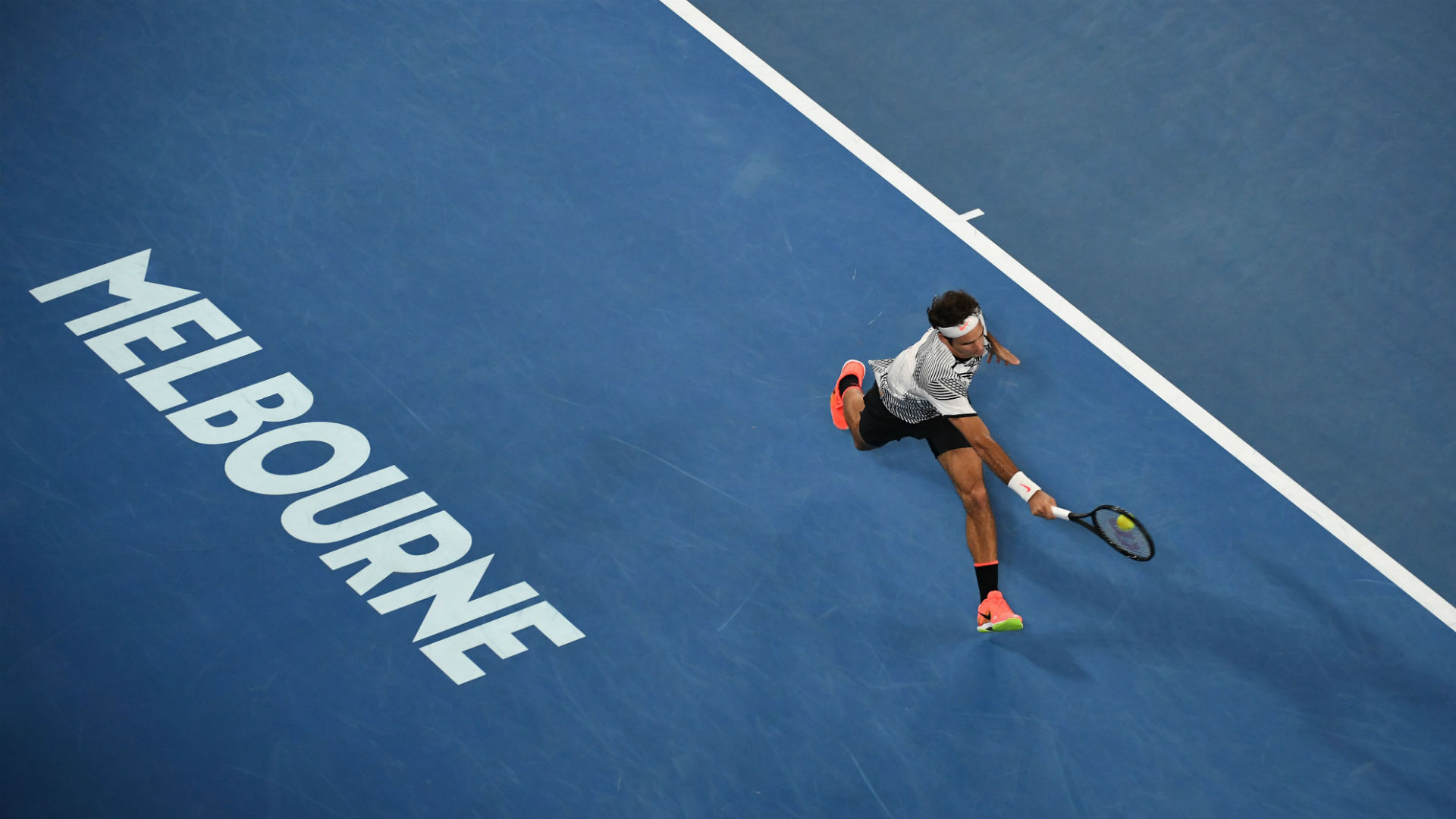 A new tennis season starts Jan. 15 with the Australian Open. The Open will surely provide plenty of interesting storylines and matchups, with most of the top competitors healthy and ready to start the year on the right foot.
You can find all the information on the Aussie Open here.
When does the Australian Open start?
The Australian Open will start on Monday, Jan. 15, and runs for 14 days with the women's final played on Jan. 27 and the men's final on the Jan. 28.
How to watch
ESPN has full coverage of each day of the Australian Open. The men's and women's finals will be shown on ESPN, but every other day of the tournament is shown on ESPN2.
The Australian Open website also offers live feeds of the games via AO TV live, their own streaming service with features, highlights and post-game interviews.
Who will play in the Australian Open?
Men's draw: Roger Federer, Novak Djokovic, Rafael Nadal and Stan Wawrinka.
Women's draw: Simona Halep, Petra Kvitova, Venus Williams, Maria Sharapova and Victoria Azarenka.
Serena Williams will not participate in the Aussie Open this year. Williams announced her decision to withdraw from the Open as she prepares for her return to tennis after giving birth to her daughter.
What happened last year?
It was a case of the old heads going the distance as both Roger Federer and Rafael Nadal — two of tennis' greatest ever — overpowered younger, hungry competitors to compete in the tournament final.
In the end, it was a five-set thriller between the two giants that lasted an incredible 3 hours and 38 minutes, with technology deciding the game as Federer hit a forehand winner down the line that resulted in a Nadal challenge. Upon hawk-eye review, the call was upheld and Federer won.
In the women's draw, the Williams sisters (Serena and Venus) faced off in the final with Serena prevailing in straight sets to win her 7th Australian Open and her 23rd career grand slam.
Australian Open schedule
Jan. 15 — First round, 7 p.m. ESPN2
Jan. 16 — First round, 9 p.m. ESPN2
Jan. 17 — Second round, 9 p.m. ESPN2
Jan. 18 — Second round, 9 p.m. ESPN2
Jan. 19 — Third round, 11 p.m. ESPN2
Jan. 20 — Third round, 9 p.m. ESPN2
Jan. 21 — Round of 16, 9 p.m. ESPN2
Jan. 22 — Round of 16, 9 p.m. ESPN2
Jan. 23 — Quarterfinals, 9 p.m. ESPN2
Jan. 24 — Quarterfinals, 3 a.m. ESPN2
Jan. 24 — Quarterfinals, 9 p.m. ESPN2
Jan. 25 — Quarterfinals, 3 a.m. ESPN 2
Jan. 25 — Women's Semifinal, 9:30 p.m. ESPN2
Jan. 26 — Men's Semifinal, 3:30 a.m. ESPN2
Jan. 27 — Men's Semifinal, 3:30 a.m. ESPN2