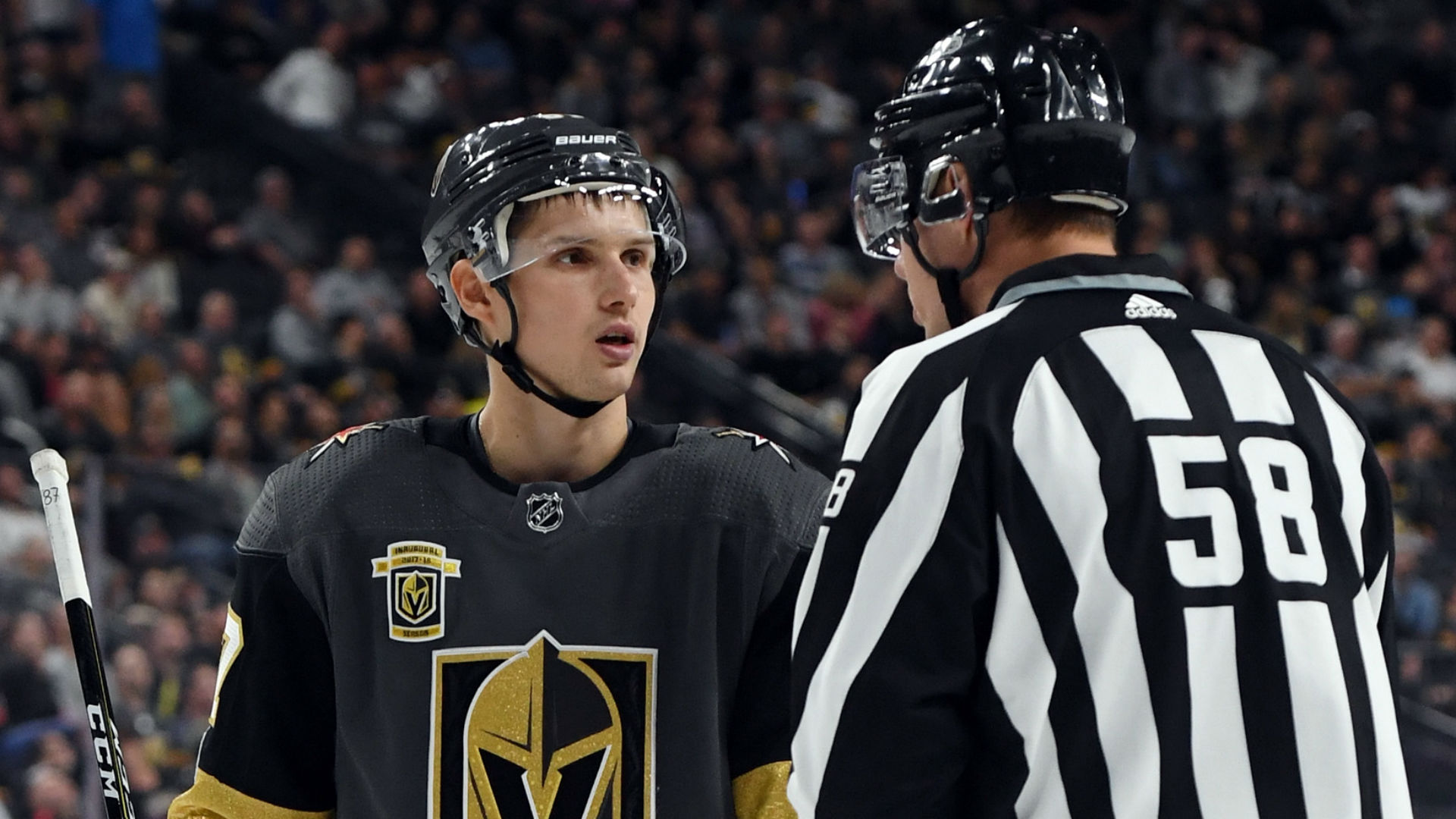 It's safe to call the Vadim Shipachyov experiment one of the bigger botched Russia-to-the-NHL attempts in history.
But for the former Golden Knight, who played three games in North America, realized the fit wasn't right, then forfeited most of his $9 million contract so he could return to the Kontinental Hockey League, had a word of advice for countrymen considering a similar transition: Don't.
SIGN UP to watch select KHL games on DAZN
"They say one thing to your face and when it comes to hockey, something else," Shipachyov said in a scathing statement Saturday after re-signing with SKA St. Petersburg, where he thrived for four seasons before joining Vegas in May. The situation turned sour after he was twice demoted to the minor leagues, first due to roster complications and later because general manager George McPhee felt "he needed to play" to better adjust to the North American game.
Playing in the NHL, Shipachyov added, became "two months of misunderstandings, smiles and conversations, which had nothing to do with reality.
"Russian players should think 10 times before leaving for abroad. It's different from what the clubs and agents tell you."
The 30-year-old Russian officially ended his short-lived stint with the Golden Knights Thursday, finalizing retirement paperwork with the NHL for what was termed as a "mutual agreement." Per the terms, Shipachyov's two-year, $9 million contracts was voided and he paid back most of his $2 million signing bonus, keeping just $97,561.
Shipachyov's new deal in the KHL is for one year, worth $500,000. He's expected to participate in the 2018 Olympics, as long as the KHL doesn't pull its players, as threatened.
MORE: KHL's Olympic power play could further deplete U.S., Canada talent pool
Vegas made Shipachyov, one of the KHL's top scorers in recent seasons, its second signing in franchise history, with plans for him to center the team's top line.
But after a lackluster preseason, he started 2017-18 with the AHL's Chicago Wolves, a decision McPhee said was not play-related but instead because of Shipachyov's waiver exempt status. Shipachyov eventually returned to the NHL club, scoring a goal in three games, before a second demotion Oct. 25, this time due to poor performance.
"He just wanted to go home," McPhee told reporters Thursday, via the Las Vegas Review-Journal. "He's a good player and a good guy. But sometimes things just don't work out.
"He needed to assimilate more and work on his pace of play. We were willing to work with him. He needed some time to play to see if he could adjust to the pace of play of the North American game with a smaller rink. But he wasn't willing to do that."