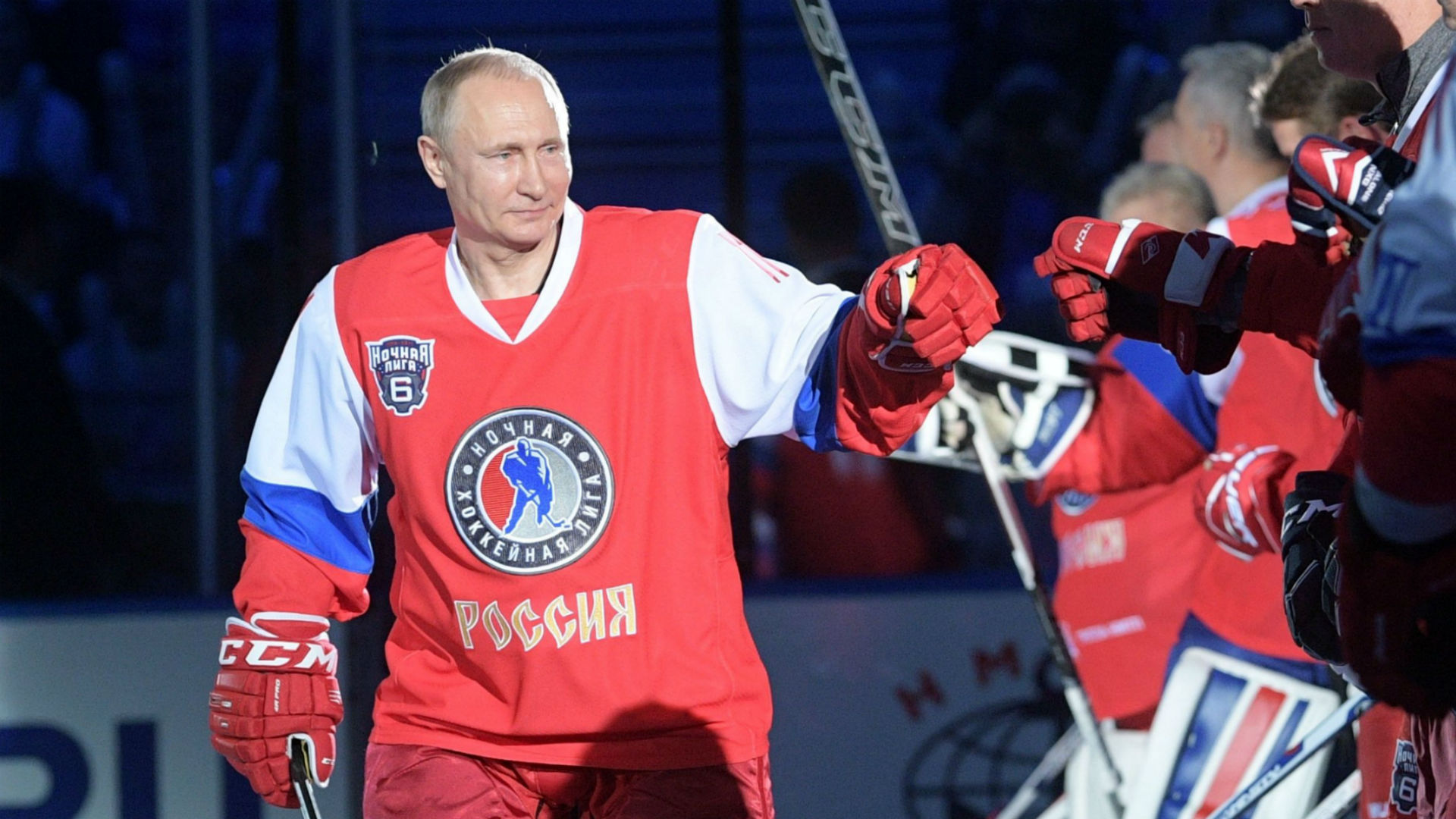 Alex Ovechkin and Vladimir Putin go way back. Russia's president has long politicized the NHL star as an icon for pro-Kremlin patriotism, and Ovechkin repays the support in kind by excelling on the ice in the country's national pastime, especially on the international stage.
In a strong endorsement for Putin, the Capitals captain penned an Instagram post Thursday intended to start a social movement in the name of "a strong and united Russia" as the country readies for a presidential election in 2018.
MORE: Alex Ovechkin gifts winter clothes to homeless man in Edmonton
 

Личные награды и призы – все это здорово, но в хоккее, как и в любом деле, для победы важнее команда. Только команда способна переломить ход игры, сделать невозможное. В последнее время в западной прессе я встречаю сочетание Putin's team, то есть команда Путина. И знаете, мне очень понравилось это определение. Лично я готов быть частью такой команды. Я никогда не скрывал своего отношения к нашему Президенту, всегда открыто его поддерживая. Я уверен, что нас, поддерживающих Владимира Путина, много! Так давайте объединимся и покажем всем сильную и сплоченную Россию! Сегодня я хочу объявить о том, что создаю общественное движение под названием Putin Team. Быть частью такой команды – для меня гордость, это похоже на ощущение, когда ты надеваешь майку сборной России, зная, что за тебя болеет вся страна. #putinteam
The Washington Post translated the text from Russian to English.
"Personal achievements and medals — all of this great, but in hockey, like with everything, to win it's important to have a team. Only a team is capable of changing the course of a game, achieve the impossible. Lately, in the Western Press, I'm noticing a comparison to Putin's team. And you know, I really liked that comparison. Personally, I'm ready to be a member of that team.

"I never hid my relationship with our president, always openly supported him. I'm certain that there are many of us that support Vladimir Putin. Let's unite and show everyone a strong and united Russia. Today, I want to announce a social movement in the name of Putin Team. Be a part of this team – to me it's a privilege, it's like the feeling of when you put on the jersey of the Russian team, knowing that the whole country is rooting for you."
Ovechkin's message comes at a time of heightened tension between his homeland and the United States over the Kremlin's alleged tampering in the 2016 U.S. presidential election. Russia's own presidential election takes place in March, and while Putin hasn't formally announced his intention to run for re-election, he's expected to seek a second six-year term and retain his office. 
There's a long history of mutual support between Putin and Ovechkin.
It's not uncommon for the president to make public appearances with Ovechkin, who lives in Moscow during the NHL offseason. Ovechkin once claimed to have Putin's private home phone number. When Ovechkin married his longtime girlfriend in July, Putin called to congratulate the couple. Penguins forward Evgeni Malkin joked in August he wouldn't defy the NHL's decision to ban players from the 2018 Winter Olympics because "I am not Ovechkin. Putin doesn't call me."
Evgeni Malkin, talking about the possibility of Olympic participation: "I am not Ovechkin. Putin doesn't call me." #Caps #Pens

— Slava Malamud (@SlavaMalamud) August 16, 2017