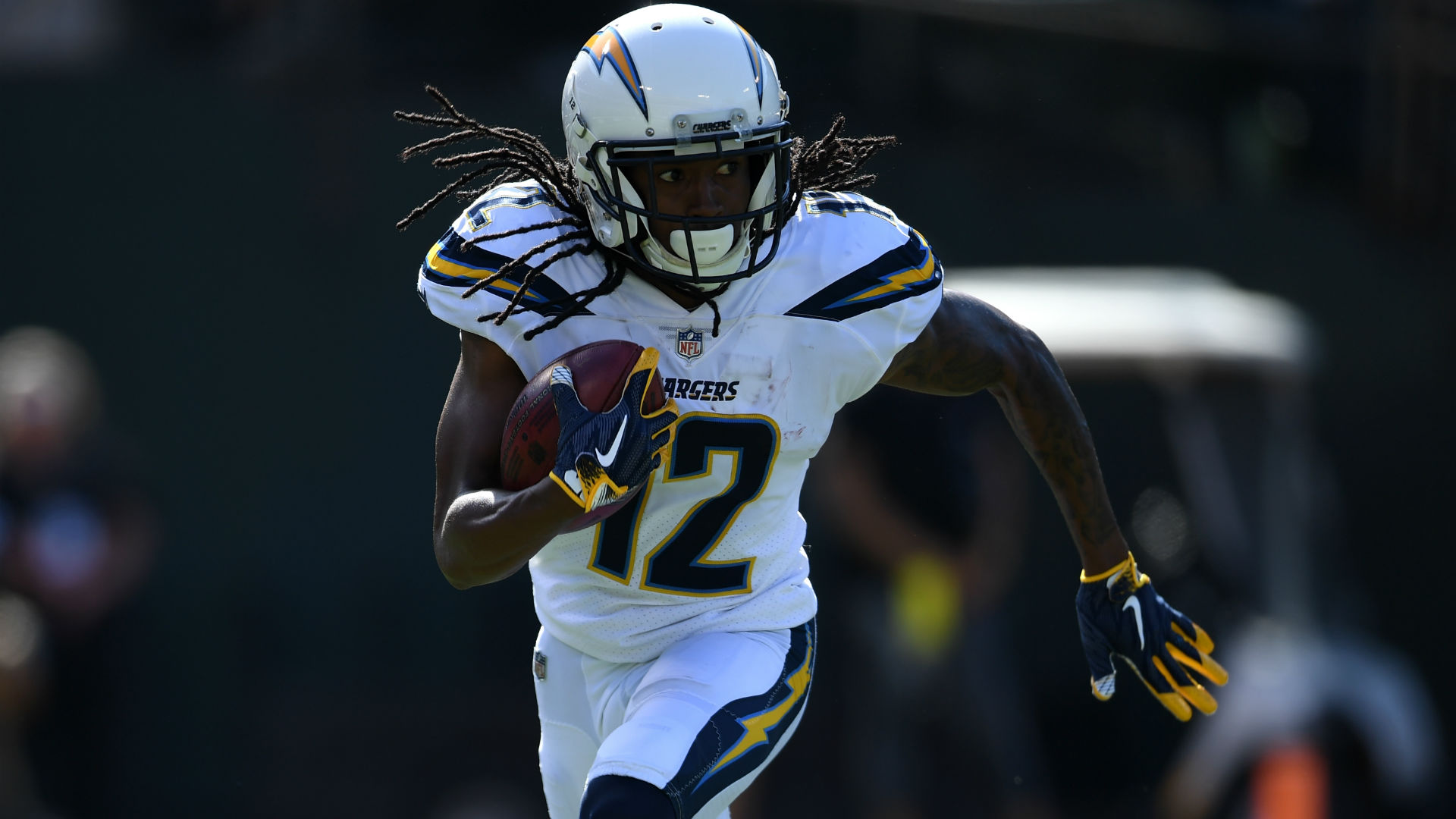 Chargers wide receiver Travis Benjamin's punt return against the Patriots could go down as one of the worst returns in NFL history.
Benjamin reached the end zone, but unfortunately he scored two points for the wrong team.
The punt landed at his own 11-yard line and Benjamin grabbed the ball at the 8-yard line. He then ran backwards in an effort to create separation, but it did not work out as planned. He was then tackled in his own end zone for a Patriots safety, giving New England a 9-7 lead over the Chargers in the second quarter.
SAFETY. #LACvsNE pic.twitter.com/Tsf60mPp3K

— NFL (@NFL) October 29, 2017
It didn't take long for the Twitter world to react to the play, and many of the responses were not so nice to Benjamin.
I never want to see Travis Benjamin in a Chargers uniform ever again.

— Bolts From The Blue (@BFTB_Chargers) October 29, 2017
Travis Benjamin… pic.twitter.com/NFRWGQyvRn

— TJ Wardwell (@TJWardwell) October 29, 2017
Travis Benjamin just ran into a safety. Not a player on defense that's a safety. Literally ran himself into giving up 2 points on a punt.

— Rich Eisen (@richeisen) October 29, 2017
Travis Benjamin might as well have run out of the back of the end zone after securing the ball at the 8-yard line. pic.twitter.com/qCq2pRryIk

— Arash Markazi (@ArashMarkazi) October 29, 2017
Hey Travis Benjamin thanks for the two points. Just a friendly reminder that in football you normally don't run backwards. @TravisBenjamin3

— Matt Burnett (@mattthew_jordan) October 29, 2017
What are you doing, Travis Benjamin??

— Andrew Siciliano (@AndrewSiciliano) October 29, 2017
Talk about your all time boneheaded moves by Travis Benjamin. Minus-11 yard return for the safety

— Ben Volin (@BenVolin) October 29, 2017