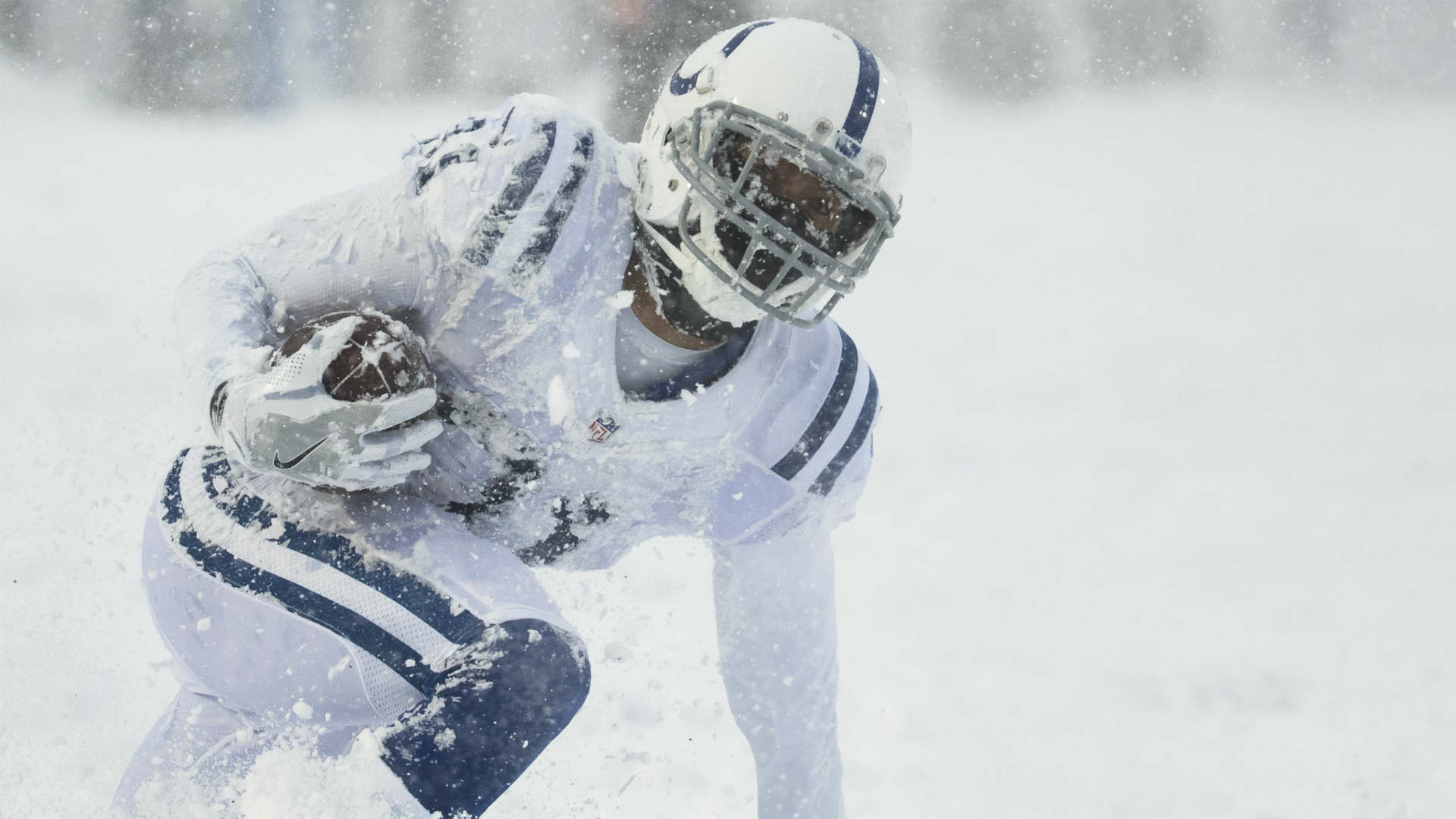 The Colts may not have won in Buffalo, but their all-white uniforms in the blizzard may have proved useful for their next game.
The Broncos and Colts will play Thursday in Indianapolis. Broncos coach Vance Joseph said he tried to review game film from the Colts' 13-7 loss to the Bills, but said the tape was useless. 
"We tried to watch it, but you can't. I mean, you can't see it. You can't see numbers. They were wearing all white, so it wasn't worth watching," Joseph told reporters on Tuesday. "I watched about 15 plays and I couldn't see anything, so I turned it off. 
"We pulled it out of our breakdown and we're on a three-game breakdown, which is right for us. You can't see anything."