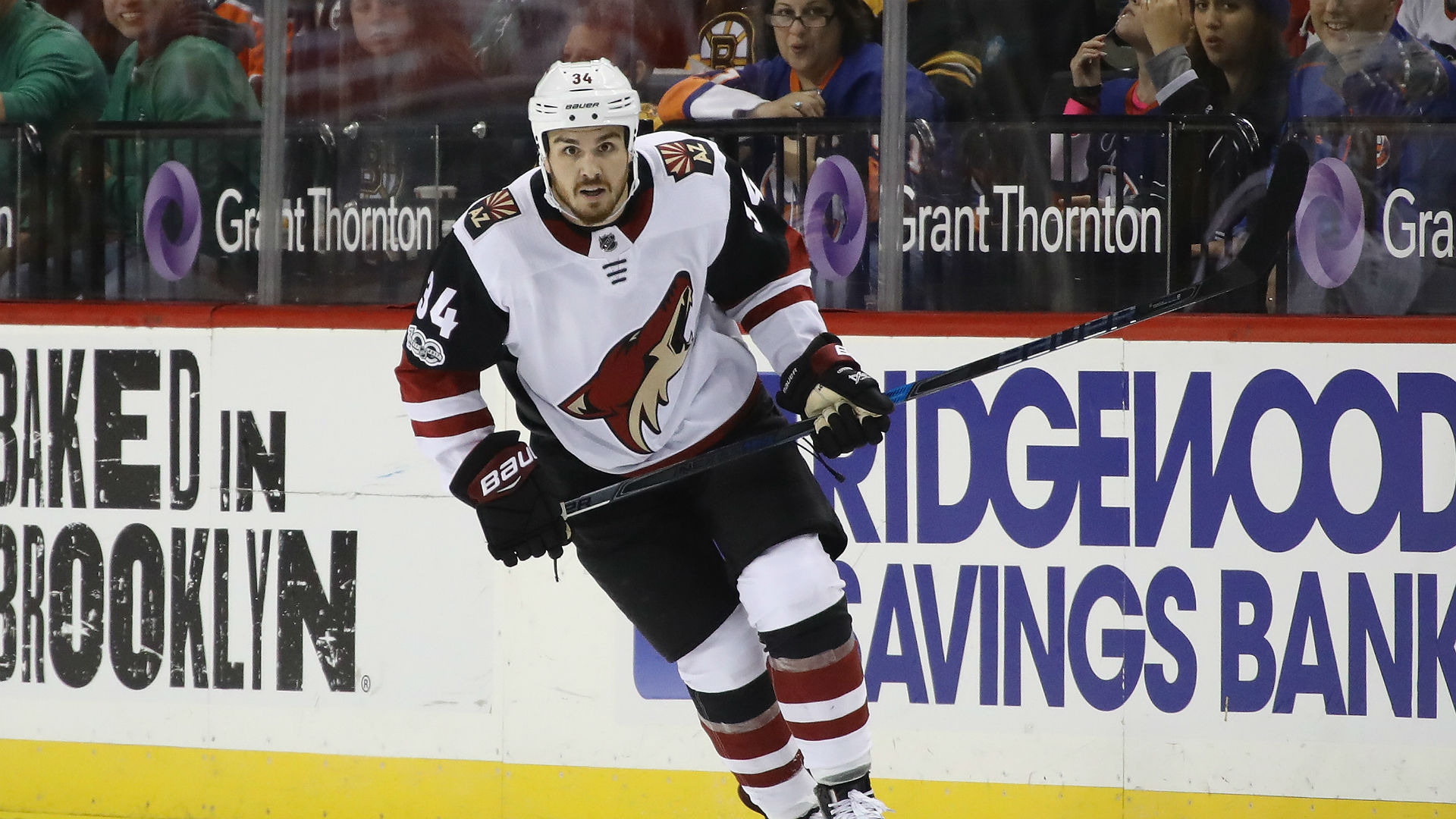 Forward Zac Rinaldo has gained a reputation for playing the game on and going over the line during his eight-year professional career. He's been suspended four times by the NHL and five times by the AHL for various on-ice incidents, most of which involving illegal hits.
On Saturday, playing for the Arizona Coyotes, Rinaldo was at the center of another controversial, on-ice incident.
During the second period of Arizona's game against the Colorado Avalanche, Rinaldo hit Avalanche forward Nathan MacKinnon near center ice. MacKinnon, the leading scorer on Colorado, hunched over following the hit, which was not penalized.
After taking a few strides, Rinaldo was approached by Avalanche rookie Samuel Girard. With Girard's gloves still on, Rinaldo dropped his, and punched Girard in the face.
Zac Rinaldo hits Nathan MacKinnon, and then knockouts Samuel Girard with one-punch 😡🔥… #DAMN pic.twitter.com/9tWHZd5EhO

— Bar South N Celly™ (@BarSouthNCelly) December 24, 2017
Things escalated from there, with the sequence accounting for 52 penalty minutes. Rinaldo was given a game misconduct, and also a fighting major. Erik Johnson, who challenged Rinaldo, received five for fighting and two for roughing. MacKinnon received five for fighting after he tussled with Josh Archibald, and also a game misconduct. Archibald received five for fighting and a game misconduct.