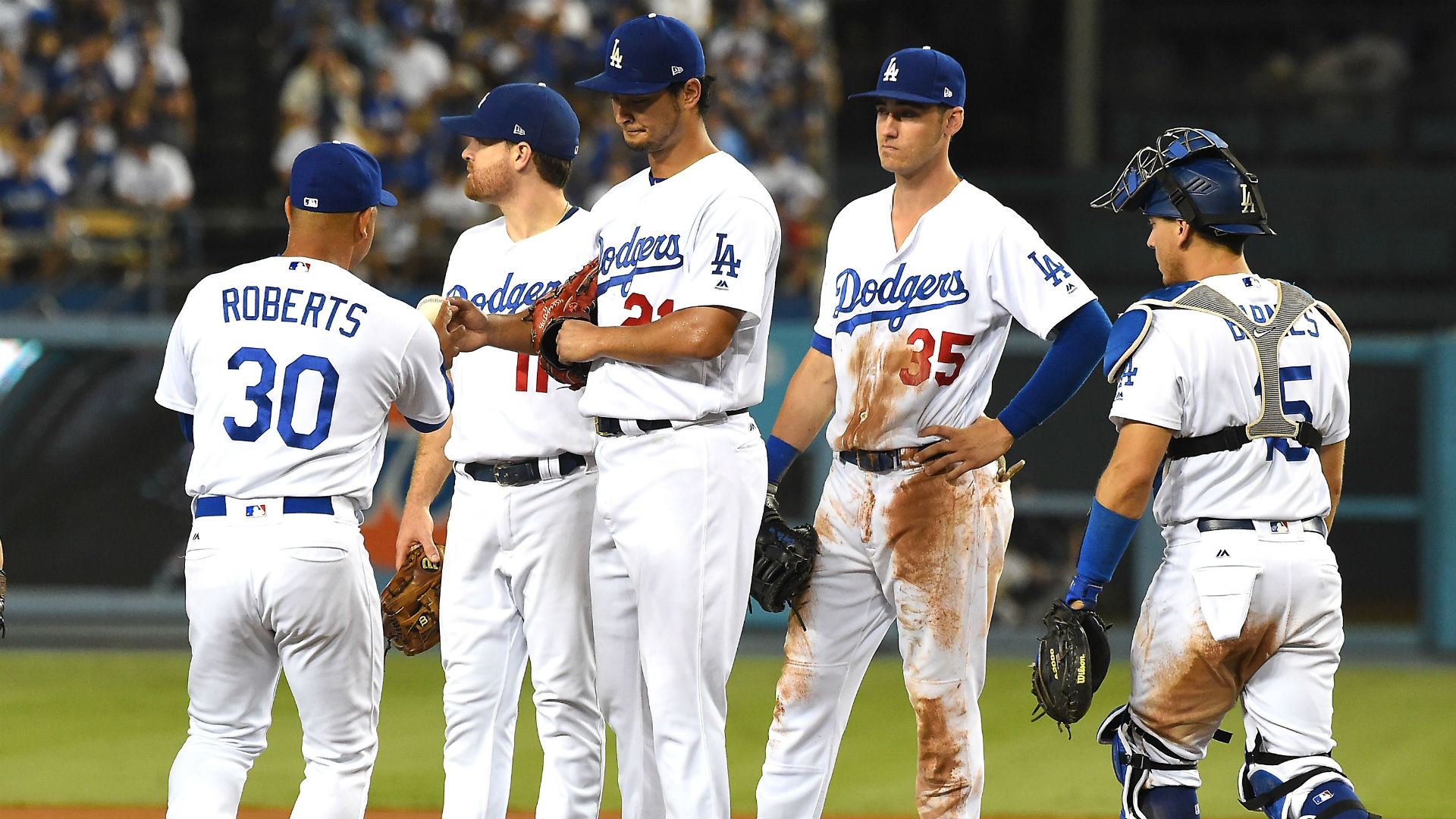 The Dodgers and Padres will square off south of the border next season.
Los Angeles and San Diego are scheduled to play a three-game series in Monterrey, Mexico, the Los Angeles Times reported.
According to the report, the games will take place May 4-6 and feature the Padres as the home team.
The series will be the first of six that MLB plans to play in Mexico over the next four seasons. The league also intends to open the 2019 and 2020 seasons in Asia and play in the United Kingdom in each of those years.
The Dodgers last played an international game in Australia in 2014 when they opened the regular season against the Diamondbacks. Los Angeles also played a two-game exhibition series in Mexico in 1991.
Los Angeles went 13-6 against San Diego last season before falling to Houston through seven games in the World Series earlier this month.