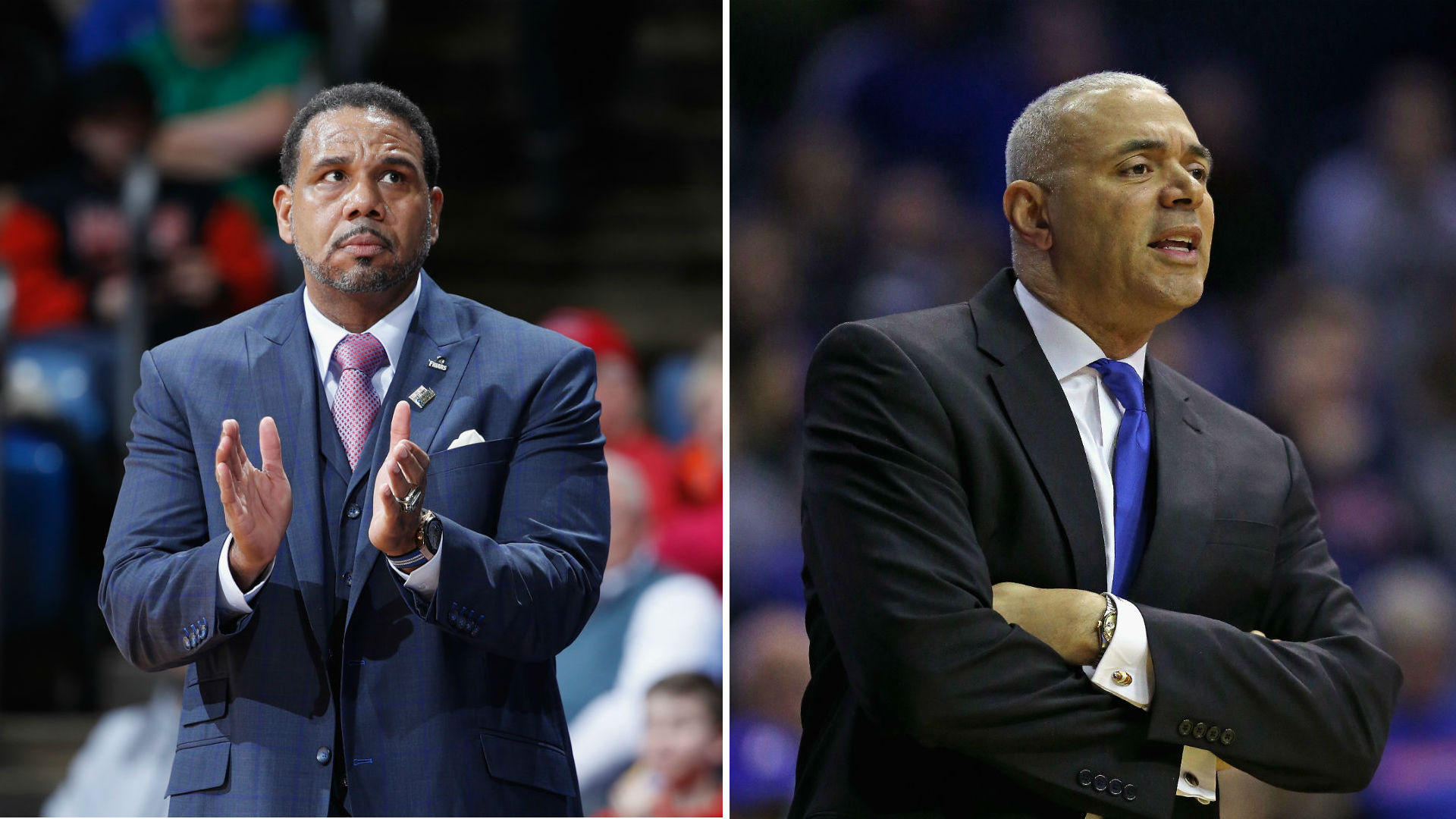 DePaul has done a better job lately of making its Big East Conference games interesting, but the approach taken by Fox Sports for its FS1 broadcast of the Blue Demons' home game Friday night against Providence might add an extra layer of intrigue.
For starters, there'll be no commercials.
COLLEGE BASKETBALL POWER RANKINGS: Michigan State reigns, Duke slips, Kentucky vanishes
Coaches Dave Leitao of DePaul (8-8, 1-3 Big East) and Ed Cooley of Providence (11-6, 2-2) will wear microphones during the 8:30 p.m. ET game, and their comments throughout will be available to be broadcast on a 5-second delay. The coaches' comments will provide a significant amount of the sound, although there will be a play-by-play announcer (Joe Davis) and analyst (Len Elmore) to discuss the game.
During timeouts, the discussion in huddles will be broadcast to the audience at home.
There will be cameras to broadcast the activity in the locker rooms at halftime and, if time allows, following the game.
FS1 also indicates it will present few replays and no promotional reads during the game.
Fox college basketball producer Steve Scheer will be in charge of the broadcast with World Series director Matt Gangl at the controls. When Scheer worked for CBS, he often convinced coaches during the NCAA Tournament and Final Four to allow cameras into their locker rooms to broadcast pregame speeches.