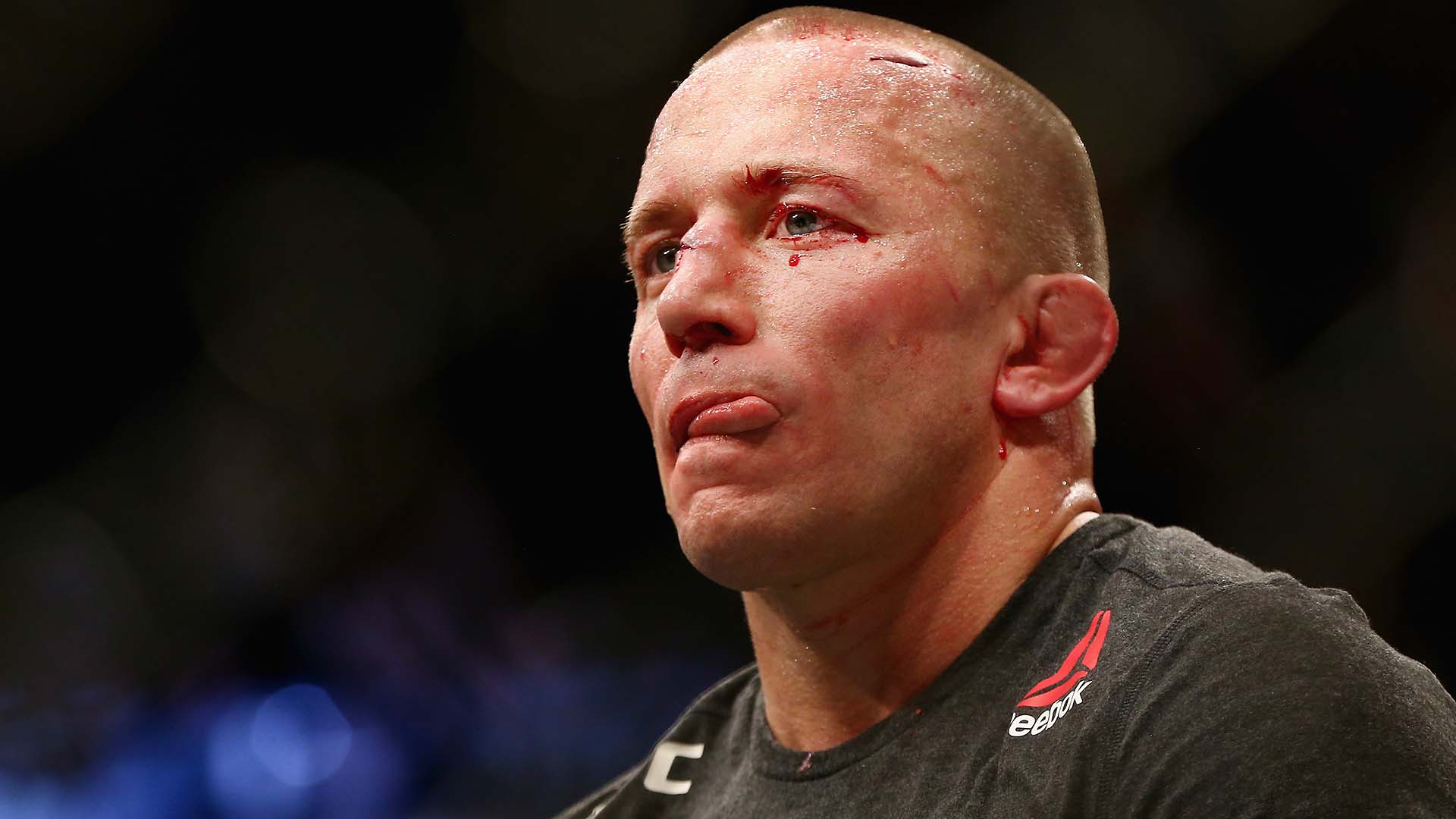 Georges St-Pierre is fresh off of his win at UFC 217 on Nov. 4 when he defeated Michael Bisping for the UFC middleweight championship. However, it appears that St-Pierre's preparation for the comeback bout has taken its physical toll.
During his camp, St-Pierre mentioned that he often felt sick leading up to the bout by forcing himself to eat and regards that style as "not a healthy way of living." The morning of his historic return, the 36-year-old vomited as he attempted to force-feed himself.
St-Pierre battled through the event but went to the hospital following the festivities. The hospital stay wasn't due to his sickness earlier in the day, it was a result of the fight. 
He appeared in good spirits at the New York Stock Exchange in November when he spoke about his victory. 
After St-Pierre returned from a vacation, the UFC middleweight champion offered fans a personal update regarding his health on Saturday. It's there where he revealed that he'd been diagnosed with ulcerative colitis. 
"I now understand the health issues that I had during my last training camp," St-Pierre said. "I hoped my condition would improve after the fight but unfortunately it got worse and I had to go straight to the hospital for a colonoscopy when I came back from vacation last Wednesday. The diagnosis is ulcerative colitis and I am now taking medication that will hopefully appease the symptoms. My health is my #1 priority right now, I'm still a very happy man, thanks for your support!!!"
Ulcerative colitis is a disease causes inflammation in the digestive tract. St-Pierre understands the need to do what it takes to get back to feeling healthy as he's contractually obligated to face Robert Whittaker to unify the middleweight championship.
"It's always important for my to prioritize my health," St-Pierre said at the NYSE. "Sometimes you think it's nothing, it's a little thing that can hurt you the most."