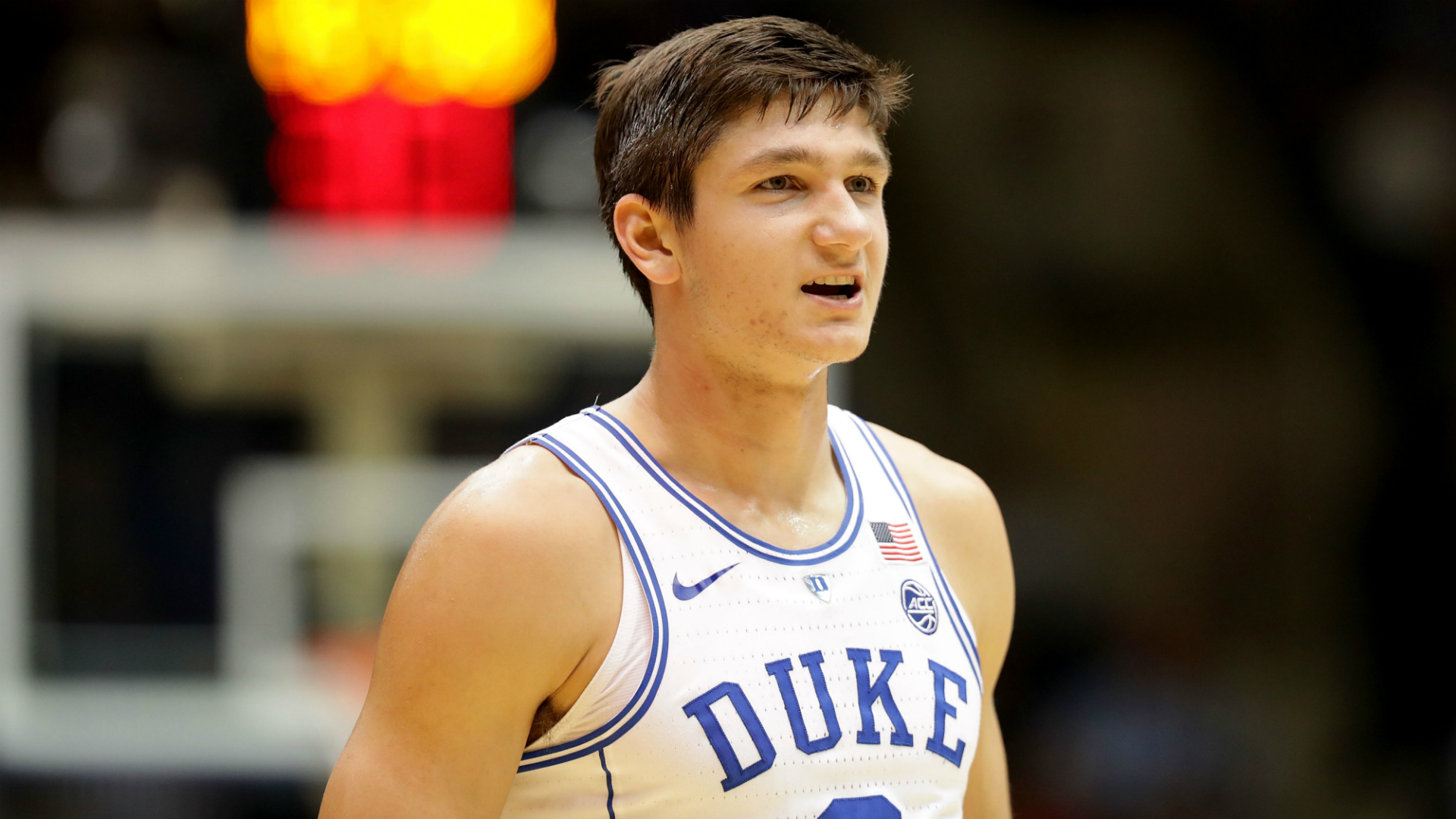 Boston College pulled off an upset over No. 1 Duke Saturday afternoon, and the Blue Devils' Grayson Allen suffered a black eye in the process.
If you only tuned into the game late, you probably wondered where it came from. While it's hard to say for sure whether it came on a hit from a Boston College player, or accidentally from his own teammate, the play from where it happened is undeniable. Allen took a charge, and when he landed, his teammate Javin DeLaurier came by and appeared to kick him in the face.
MORE: 16 most hated college basketball players of all time
Immediately after that play, Allen went to get quick medical treatment for his eye, but he didn't miss much action. He continued to stay in the game, and played his all-out style of basketball. 
Reaction to Grayson Allen's black eye
Grayson Allen gets a black eye AND Duke loses? America wins 🇺🇸

— Jacob (@jacobheheman) December 9, 2017
The guy that accidentally stepped on Grayson Allen's face and gave him a black eye is my new favorite person

— lisa (@awarszone) December 9, 2017
Grayson Allen with the black eye. pic.twitter.com/SI94JgRNdp

— Kevin Marchina (@kg_holler) December 9, 2017
KENTUCKY WINS, DUKE LOSES TO BOSTON COLLEGE, AND GRAYSON ALLEN HAS A BLACK EYE! TODAY IS A GOOD DAY!

— Jack Pilgrim (@JackPilgrimKSR) December 9, 2017