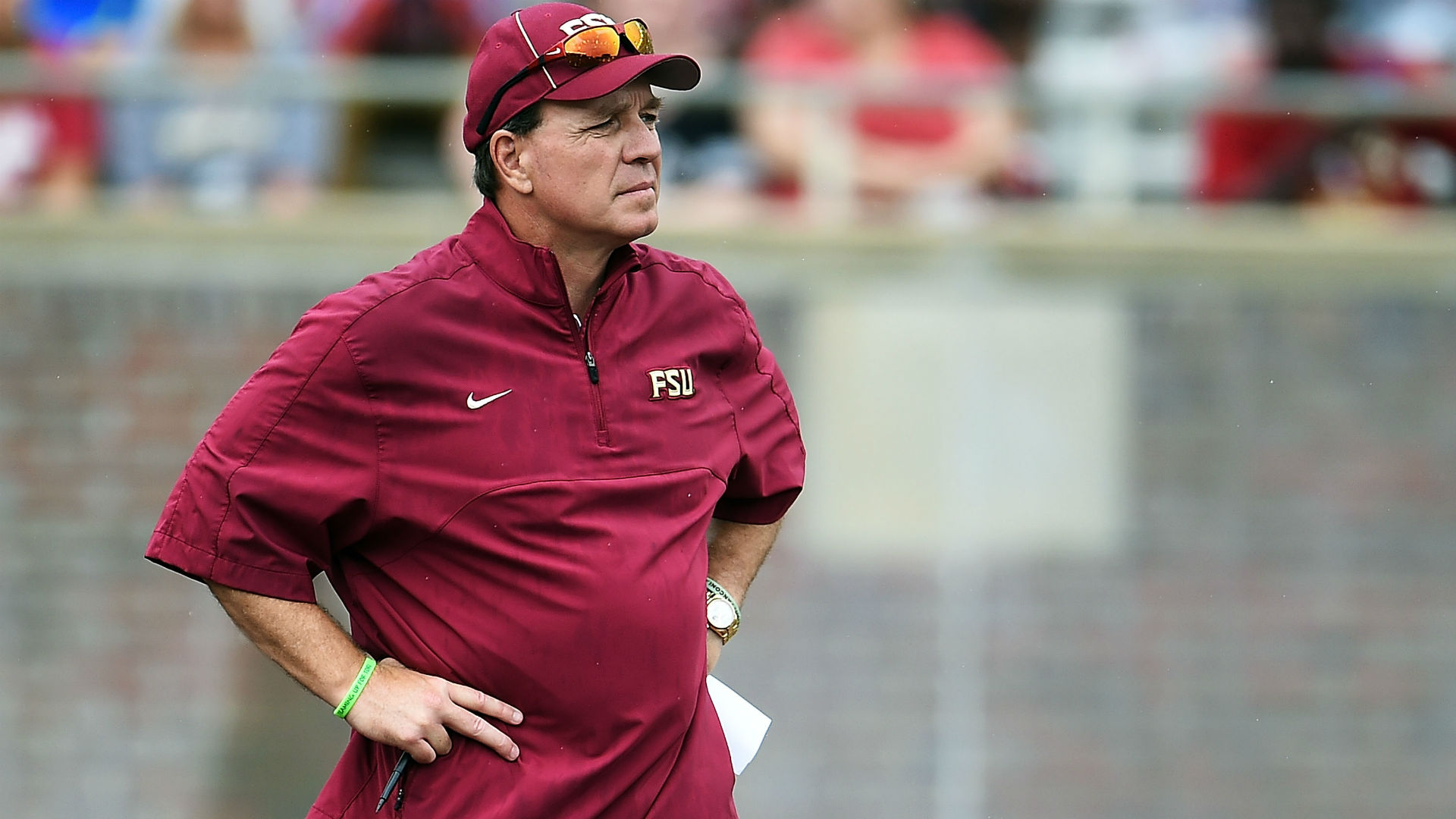 The general consensus around college football seems to be Jimbo Fisher's move from Florida State to Texas A&M is simply a matter time.
Reports late Thursday indicated Texas A&M is putting the final touches on a deal that would make Fisher one of the top three or four highest-paid coaches in the country.
Fisher to A&M update: final details being put in place to introduce Jimbo. We're nearing the finish line. #Aggies #GigEm

— Greg Bailey (@GregBailey13) November 30, 2017
As Texas A&M BOR meeting comes to an end, I'm told it's all systems go in Aggies' pursuit of Jimbo Fisher.

— Billy Liucci (@billyliucci) November 30, 2017
Translation: Contract informally approved. I'm still expecting Fisher-to-A&M on Sunday.

— Billy Liucci (@billyliucci) November 30, 2017
Fisher caused ears to perk even further when he spoke with reporters ahead of the Seminoles' game against Louisiana-Monroe.
"If we win the game, they'll have a bowl game," Fisher said. "We'll have a bowl game."
Should Fisher head to A&M, he will take over for fired coach Kevin Sumlin, who led the Aggies to a 7-5 record this season.