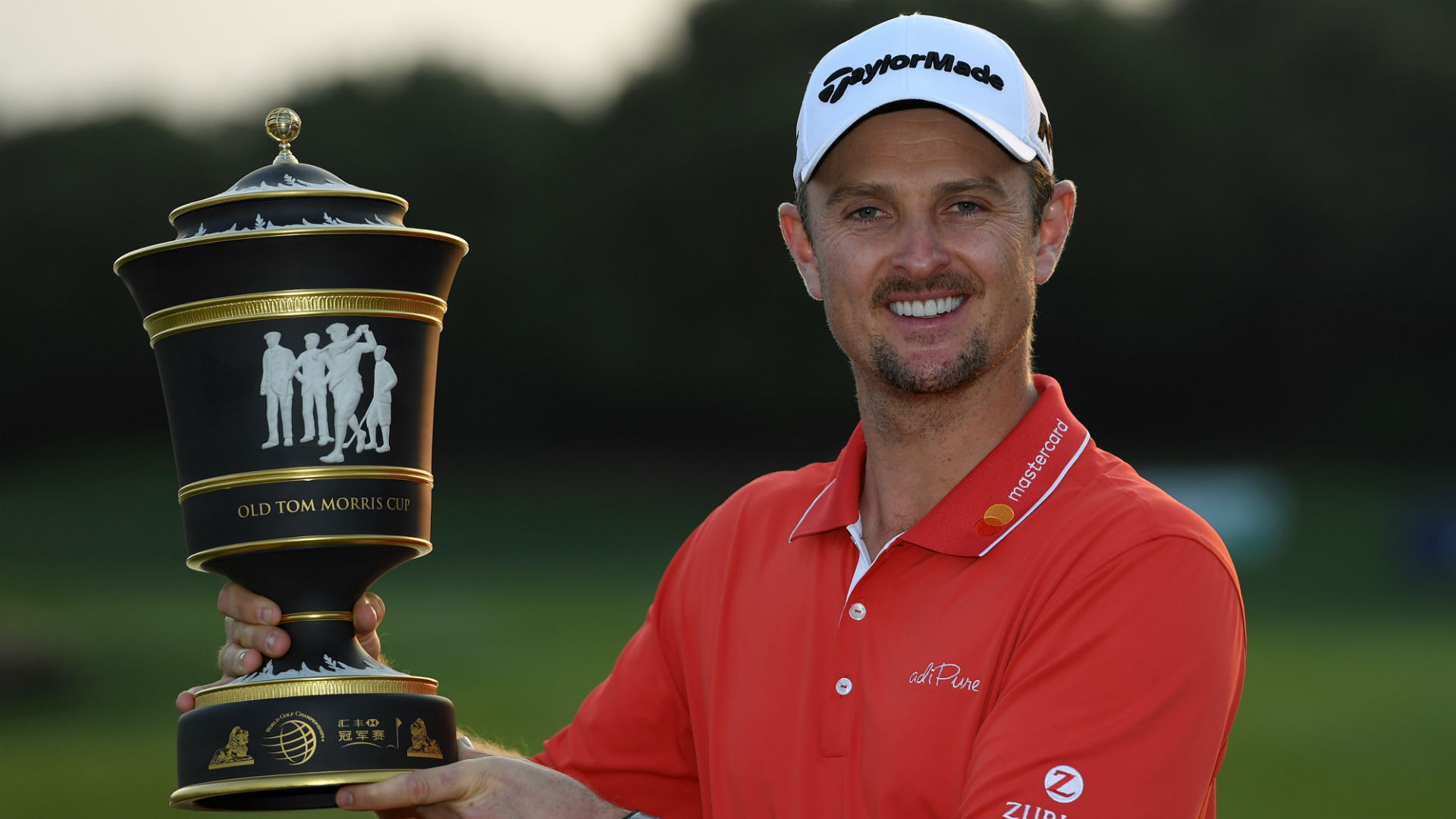 Justin Rose turned an eight-shot deficit into a two-shot victory Sunday at the WGC-HSBC Champions in China.
Rose trailed Dustin Johnson by eight shots entering the final round, and shot even par on his front nine Sunday, but a bogey-free 5-under 31 on the back helped him claim his second WGC win.
"It's the kind of day you certainly don't expect," Rose, who finished the tournament at 14 under, said after his final round. "It's the kind of day you hope for, dream for but a lot of things need to go your way in order for a day like today to happen coming from eight shots behind, especially going against a player like DJ.
"It was the perfect type of weather conditions to make a comeback. This is the type of day, when you are playing with a lead, every hole seems difficult. Obviously someone is still capable of playing a special round of golf.
"And obviously my back nine was just amazing today. It was one of the best back nines I've played in a long, long time, and to do it at the right time was amazing. I guess everything fell into place, and like I said, I needed a lot of things to go my way, including my good play but also I needed a little bit of help from DJ and on a day like today, it was easy for a leader to make some mistakes."
Johnson entered the final round with a six-shot lead, but Johnson fired a birdie-free 5-over 77 Sunday to fall into a tie for second with Brooks Koepka and Henrik Stenson at 12 under.
"I felt fine all day," Johnson said after his round. "I just could never get anything going and didn't hole any putts. It was pretty simple."
The win was Rose's first since wearing gold at the 2016 Summer Olympics. He had three runners-up finishes last season, including a playoff loss to Sergia Garcia at the Masters.
"Whenever you beat the top players in the world, that gives a tournament victory so much more meaning, and obviously with a leaderboard like we had today with Dustin, Brooks, Stenson, I take a lot of pride in winning this tournament," Rose said. "And winning in China, to travel, to take your game internationally I think is something that's very important to do.
"Obviously China is a very important golf nation, and a growing golf nation, so it's very important to win in front of these fans."