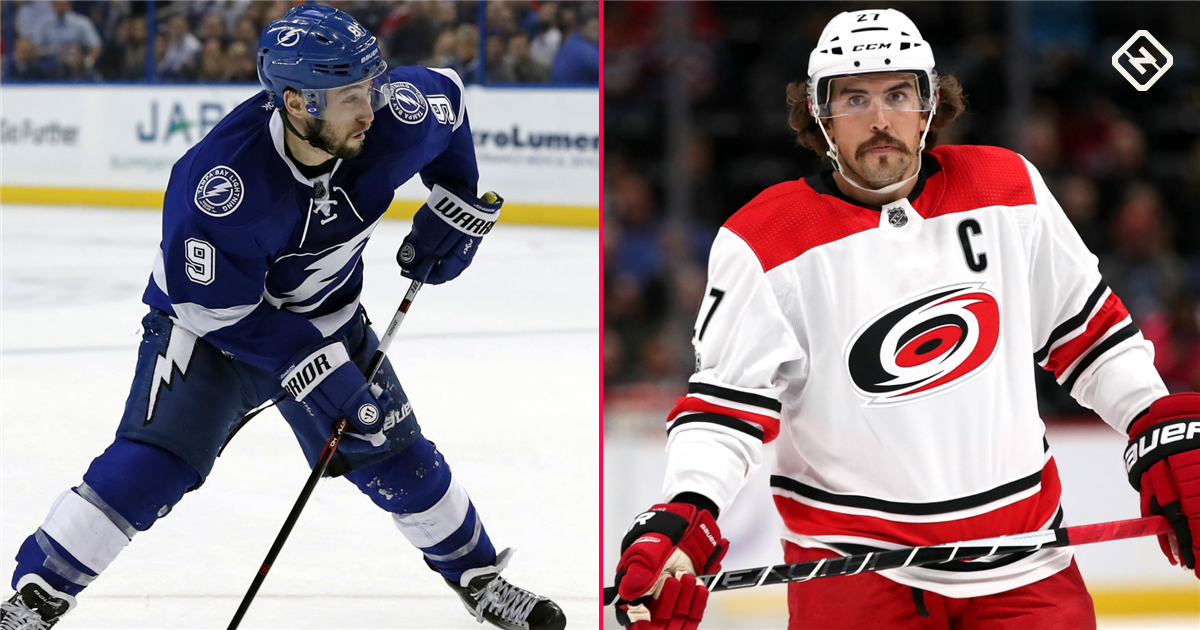 Hat Trick meet Fat Trick.
That's exactly what happened Tuesday night in Tampa where Tyler Johnson notched the fourth hat trick of his career to lead the first-overall Lightning to a 5-4 win over the visiting Hurricanes, whose three-promotion food giveaway was dubbed the "Fat Trick" by a hockey fan on Reddit.
The rare trifecta was set into motion when 'Canes defenseman Justin Faulk scored a power play goal to tie the game, 3-3, at 10:36 of the second period.
Faulk's goal triggered the following 'Canes promotions:
 Triangle-area Moe's locations hand out a free side of queso the day after Faulk scores a goal
 Bojangles' gives free Bo-Berry biscuits to customers who say "I'm a Caniac, and it's Bo Time!" the morning after the Hurricanes score a power-play goal.
 Papa John's offers half-priced pizzas on days after the Canes score at least three goals
The sponsors will either be very happy with the extra attention and publicity their respective promotions received, or they will be upset about being part of the "Fat Trick" trio of less-then-healthy food options.
Either way, it seems Fat Trick trumped Johnson's Hat Trick on social media, though, in the end, it was the Lightning forward's three goals that paved the way for Tampa Bay to secure another two points in the standings.