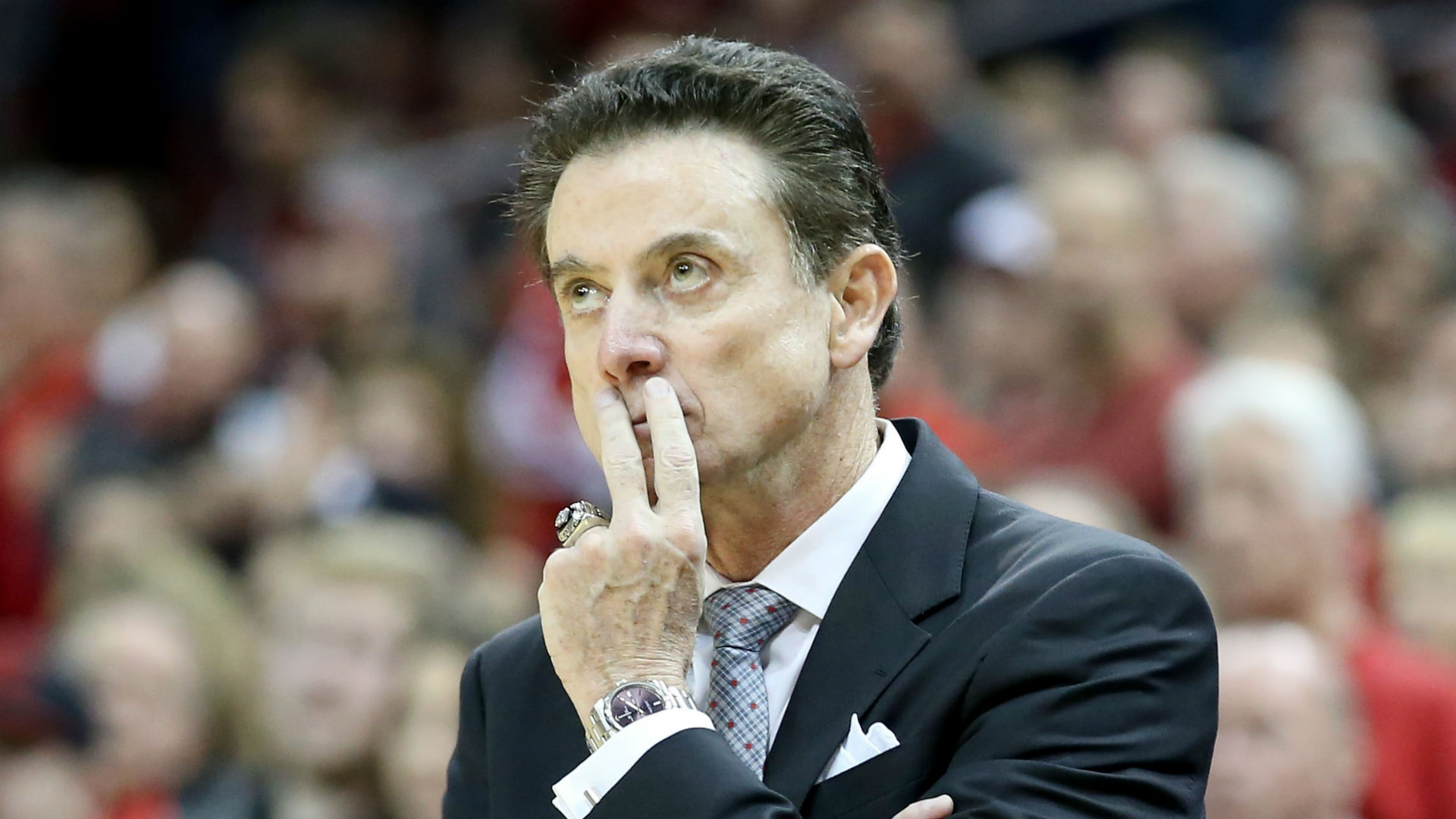 The University of Louisville Athletic Association voted unanimously Monday afternoon to terminate suspended Cardinals men's basketball coach Rick Pitino, the Louisville Courier-Journal reported, after a meeting in which Pitino said, in a lengthy affidavit, that he "had no part — active, passive, or through willful ignorance" in alleged wrongdoing within the program he led.
Pitino's statement, delivered by his attorney, was given to ULAA board along with other evidence and words of support for Pitino, as it discussed his job status, in what the Courier-Journal described as "(o)ne of the most significant weeks in the University of Louisville's modern history."
The Hall of Fame coach had been on administrative leave since Sept. 27 after the university acknowledged its involvement in a wide-ranging FBI and Department of Justice investigation into, among other things, alleged bribery of recruits and related fraud.
"I had no part — active, passive, or through willful ignorance — in the conspiracy described in the (federal) complaint," Pitino said in the affidavit (via ESPN.com) presented by attorney Steve Pence. "I had no reason to know about the conspiracy described in the complaint, and no reason to know about the complicity of any UL assistant coach or staff member in any bribery conspiracy. I never have had any part — active, passive, or through willful ignorance — in any effort, successful or unsuccess, completed or abandoned, to pay any recruit, or any family member of a recruit, or anyone else on a recruit's behalf, as an inducement to attend UL."
Interim university president Greg Postel was directed Oct. 2 by the 28-member ULAA to pursue terminating Pitino's contract "for cause."
"I do not dispute ULAA's right to terminate my employment at its discretion," Pitino's affidavit read. "But I vehemently reject its right to do so 'for cause.' I have given no 'cause' for termination of my contract."
Postel: "We felt our initial decision" to fire Pitino "for cause" held up after Steve Pence's arguments were made.

— Jeff Greer (@jeffgreer_cj) October 16, 2017
The FBI last month charged 10 men — including four assistant coaches from top college programs and an Adidas executive — with crimes relating to the investigation.
Although neither Louisville no Pitino was named in the court papers, Postel confirmed that the school was part of the investigation and Pitino was widely identified as "Coach 2" in the FBI's allegations that the family of a top recruit — believed to be five-star freshman Brian Bowan — was paid $100,000 to get him to to sign with the Cardinals.
The 55-page affidavit distributed by Pence included letters of support for Pitino, including one from interim coach David Padgett, named Pitino's replacement on Sept. 29, as well as testimony that Pitino passed a lie-detector test relating to the allegations.
Pence already has warned of the possibility Pitino would sue Louisville for breach of contract, claiming he is owed as much as $44 million.
During a coaching career spanning nearly three decades, Pitino has won 770 games at the college level, two national titles and his teams have advanced to the Final Four seven times. He was inducted into the Basketball Hall of Fame in 2013.
Meantime, Postel said after Monday's vote that Tom Jurich's status as athletic director is a separate issue and Pitino's dismissal would have no impact on that matter.