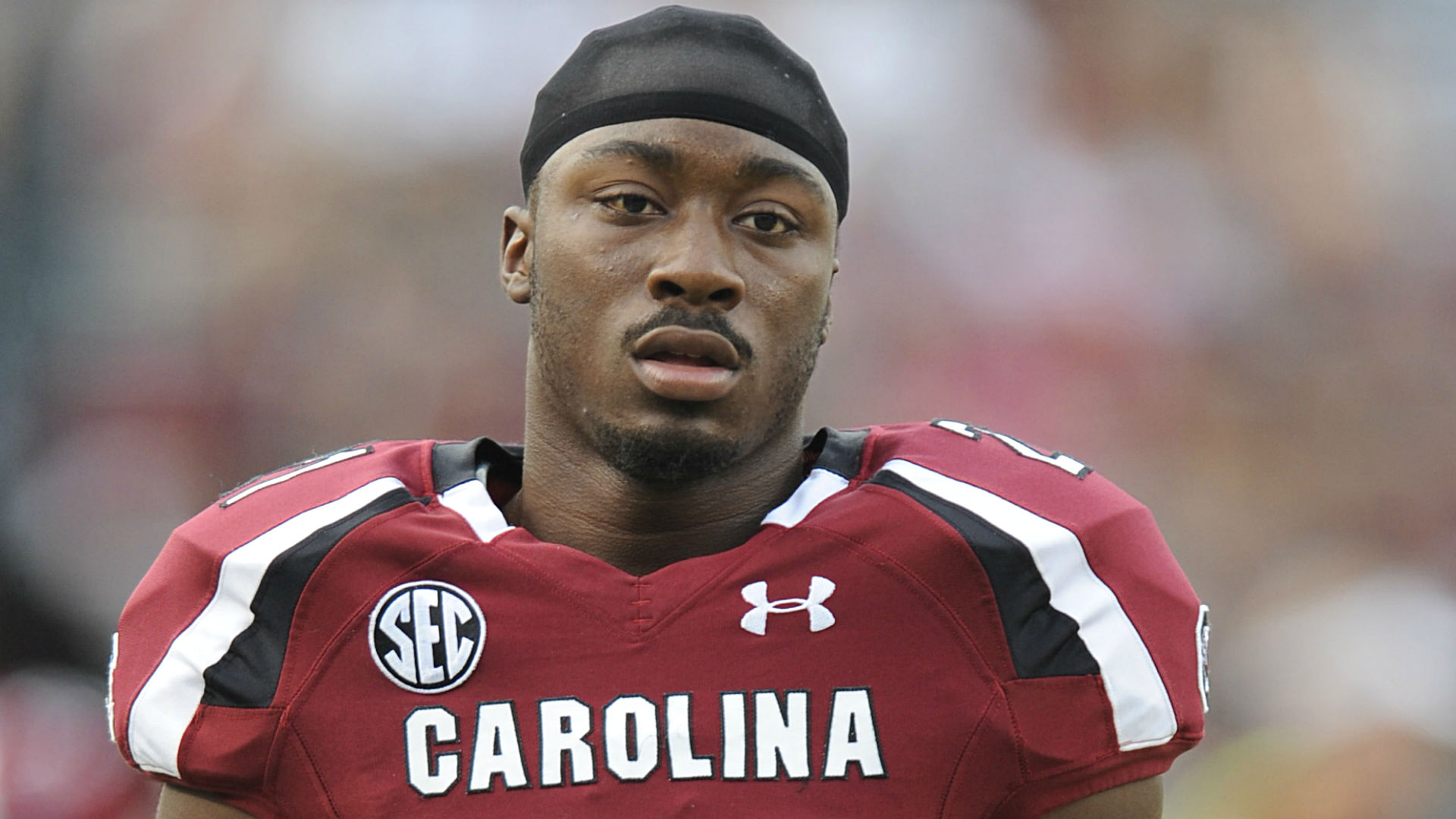 Marcus Lattimore is rejoining South Carolina football.
According to WACH FOX in South Carolina, Lattimore will return to the Gamecocks as the team's director of player development.
"It is a pretty full circle moment to be able to go back to my university and help them," Lattimore said. "I've kept in contact with so many people around the university – in particular coach Muschamp. I'm just really excited about this new endeavor of being director of player development for the football team at the University of South Carolina."
Lattimore will start his new job Monday. He has been coaching high school fooball for the last two years.
He wanted to get back to South Carolina for a while, especially since Will Muschamp was hired as the head coach, but he was forbidden to do so by the NCAA because he has a foundation that involves some Gamecocks recruits.
However, he worked out the problem as he can still have his foundation, he is just unable to be involved with it directly to prevent recruiting violations.
"With my foundation, I work with student-athletes on a day-to-day basis and some of those student-athletes are recruitable to the University of South Carolina," Lattimore told WACH FOX. "I've worked some things out with compliance and the NCAA and we've got things ironed out.
"I can't technically be involved in my foundation's programs. I can still have my foundation and I can still do the things that I want to do but I can't be present at those events."
Lattimore spent three years with the Gamecocks as a running back, rushing for 2,677 yards and 38 touchdowns. His career was slowed by a catastrophic injury he sustained to his left knee which massively hurt his draft stock. He was eventually drafted in the fourth round in 2013 by the 49ers, but he was never able to return to his original form.