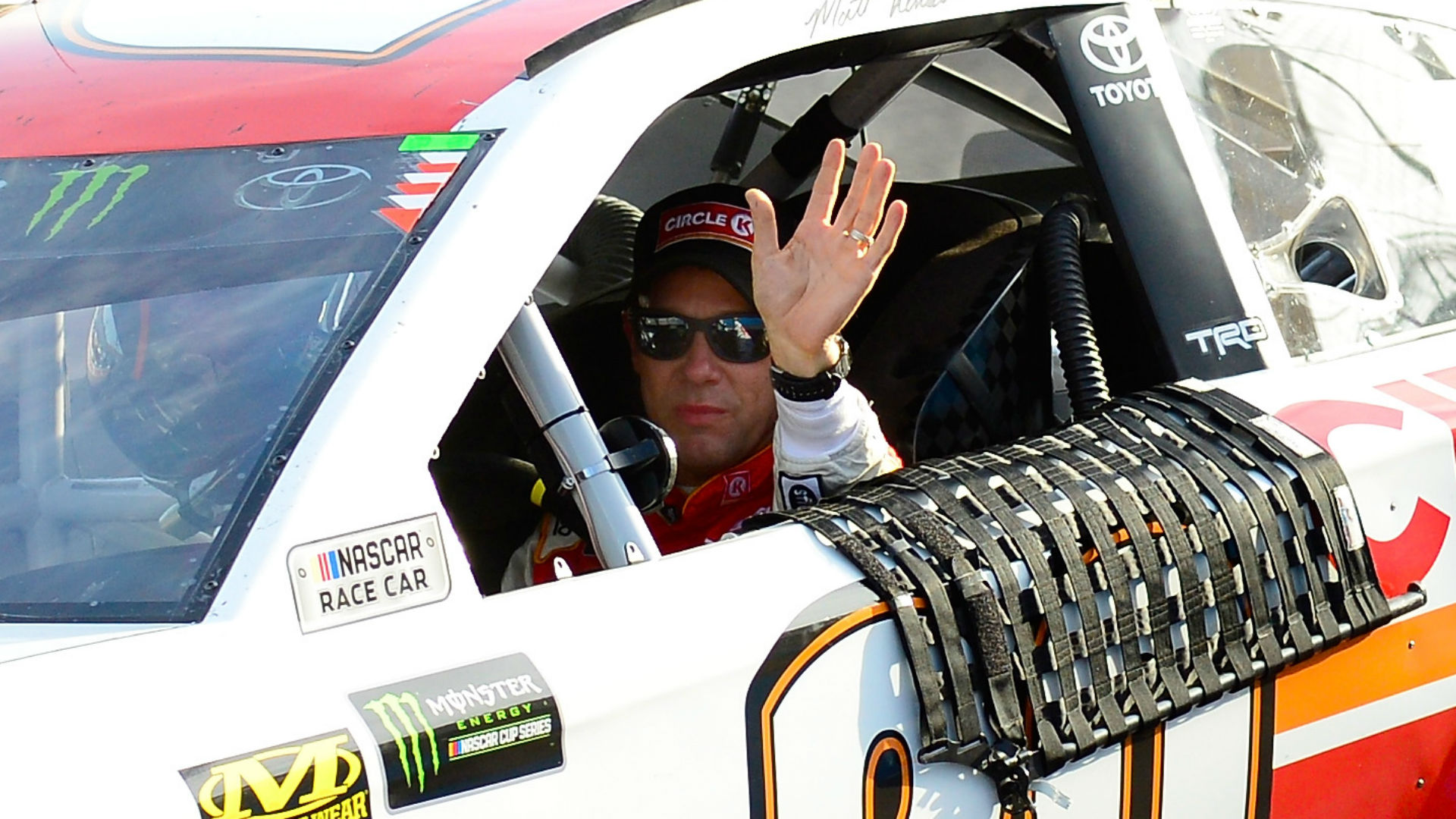 Matt Kenseth snapped a 51-race winless streak Sunday at Phoenix in what might have been the penultimate race of his NASCAR career. Kenseth, who is without a ride next season after being replaced at Joe Gibbs Racing by Erik Jones, was understandably emotional after capturing his 39th and likely last career win. 
"I'm a big baby right now. Just have one race left and everybody dreams about going out a winner," Kenseth told NBC Sports after leading the final 10 laps for the win over Chase Elliott. "We won today and nobody can take that away from us."
.@MattKenseth was emotional following his big win at @PhoenixRaceway. #teaMKenseth pic.twitter.com/d3mTMuugsT

— NASCAR on NBC (@NASCARonNBC) November 12, 2017
"I try never to let anyone see me cry, but I'm typical an emotional guy," Kenseth told reporters.
The 45-year-old drove in multiple races at the Cup Series level beginning in 1999, the same year as Dale Earnhardt Jr. Now they have just one race before retirement next Sunday at Homestead. 
"So happy for Matt (Kenseth). Me and him kind of going out at the same time. I'm so happy for him to be able to win and have some joy in his life and celebrate," said Earnhardt, who shook hands with Kenseth on pit road after the race. 
Junior wasn't the only driver happy for Kenseth. Despite being knocked out of the playoffs because of his win, Elliott and Ryan Blaney congratulated Kenseth in victory lane. 
"It couldn't be any sweeter. I just don't know how else to explain it, you know?" Kenseth told reporters after the race. "You always feel like you can get the job done. If you've got a big enough sample size of numbers, numbers don't really lie. So we needed to go out and get the job done and get us a win and we were able to do that today. So we've got one more race left and, like I said, great way to go out."