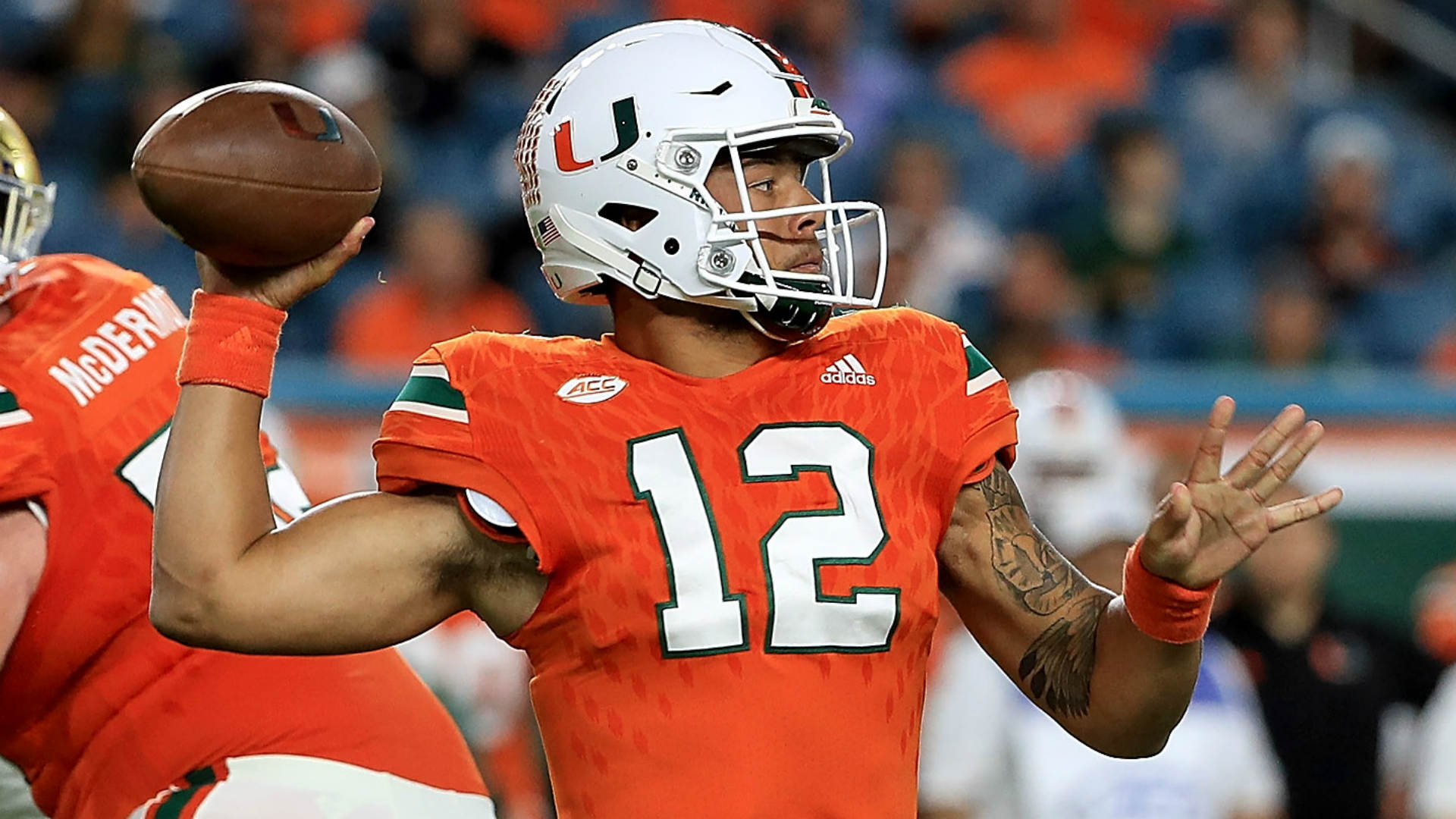 Malik Rosier had more on his mind than just Notre Dame's defense when the Miami Hurricanes hosted the Irish last weekend.
Rosier, the junior QB for No. 3 Miami, got a call the Monday before the game telling him his father, Eli, had checked into a Tallahassee, Fla., hospital after suffering a stroke and losing all feeling in the left side of his body.
"My life was 8-0 as a quarterback, everything was going fine, and then you get that news and you realize (football) means so much, but it's not everything," Rosier told ESPN.com. "You have to take account of the people that are in your life and don't take them for granted.
"I could have woken up Monday morning and lost my dad."
Eli Rosier eventually was released from the hospital that Thursday — two days before the then-No. 10 Hurricanes played then-No. 3 Notre Dame.
Malik Rosier's mother eventually told Miami coaches about the situation after he said he was having trouble concentrating on his prep for the marquee game.
"I know the coaches have so much to worry about with Notre Dame that I didn't want to burden them with my problems as well," Rosier said.
Miami eventually handled Notre Dame easily, 41-8, a win that catapulted the Hurricanes into the College Football Playoff picture.
"(Eli) was like, 'I'm glad the game wasn't close or you would have given me another stroke.' He kinda had that joke going on," Malik Rosier said.
According to ESPN, Eli Rosier is scheduled to undergo surgery Monday. He plans to make the trip to the ACC championship Dec. 2 in Charlotte, where Miami plays No. 2 Clemson.