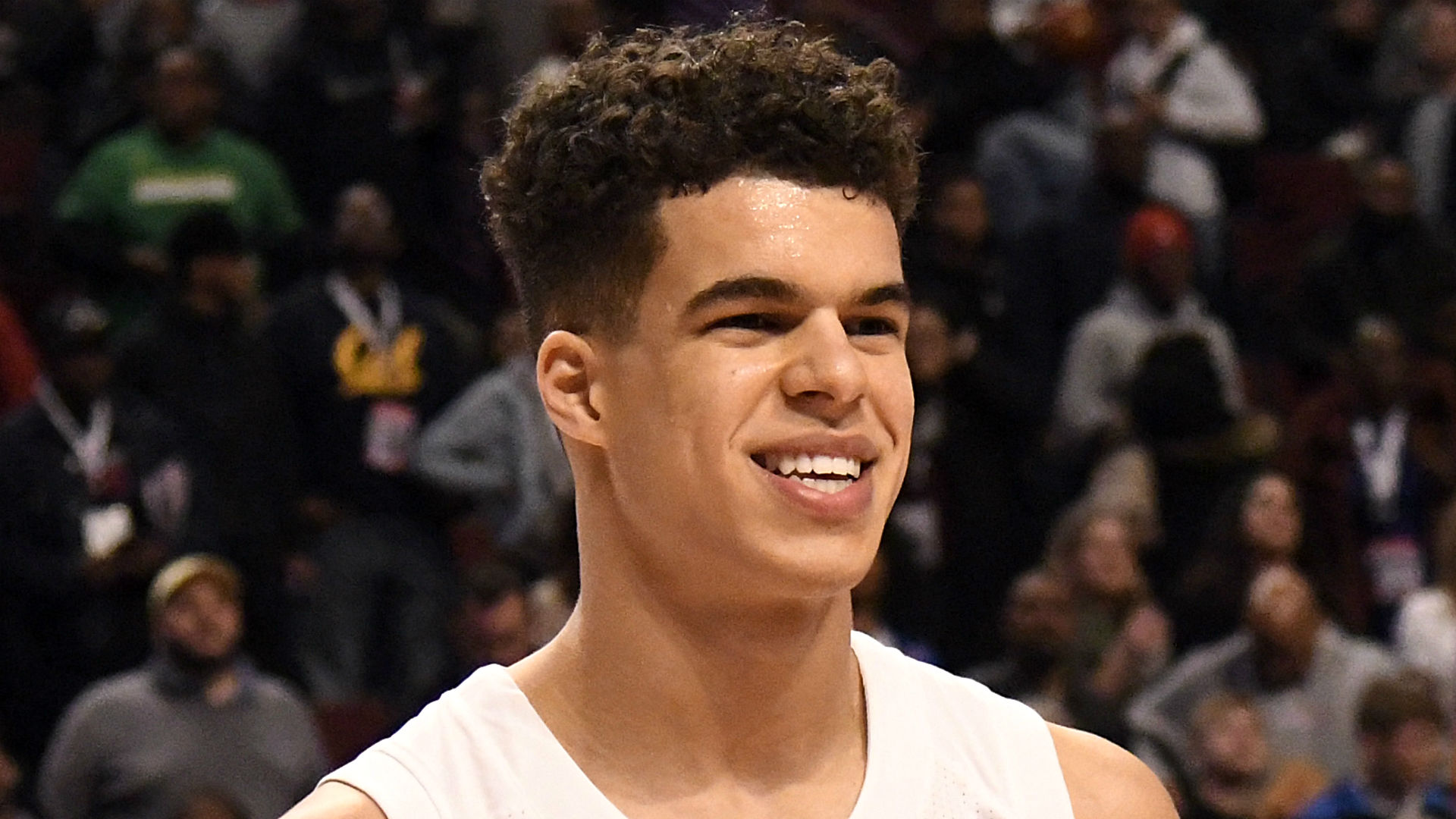 Missouri freshman Michael Porter Jr., the No. 2 recruit in the class of 2017 and a projected lottery pick in the NBA Draft, sat out all of Monday's win against Wagner after missing most of Friday's opener with a leg issue, according to multiple media reports.
First-year Tigers coach Cuonzo Martin said Mizzou's medical staff is evaluating the situation but was uncertain if Porter would travel with the team for its game Thursday at Utah.
"I don't know how serious it is," Martin told reporters (via the St. Louis Post-Dispatch). "It's hard for me to say that. But I think it's day to day. That's the best assessment for me to say right now: It's day to day.
"I understand you want that information," Martin continued. "The truth of the matter is I'm not a doctor. I can't give you more than that. I don't want give you more than that. It's not my job to give that out of respect for Mike and his family. So I think the best thing is (saying) day to day. If I had more I'd give you more."
While Martin declined to elaborate further, freshman Jontay Porter — Michael Jr.'s brother who reclassified to the class of 2017 to join him at Mizzou for at least one season — was hopeful Michael would return soon.
Yet his comments hinted ominously.
"I'm sure as you can imagine any player would be upset that they don't get to play their first year of college," Jontay said after finishing with 11 points, eight rebounds and four assists in 21 minutes in extensive action off the bench.
Jontay added that his brother is "handling it well," referring to the injury: "He's rehabbing. He's day to day now. Hopefully he'll be ready the next game, but we'll see. There's no telling." 
A preseason All-American billed as a program-defining player, Michael Porter Jr. has scored two points thus far to his brother's 16. Jontay said he wonders how long it might take Michael to catch up to his numbers
"I'm sure it'll happen eventually, being the player that he is," said Jontay, who turns 18 Wednesday. "It might be the next game where he comes out and scores 50 points and surpasses me in one game. I'm looking forward to playing with him."
But when? The Post-Dispatch asks, then answers: Maybe Thursday. Maybe not.