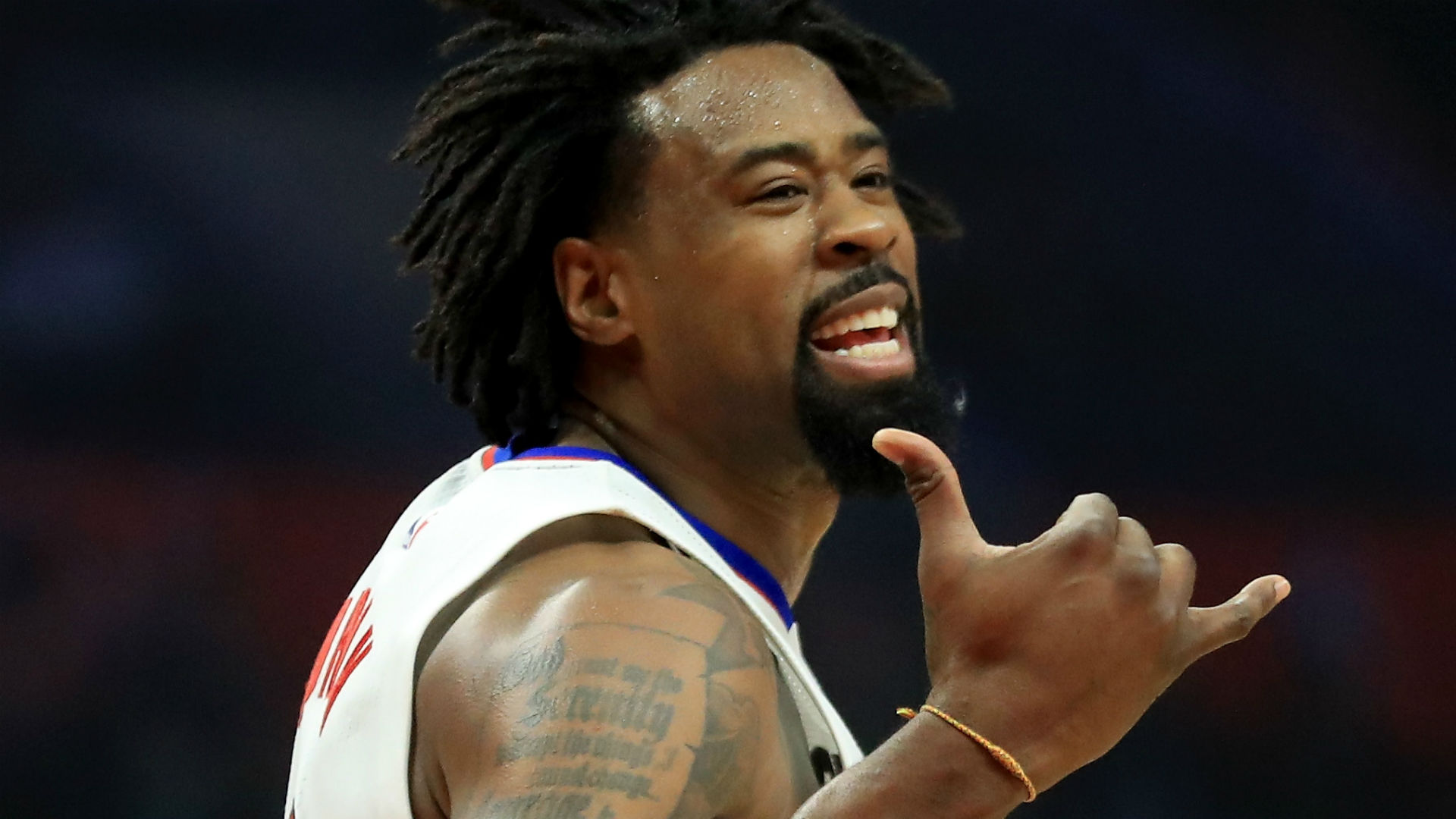 LeBron James will want the Cavaliers to be active in the trade market this season to make Cleveland as strong as they can be for a playoff run, and it looks like the team is already preparing for the deadline in February.
According to Sam Amico of AmicoHoops.net, the Cavaliers have their eye on Clippers All-Star center DeAndre Jordan, who is apparently on the trade block.
"They're sniffing around … knowing that DeAndre Jordan is available," Amico said in an interview with CBS Cleveland Wednesday. "I don't think they're being real aggressive about it, at least that's what I've been led to believe … but they are aware that he's available and maybe talking to the Clippers a little bit about it."
DeAndre Jordan is averaging 11.0 points and 14.8 rebounds per game and is one of the best rim protectors in the league, and taking into account the injuries Tristan Thompson has had to deal with for the Cavaliers this season, Cleveland could use an upgrade.
Thompson is averaging a career-low 4.3 points and 4.9 rebounds in addition to missing 20 of the Cavaliers' first 32 games. Jordan may be older, but he has been more productive throughout his career and would add a defensive element that Cleveland currently does not have. Thompson's five-year, $82 million deal has two years left on it, while Jordan's four-year, $87 million deal expires after the 2019 season.
At this point the Cavaliers are just looking at Jordan, but other teams are scouting him as well. His market will be ever evolving over the next few months all the way up to the Feb. 8 trade deadline.