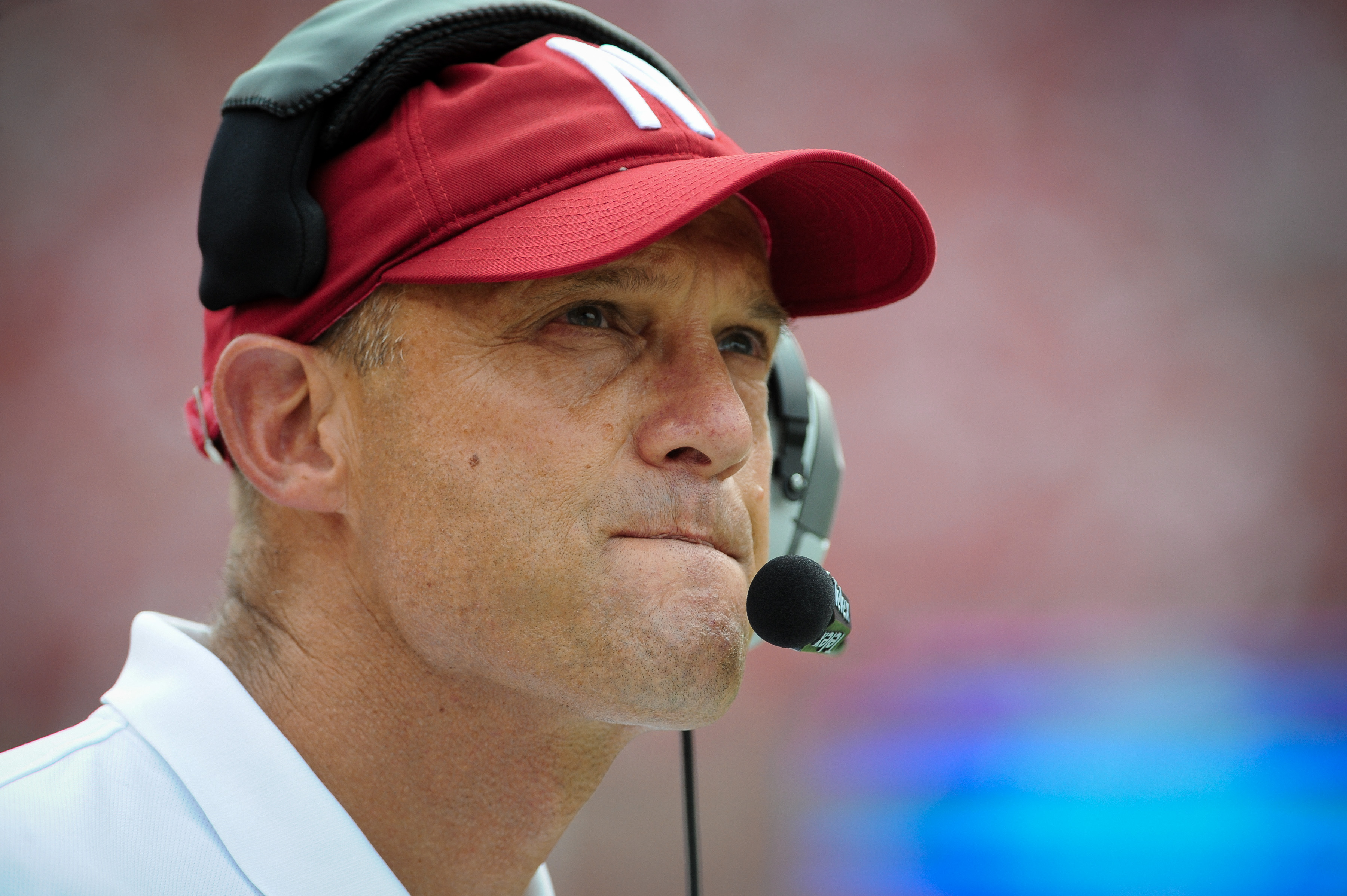 Many Nebraska fans want to see Mike Riley replaced ASAP, but the embattled coach thinks he deserves another chance in Lincoln.
Speculation has swirled in recent weeks that Riley would be fired after the season, and the Cornhuskers' play down the stretch did nothing to help his status. Nebraska finished 4-8, the fewest wins for the program in a season since 1961. Even worse, the team lost four straight to end the season, giving up more than 50 points in the final three losses.
But after Nebraska's 56-14 loss to Iowa in Lincoln Friday, Riley told reporters he thinks he is still the right person to guide the program.
"When I go to bed tonight, I'll be hoping for that, because I would love to do this," Riley said (via ESPN). "I truly believe I'm exactly the right person to do this. The football parts, I've been doing it so long, we know how to fix, and we also are doing a good job recruiting."
Still, many Nebraska fans are ready for a change. A Facebook event on Friday entitled "Mike Riley's Farewell Ice Cream Party and Football Game" drew interest from more than 5,400 people.
Athletic director Bill Moos had said in recent weeks that Riley deserved a chance to finish the season. Meanwhile, reports have surfaced that the Cornhuskers are in hot pursuit of Central Florida coach Scott Frost, a former quarterback at Nebraska who has led UCF to an undefeated 11-0 mark this year. Florida, though, is also interested in Frost.
Riley is 19-19 in his three seasons with Nebraska.