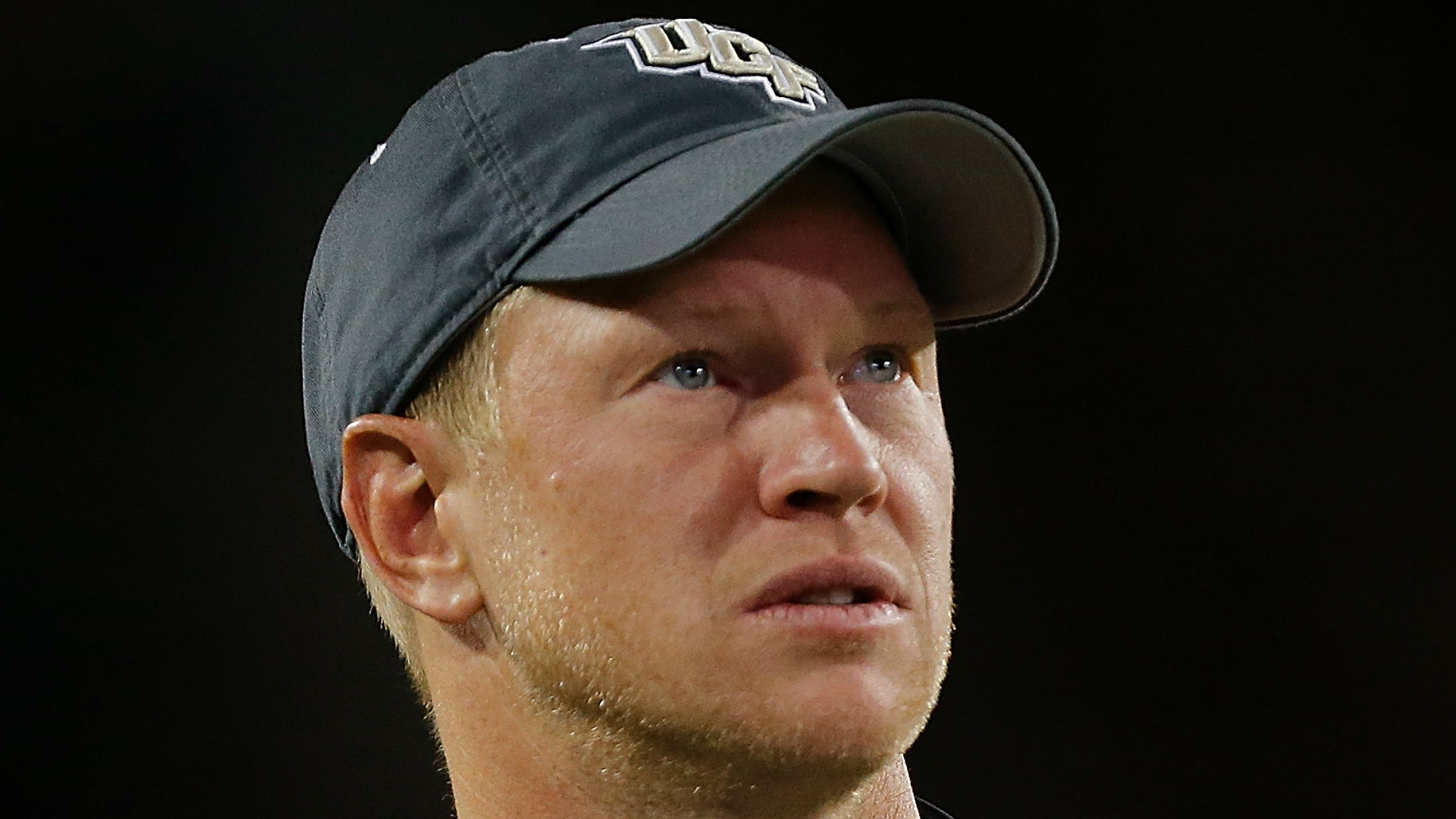 Nebraska officials are reportedly making a "strong, strong push" for Central Florida head coach Scott Frost as a replacement if coach Mike Riley is fired.
ESPN's Adam Rittenberg said Monday on "The Bottom Line" show that the Huskers have contacted UCF to make their "intentions known" they are interested in Frost.
Frost, who played quarterback at Nebraska from 1995-97, is 9-0 in his second season at UCF, and many Nebraska fans would give him the job tomorrow if it were up to them. The Cornhuskers are 4-6 overall this season, and lost Saturday 54-21 to Minnesota, 
"Scott Frost has got to move," Rittenberg said (via Landof10.com). "I think the question is, will he come back home to Nebraska? Now, I have been told that Nebraska has made some type of offer or interest in Scott Frost known. So people there at UCF I have connections with are aware that Nebraska is making a strong, strong push for Scott Frost.
"Now, is he going to come home or is he gonna look at Florida? Maybe he's looking to stay home? I just can't see it. I think Nebraska is making it very clear that they want him to be its next head coach. He just has to decide if he wants Nebraska or something else."
Earlier this year, UCF signed Frost to an extension through the 2021 season, and Nebraska would have to buy out that contract to bring him to Lincoln. According to the Orlando Sentinel, that buyout would cost $3 million.
Nebraska athletic director Bill Moos has said the Cornhuskers will not make any coaching change before the end of the season.
As far as other possible successors to Riley, former LSU coach Les Miles told Landof10.com that Nebraska has not contacted him.
Riley is 19-17 in his third season in Lincoln, a sharp downturn for a program that won at least nine games in seven consecutive seasons before his arrival.