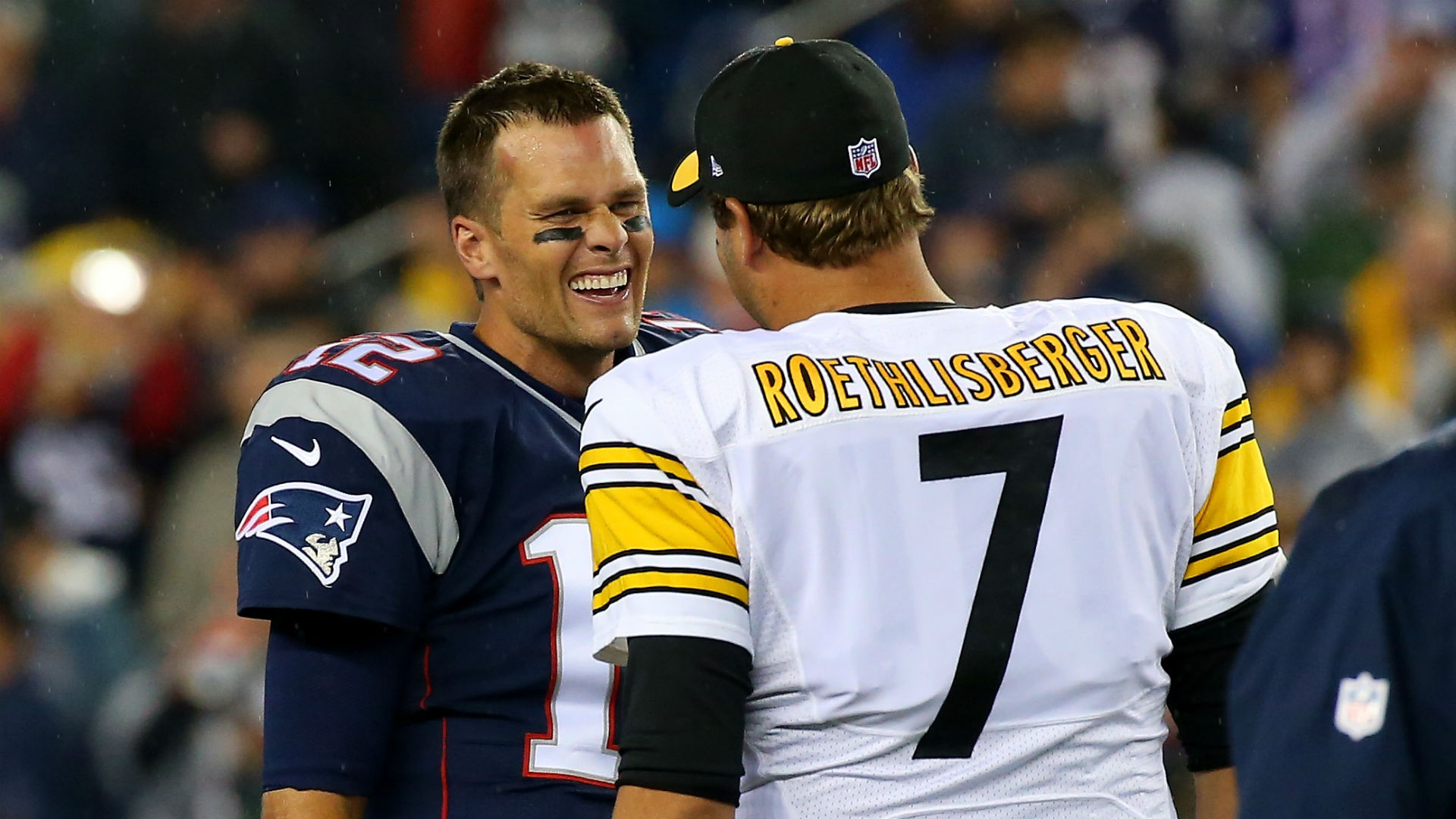 Week 14 of the NFL season presents multiple scenarios in which teams can clinch permanent spots in the playoff picture. Last week, only the Eagles could do so, as they needed just a win or a Cowboys loss to take the NFC East title and earn a trip to the 2017 postseason. Neither Dallas nor Seattle obliged.
This week, Philadelphia is joined by six more teams that can clinch playoff berths, three of which can win their respective divisions.
As the NFL enters the final four weeks of the 2017 regular season, 10 teams currently out of the playoff picture are within two games of a spot in the postseason. SN has pinned the Chargers and Falcons as such teams with the best chances of making the playoffs.
MORE: NFL playoff picture for Week 14
As for the Week 14 clinching scenarios, four teams — Minnesota, New England, Philadelphia and Pittsburgh — can clinch division titles. Three others — Jacksonville, Los Angeles Rams and New Orleans — can secure playoff berths.
NFL playoff picture: Clinching scenarios for Week 14
AFC
What, how Jacksonville Jaguars can clinch in Week 14:
Jacksonville clinches a playoff berth with:
— JAX win + BUF loss + MIA loss or tie + NYJ loss or tie + LAC loss or tie + OAK-KC game does not end in a tie
What, how Pittsburgh Steelers can clinch in Week 14:
Pittsburgh clinches AFC North division with:
— PIT win or tie
Pittsburgh clinches a playoff berth with:
— BUF loss or tie
What, how New England Patriots can clinch in Week 14:
New England clinches AFC East division with:
— NE win or tie OR
— BUF loss or tie
WEEK 14 NFL PICKS:
Against the spread | Straight up
NFC
What, how New Orleans Saints can clinch in Week 14:
New Orleans clinches a playoff berth with:
— NO win + CAR loss or tie + DAL loss or tie OR
— NO win + CAR loss + DET loss or tie OR
— NO win + DET loss or tie + GB loss or tie OR
— NO win + CAR loss + NO clinches strength of victory tiebreaker over DAL OR
— NO win + CAR tie + NO clinches strength of victory tiebreaker over DAL and GB OR
— NO win + CAR tie + GB loss or tie + NO clinches strength of victory tiebreaker over DAL
​What, how Los Angeles Rams can clinch in Week 14:
Los Angeles Rams clinch a playoff berth with:
— LAR win + DET loss or tie + GB loss or tie + DAL loss or tie + CAR loss + ATL loss
What, how Philadelphia Eagles can clinch in Week 14:
Philadelphia clinches NFC East division with:
— PHI win or tie OR
​— DAL loss or tie
What, how Minnesota Vikings can clinch in Week 14:
Minnesota clinches NFC North division with:
— MIN win or tie OR
— DET loss or tie + GB loss or tie
NFL playoff picture: Seeding
AFC:
1. Pittsburgh Steelers (10-2)
2. New England Patriots (10-2)
3. Tennessee Titans (8-4)
4. Kansas City Chiefs (6-6)
5. Jacksonville Jaguars (8-4)
6. Baltimore Ravens (7-5)
(Full AFC playoff picture; who's still alive)
NFC:
1. Minnesota Vikings (10-2)
2. Philadelphia Eagles (10-2)
3. Los Angeles Rams (9-3)
4. New Orleans Saints (9-3)
5. Seattle Seahawks (8-4)
6. Carolina Panthers (8-4)
(Full NFC playoff picture; who's still alive)