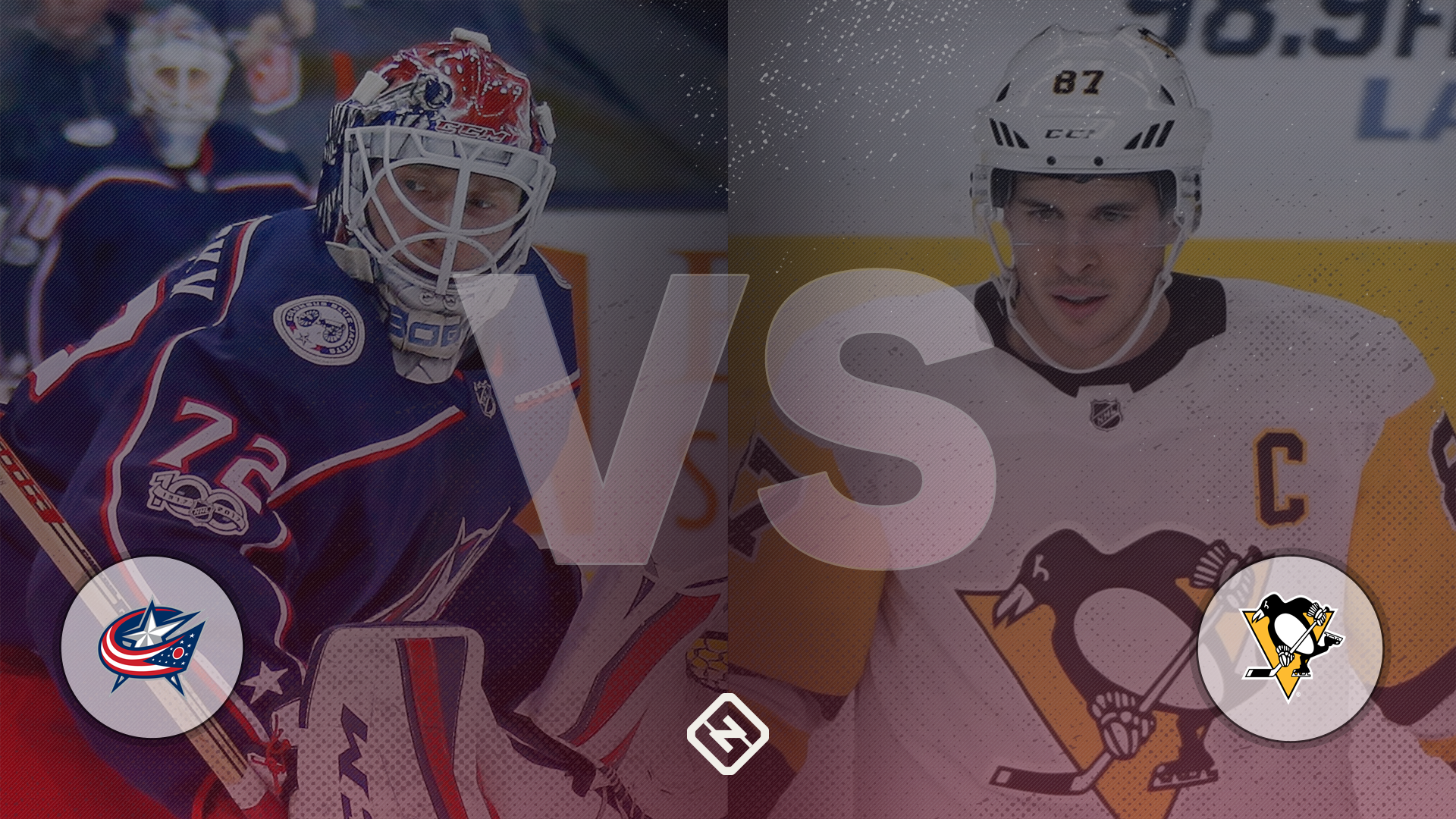 The NHL plays an abbreviated schedule this week before teams break for Christmas, complete with a rare Tuesday matinee to celebrate the league's 100th birthday.
After blowing out the candles, the Maple Leafs host the Hurricanes for a 2 p.m. ET puck drop Dec. 19 — 100 years to the day since their Toronto predecessors, the Arenas, lost 10-9 to the Montreal Wanderers on the NHL's opening night in 1917. The game is broadcast nationally on Sportsnet in Canada.
MORE: Watch NHL live and on-demand with fuboTV (7-day trial)
Later in the week, the Penguins and Blue Jackets meet Thursday for the first time since their playoff series in the spring (7 p.m.). Columbus plays a particularly grueling four-game stretch with matchups against the defending champs, Bruins, Maple Leafs and red-hot Flyers.
And before the Dec. 19-27 roster freeze goes into effect, there's always the possibility of a last-minute trade to shake up a team's holiday season.
Below is the full schedule through Dec. 23. The season resumes Dec. 27.
All times Eastern.
Monday, Dec. 18
Blue Jackets at Bruins, 7 p.m. (FSOH, NESN, TSN, fuboTV)
Ducks at Devils, 7 p.m. (MSG+, fuboTV)
Kings at Flyers, 7 p.m. (FSWHD, CSN, fuboTV)
Penguins at Avalanche, 9 p.m. (AT&TSN, ALT)
Sharks at Oilers, 9 p.m. ET (CSNCAL, RSNW, fuboTV)
Tuesday, Dec. 19
Hurricanes at Maple Leafs, 2 p.m. (FSS, RSNONT, fuboTV)
Red Wings at Islanders, 7 p.m. (MSG+, fuboTV)
Ducks at Rangers, 7 p.m. (FSW2, MSG, fuboTV)
Wild at Senators, 7 p.m. (FSN, RDS, fuboTV)
Bruins at Sabres, 7:30 p.m. (NESN, NBCSN, fuboTV)
Jets at Predators, 8 p.m. (FSSM, fuboTV)
Capitals at Stars, 8:30 p.m. (CNSW, FSSW, fuboTV)
Panthers at Coyotes, 9 p.m. (FSFL, FSAZ, fuboTV)
Canadiens at Canucks, 10 p.m. (RDS, RSNP)
Lightning at Golden Knights, 10 p.m. (SUN, AT&TSN, SNO, fuboTV)
Wednesday, Dec. 20
Maple Leafs at Blue Jackets, 7:30 p.m. (FSOH, TSN, fuboTV)
Red Wings at Flyers, 8 p.m. (NBCSN, fuboTV)
Blues at Flames, 9:30 p.m. (FSMW, fuboTV)
Thursday, Dec. 21
Jets at Bruins, 7 p.m. (NESN)
Rangers at Devils, 7 p.m. (MSG, MSG+, fuboTV)
Ducks at Islanders, 7 p.m. (FSW2, MSG+, fuboTV)
Blue Jackets at Penguins, 7 p.m. (FSOH, AT&TSN, TSN, fuboTV)
Senators at Lightning, 7:30 p.m. (RDS, SUN, fuboTV)
Hurricanes at Predators, 8 p.m. (FSS, FSSM, fuboTV)
Blackhawks at Stars, 8:30 p.m. (CSNC, FSSW, fuboTV)
Blues at Oilers, 9 p.m. (FSMW, RSNW, fuboTV)
Avalanche at Kings, 10:30 p.m. (ALT, FSWHD, fuboTV)
Canucks at Sharks, 10:30 p.m. (RSNP, CSNCAL, fuboTV)
Friday, Dec. 22
Flyers at Sabres, 7 p.m. (MSGB, TSN, fuboTV)
Wild at Panthers, 7:30 p.m. (FSN, FSFL, fuboTV)
Canadiens at Flames, 9 p.m. (RDS, RSNW)
Capitals at Coyotes, 9 p.m. (CNSW, FSAZ, fuboTV)
Saturday, Dec. 23
Red Wings at Bruins, 1 p.m. (FSDT, NESN, TSN, fuboTV)
Jets at Islanders, 1 p.m. (MSG+, fuboTV)
Wild at Lightning, 7 p.m. (FSN, SUN, fuboTV)
Senators at Panthers, 7 p.m. (FSFL, fuboTV)
Blackhawks at Devils, 7 p.m. (WGN, MSG+, fuboTV)
Maple Leafs at Rangers, 7 p.m. (MSG, fuboTV)
Ducks at Penguins, 7 p.m. (FSWHD, AT&TSN, fuboTV)
Sabres at Hurricanes, 7 p.m. (MSGB, FSS, fuboTV)
Flyers at Blue Jackets, 7 p.m. (CSN, FSOH, fuboTV)
Canadiens at Oilers, 7 p.m. (Sportsnet, TVS)
Predators at Stars, 8 p.m. (FSSM, FSSW, fuboTV)
Avalanche at Coyotes, 8 p.m. (ALT2, FSAZ+, fuboTV)
Capitals at Golden Knights, 8 p.m. (CSNB, AT&TSN)
Blues at Canucks, 10 p.m. (FSMW, fuboTV)
Kings at Sharks, 10 p.m. (FSWHD, CSNCAL, fuboTV)
Sunday, Dec. 24 — No games