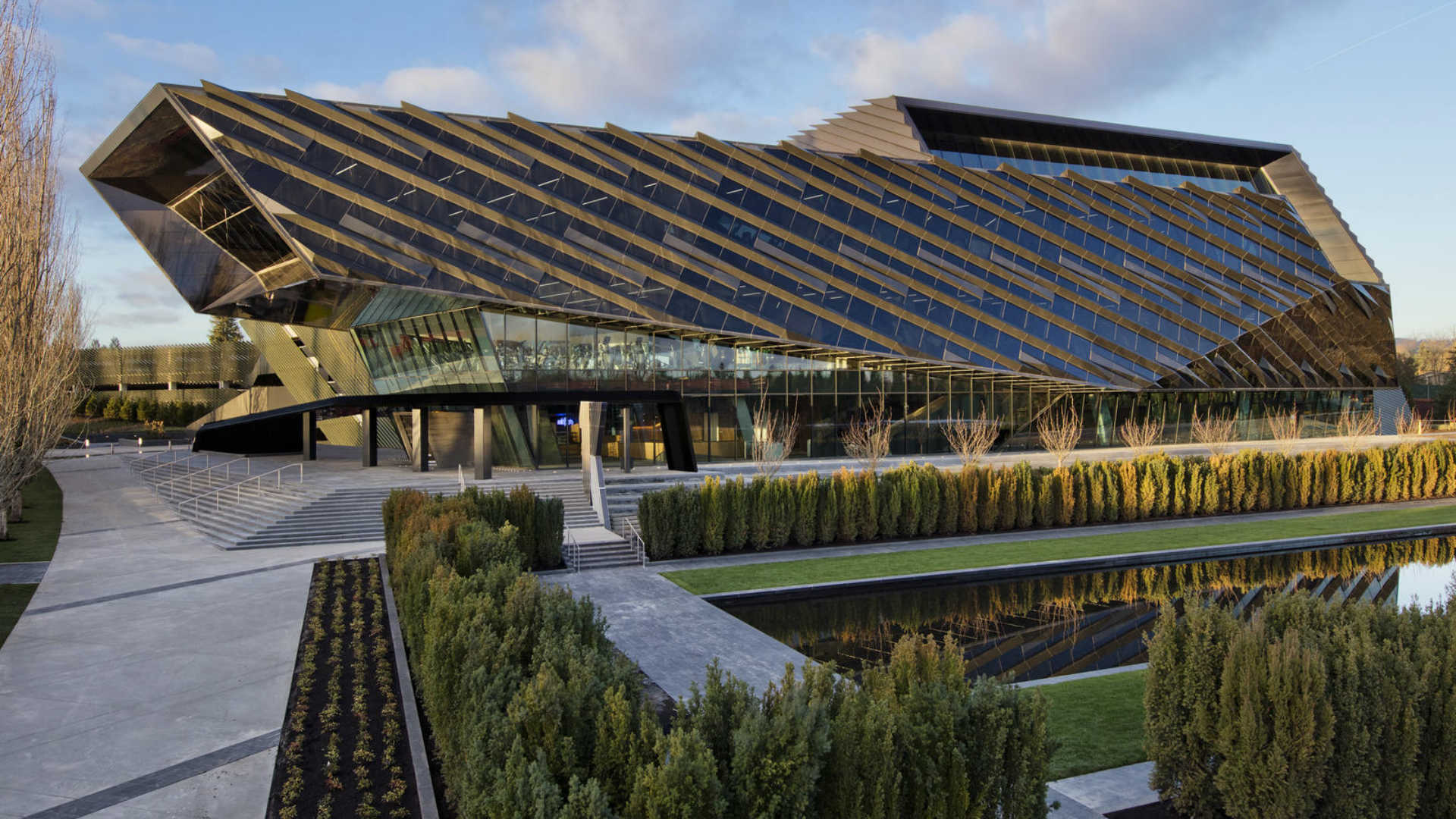 Coach K isn't your average basketball coach, and Nike's new fitness center named in his honor isn't exactly run-of-the-mill either.
Longtime Duke coach Mike Krzyzewski was in Oregon on Thursday as Nike christened the 47,000-square-foot facility, (really) formally called the Michael Krzyzewski Fitness Center, at its world headquarters in Beaverton.
The 🐐 was in Oregon today as Nike officially introduced the Michael Krzyzewski Fitness Center at its World Headquarters! 👀🐐🔵😈 pic.twitter.com/TFhYwmNEOX

— Duke Basketball (@DukeMBB) December 15, 2017
Not only does the building include premium workout studios, weights, weights, exercise equipment and locker rooms, but it also has a third-floor basketball court with a custom-emblazoned center-court tribute to the Hall of Fame coach titled "Krzyzewskiville."
According to Nike, the Krzyzewski Center is part of a four-building expansion at Nike's world headquarters, two of which "honor champion Nike athletes Serena Williams and Sebastian Coe." The fourth building is dubbed "NYC Garage," and includes a covered outdoor courtyard.
The winningest coach in NCAA men's basketball history, Krzyzewski has led Duke to five NCAA titles and won five gold medals in international competition as Team USA's coach.