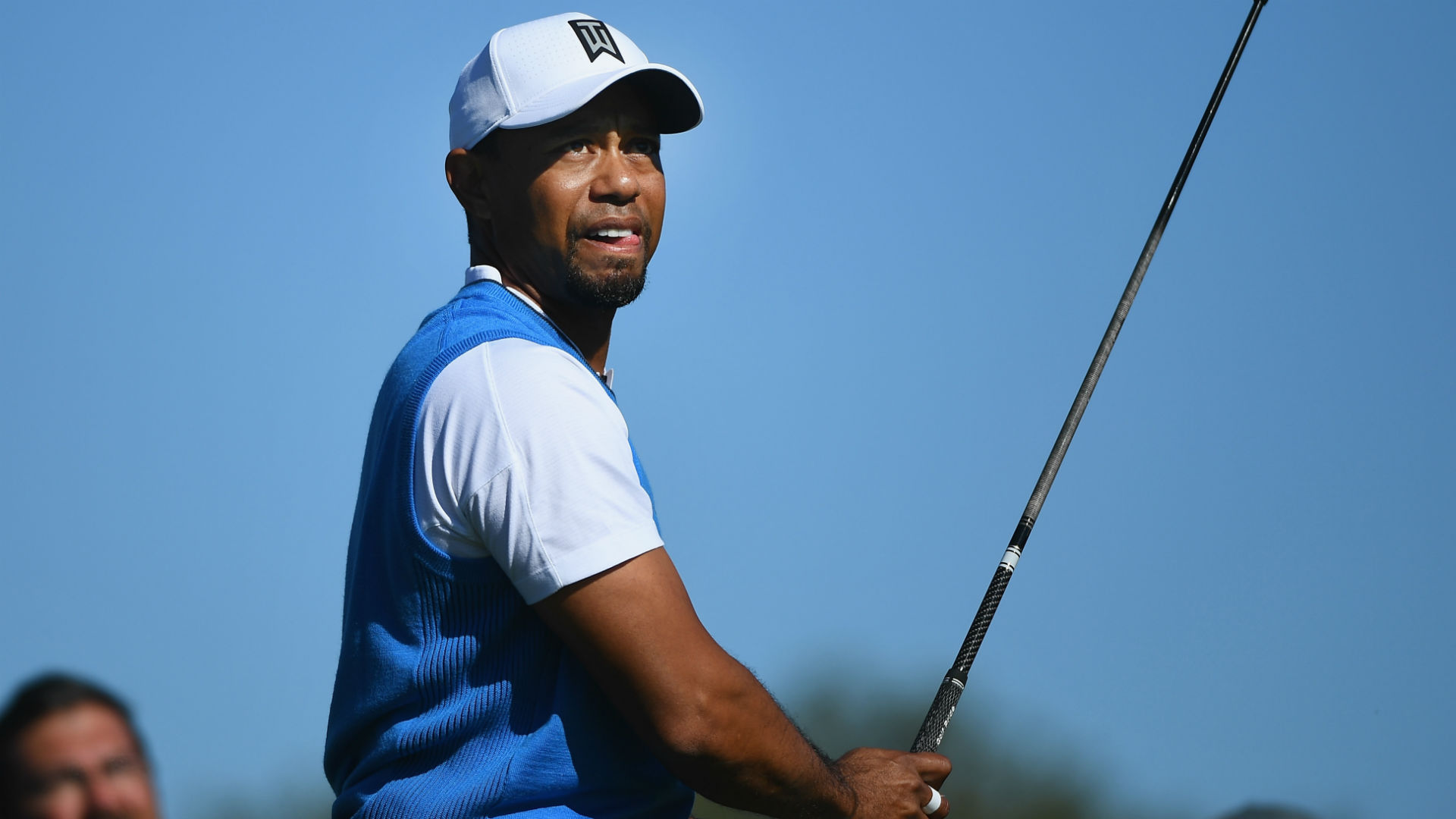 Tiger Woods is back … well, almost anyway.
Woods announced Monday on his official website that he plans on returning to competitive golf at next month's Hero World Challenge, which is not an official PGA Tour event but does boast an impressive field.
If it sounds like deja vu, and if you are experiencing some mild skepticism, it's OK because this is the tournament Woods returned to last year as well. He ultimately was forced to undergo another back surgery after withdrawing from a European Tour event in February. Woods has not played since.
Notah Begay III, Woods' friend and PGA Tour player turned Golf Channel analyst, was surprised at how quickly his former Stanford teammate progressed.
"I didn't think it was going this well, this quickly," Begay said, via golfchannel.com. "I know how much patience he has exercised in the rehabilitative process, deferring to the experts on how much and when and how often. But he's gotten the green light. That's what you have to be cautious with with Tiger — you give him the green light, he's going to run with it.
"I'm happy for him. It's a big part of what drives him. The fact that he still has the speed and the ability to compete with the world's best players, it's going to be exciting, provided he can stay healthy."
Woods served as U.S. assistant captain on the team's most recent Ryder Cup and Presidents Cup victories. While Woods remained a part of the golf community, Begay wasn't sure he'd ever see the 14-time major champion compete again.
"Most of us that are close to him, I think we were coming to terms with the fact that we might never see him in a competitive arena again," Begay said. "It was hard to process that."
Woods, ranked 1,180th in the world, has not recorded a top 10 since the 2015 Wyndham Championship. It's his only top-10 finish since winning five times in 2013.