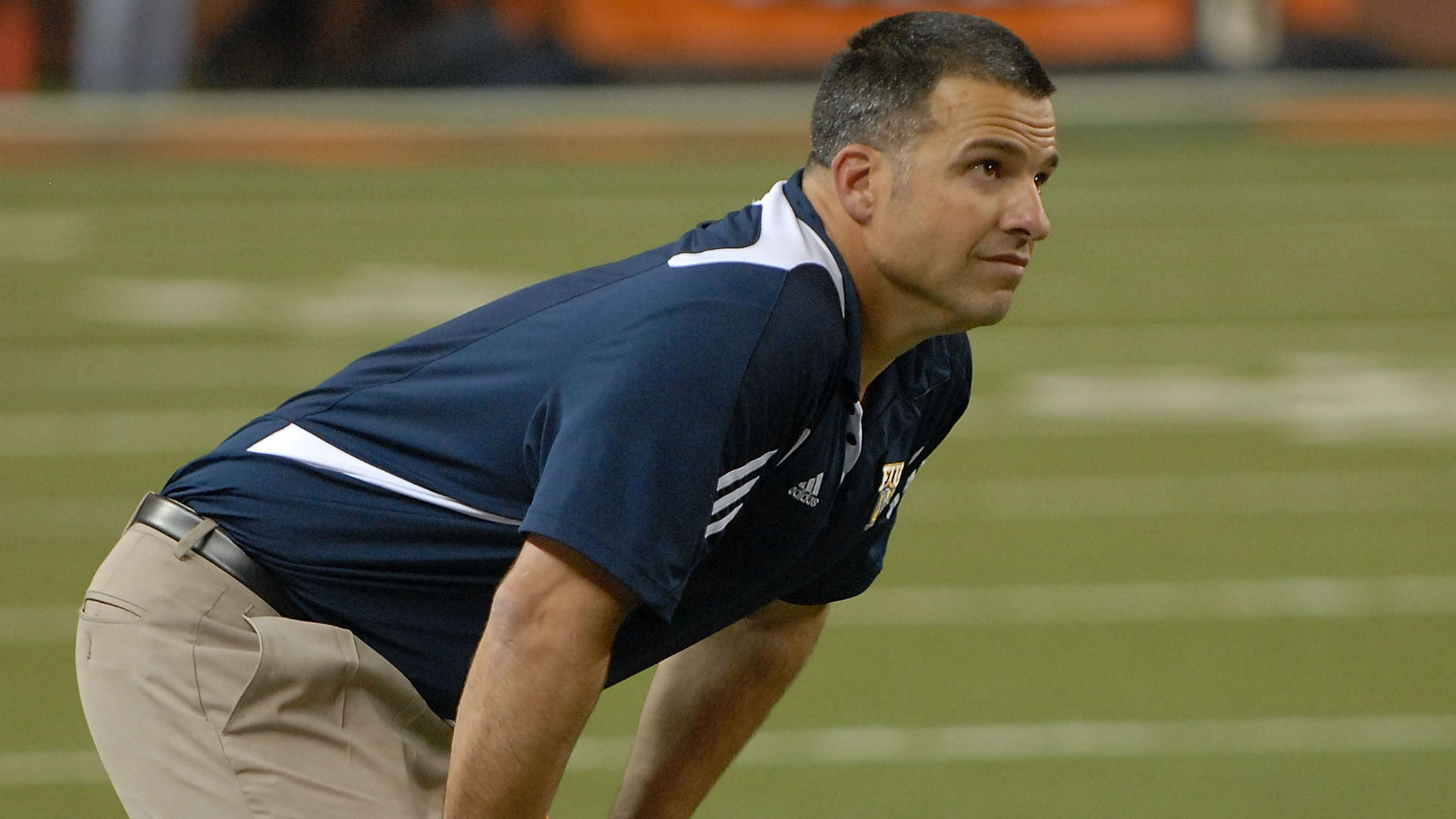 More than 70 Oregon players have signed a petition seeking to make Mario Cristobal the team's head coach, senior left tackle Tyrell Crosby said Thursday on Twitter .
"We are fighting so hard for him to be (head coach)," Crosby said in a follow-up tweet , "because we all know he'd fight just as hard for us."
Cristobal, Oregon's co-offensive coordinator and offensive line coach, was named interim head coach after Willie Taggart's departure for Florida State earlier this week and will lead the Ducks against No. 25 Boise State in the Las Vegas Bowl on Dec. 16.
"We have an outstanding group of assistant coaches, and we're fortunate to have a couple who've had head coaching experience," athletic director Rob Mullens said ( via OregonLive.com ).
Cristobal was 27-47 as head coach from 2007-12 at Florida International. Defensive coordinator Jim Leavitt was 95-57 from 1997-2009 at South Florida but was fired after a USF investigation found he grabbed a player by the throat, slapped him in the face and lied to investigators about it. Leavitt denied the allegations and sued. The sides reached a financial settlement with neither admitting wrongdoing.
Mullens left Eugene earlier this week, bound for what was described as a "central location" where he'll interview candidates, OregonLive.com reported. 
Among those Mullens' radar, according to multiple reports, are former Texas A&M coach Kevin Sumlin and Cal coach and former Oregon player Justin Wilcox
The clock is ticking. The new 72-hour early signing period begins Dec. 20, and recruits are scheduled to visit Eugene beginning Friday in a critical weekend.
Against that backdrop, OregonLive.com noted, a "broad consensus has been revealed in the past 48 hours for Cristobal, in particular, as everyone from specialists, to offensive players and defenders have used the hashtag #cristoBALLIN" to make their case to promote Cristobal, in particular."
Don't think I've ever met a man as passionate about the development of players both on and off the field as much as Coach Cristobal. Wouldn't be where I am as a person and as a player without him #cristobALLIN pic.twitter.com/jy5CGAr7AO

— Calvin Throckmorton (@calthrock_54) December 8, 2017