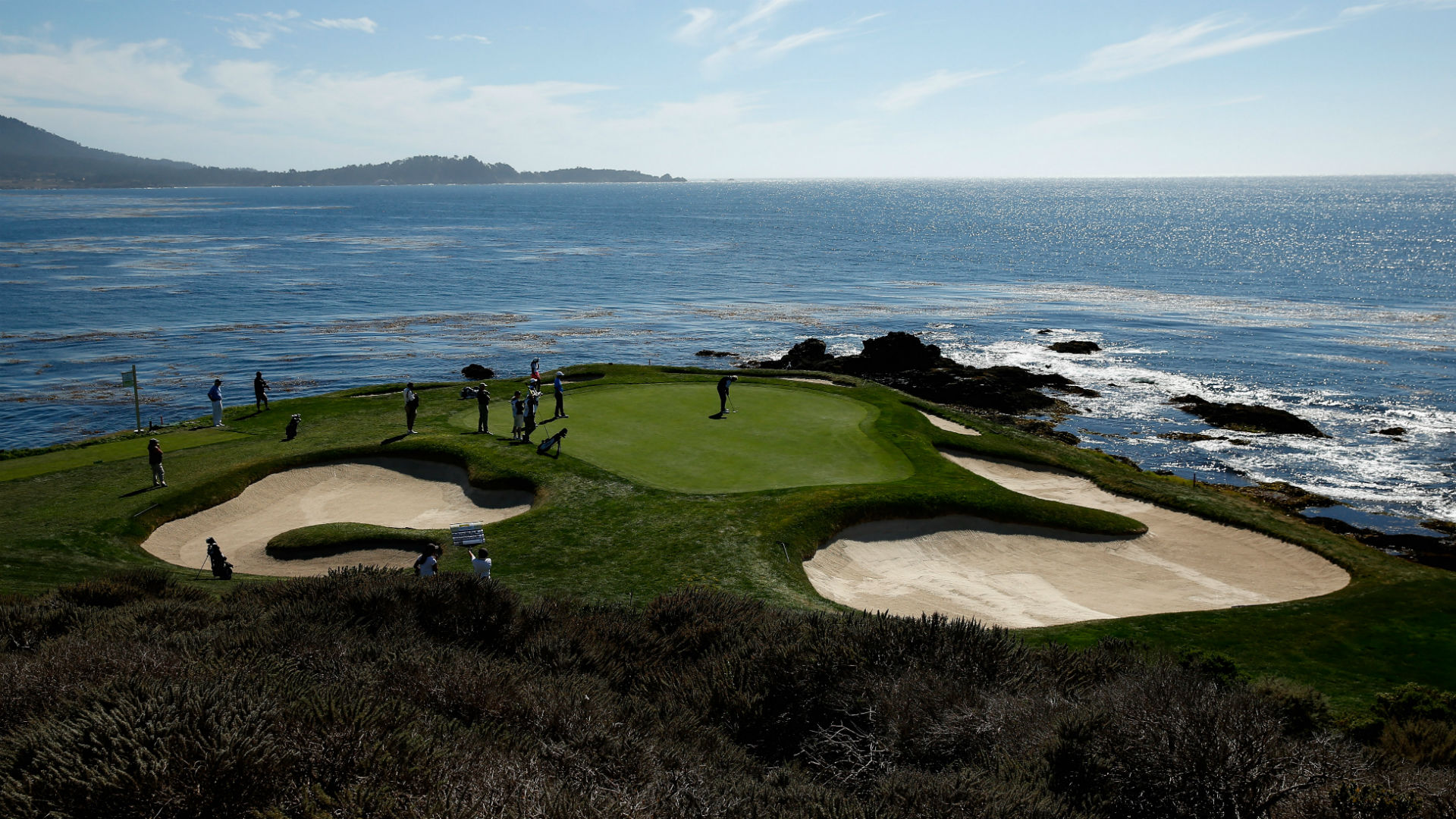 Pebble Beach Golf Links will make history in 2023 by hosting its first U.S. Women's Open, the USGA announced Tuesday.
Pebble Beach will also host the 2027 U.S. Open, marking the 14th and 15th USGA championships in course history.
"We are incredibly proud to bring the U.S. Women's Open to Pebble Beach for the first time," Diana Murphy, president of the USGA, said. "The USGA is committed to bringing our championships to golf's greatest venues and the opportunity to have the best players in the world, female and male, compete at this iconic course will provide a fantastic showcase of the game."
Pebble Beach annually hosts the PGA Tour's AT&T Pebble Beach Pro-Am in February, but the USGA has always been fond of the scenic venue.
"The USGA's relationship with Pebble Beach dates to the 1929 U.S. Amateur and it has proven itself time and again during the 11 previous championships," Mike Davis, CEO of the USGA said. "Pebble Beach Golf Links is a national golf treasure and our partners at the Pebble Beach Company have committed to hosting four USGA championships in the next 10 years, including the 2018 U.S. Amateur and 2019 U.S. Open.
"The commitment from their hardworking and dedicated staff and the support of the Monterey Peninsula region as well as our faith that Pebble Beach will consistently challenge the best players in the game, make it an ideal venue to host USGA championships for years to come."