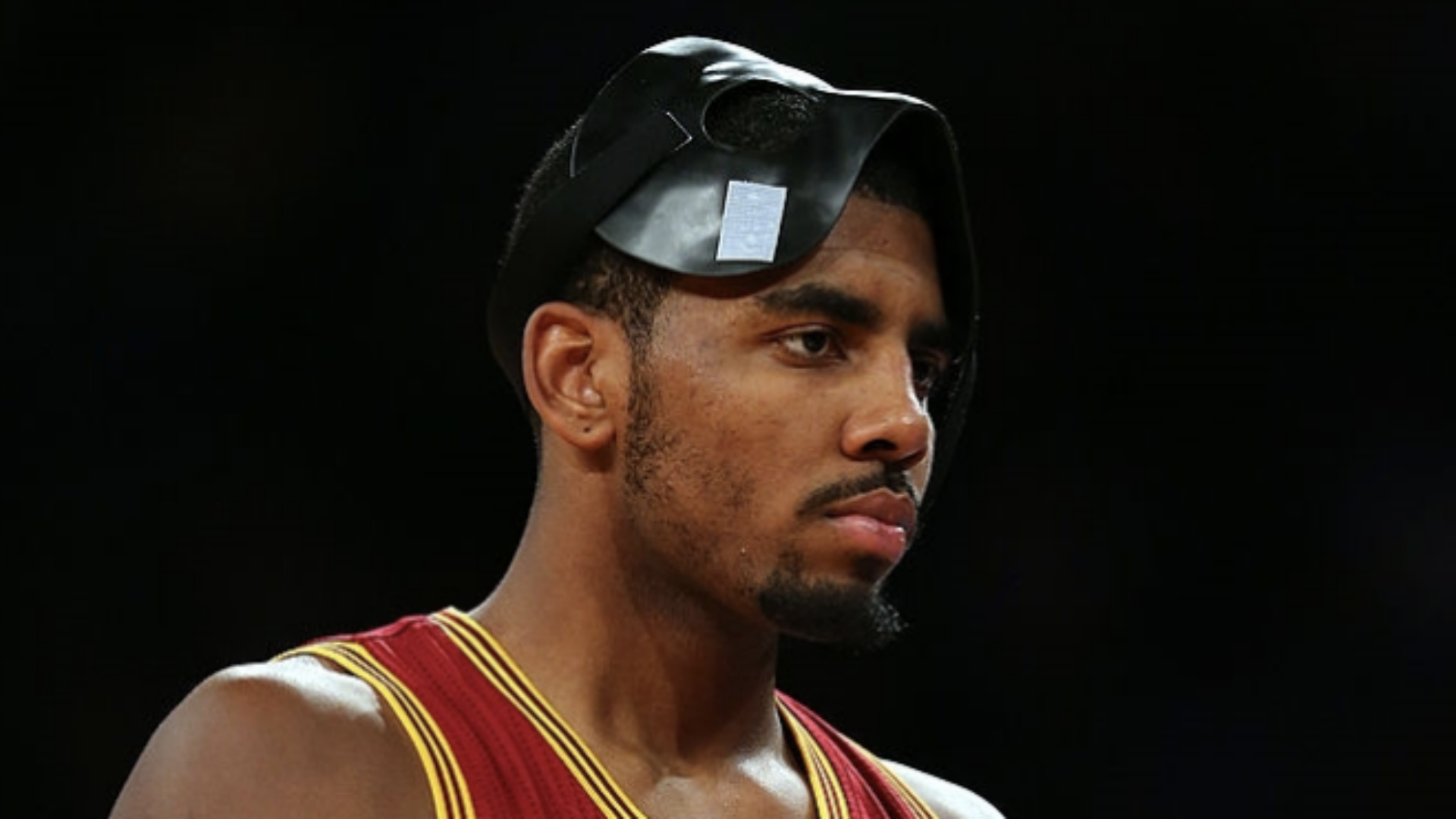 Phantom Kyrie Irving is back. After missing the Celtics' win over the Raptors on Sunday, the Boston guard was back in action for Tuesday's game against the Brooklyn Nets.
Irving had to play with a protective mask after suffering "a minor facial fracture" in the team's 90-87 win over the Hornets on Friday .
The #MaskedKyrie takes the floor in Brooklyn! pic.twitter.com/MMG7uBCmWO

— NBA (@NBA) November 15, 2017
MORE:  LeBron James declares himself 'King' of New York
This isn't the first time Irving has worn a mask. 
In 2012, during his second season in the NBA, then-20-year old Irving broke a bone in his jaw and had to wear a black plastic mask against the Knicks.
Surprisingly, having half of his face covered turned out well for him.
Irving put up a career-high 41 points and was appropriately dubbed "The Phantom of the Garden."
Irving swapped the black plastic mask for a clear model for the next 18 games. 
In his 19 games wearing a mask that season, Irving shot 47.5 percent from the floor (39.8 percent from 3-point range) and averaged 24.5 points per game, according to Boston.com .
#MaskedKyrie quickly began trending Tuesday night: 
BREAKING: Celtics Sources have provided four potential mask models for @KyrieIrving tonight. Awaiting word on which one he has chosen. pic.twitter.com/nRVeAEu9e5

— Dan Strafford (@DanStrafford) November 14, 2017
"You either die a hero, or live long enough to see yourself become the villain." #MaskedKyrie pic.twitter.com/vTz9V38Hcr

— Roy Report (@royreport) November 11, 2017
"I hate wearing it, but somehow it's caused a craze…the masked man." #MaskedKyrie 🔥☘️ pic.twitter.com/hy9FjxRUWq

— Celtics Freaks (@CelticsFreaks) November 14, 2017
We live in the dark, to serve the light ☘️ #MaskedKyrie pic.twitter.com/ctXqy7aGVa

— Karol Snopek (@Swierrzy) November 11, 2017
Zorro is back! 🎭🍀 #MaskedKyrie @KyrieIrving @celtics #NBA #NBAart #cusrise pic.twitter.com/7zy7vktPcJ

— Alex Heilmann (@alexheilmann) November 14, 2017
UPDATE: Irving was the hero the Celtics needed Tuesday. He scored a game-high 25 points and added five assists in Boston's 109-103 victory, the team's 13th in a row. Afterward, he had a funny explanation as to why he didn't go back to the black mask:
Kyrie didn't wear the black mask because he couldn't see in it 😂

(via @BrianTRobb) pic.twitter.com/93IqJUcNxH

— Bleacher Report (@BleacherReport) November 15, 2017