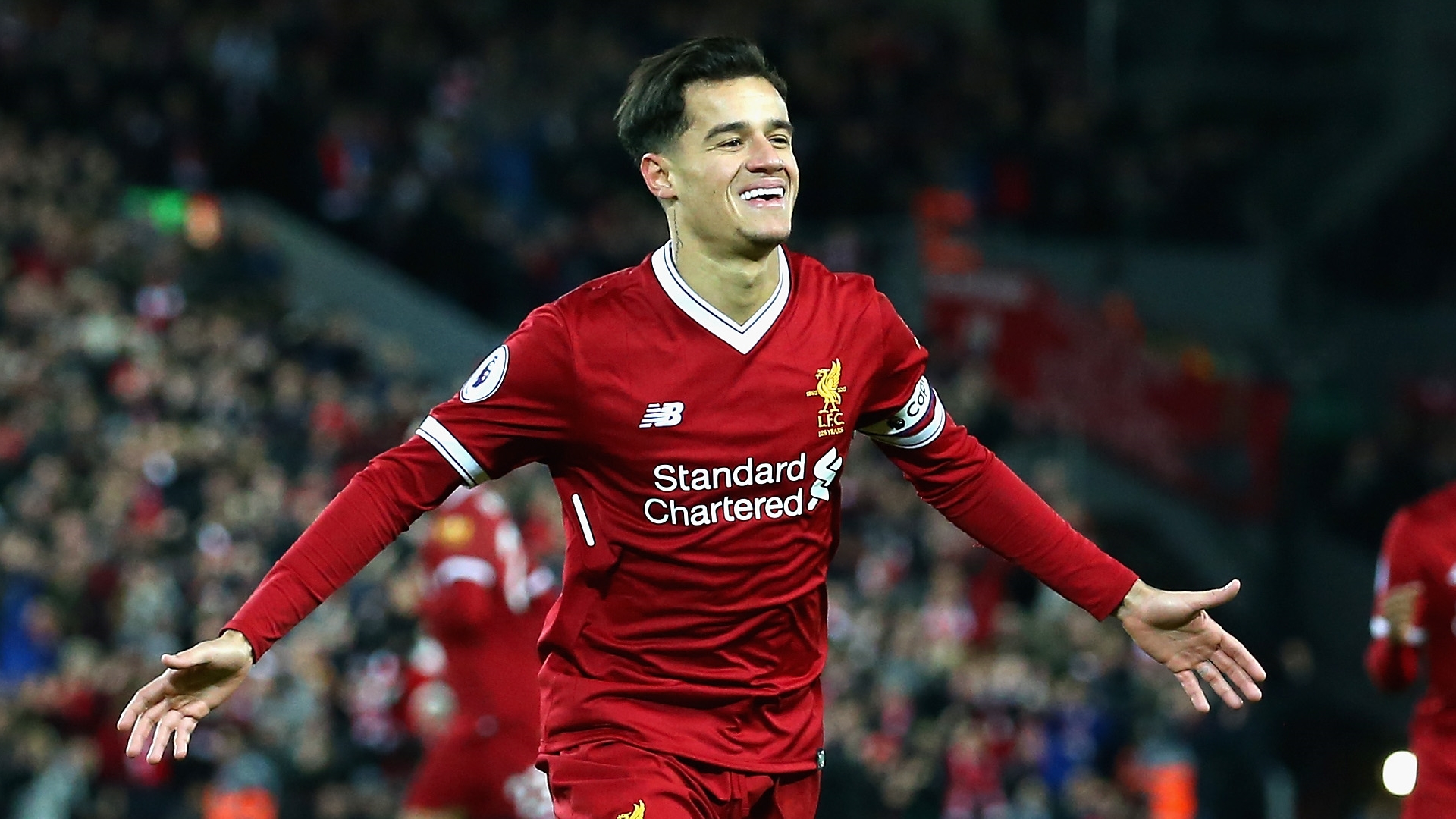 Philippe Coutinho has repeated his insistence to trade Liverpool for Barcelona in a potential deal that would comfortably surpass the British transfer record.
The Brazil international, who has been in spellbinding form – scoring 12 goals and supplying eight assists in all competitions this campaign – is resolute on furthering his career at Camp Nou after five years of service on Merseyside.
And given his attitude and application since submitting a transfer request in the summer, which saw La Liga's pacesetters have three bids instantly batted away for the 25-year-old – the final one of which was a base figure of £82m bloated by improbable clauses to reach a headline amount of up to £118m – the playmaker feels it is only fair for the Reds to accede to his request to leave should they receive a significantly improved proposal that would surpass Paul Pogba's £89m move from Juventus to Manchester United.
Sources close to the No.10, who sat out the New Year's Day victory over Burnley with a minor thigh issue, but was in line to be rested regardless given he started the previous five fixtures in a row, have revealed Liverpool unsuccessfully tried to alter Coutinho's mind by presenting multiple incentives and a greater wage packet to their highest earner.
Barca's long-term vision of building around the virtuoso is too attractive for him to ignore, and having won no trophies during his spell at Anfield despite coming close, he believes he owes it to himself to take the next step in his career –  a decision encouraged by family members.
Coutinho's camp, pushing the Catalan club's objective, have worked tirelessly to erode the "definitive stance" Liverpool adopted in the last window.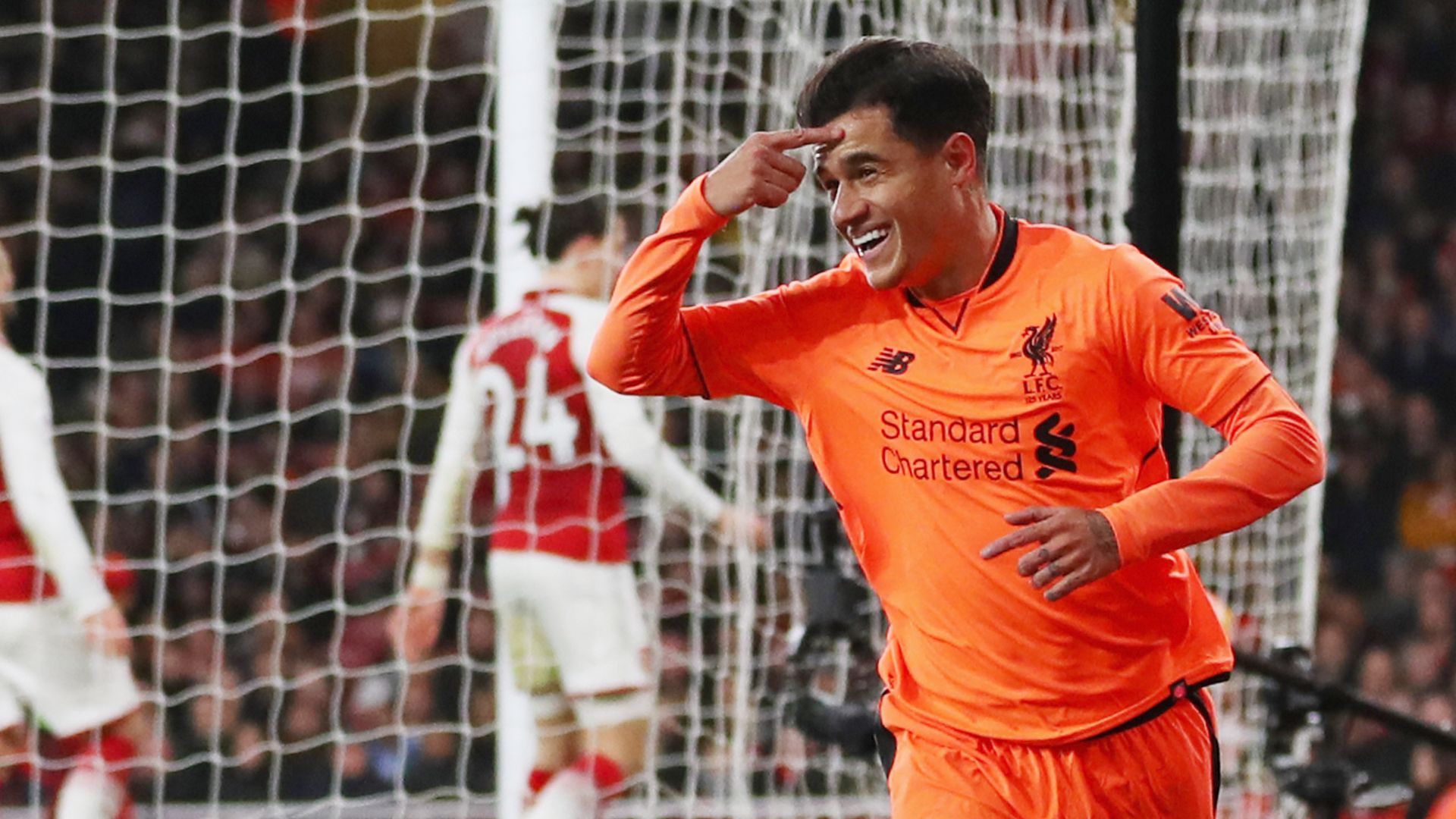 As explained in December 2017 the Merseysiders are more open to their two-time Player of the Season's departure if Barca, who are having to navigate financial constraints, replace their bluster with a blockbuster offer.
The strong declarations from the Reds in the summer – when they refused to allow their plans for the season to be derailed on account of Neymar exiting Camp Nou for Paris Saint-Germain in a world-record deal – have been replaced by more ambiguous comments in recent weeks.
Jurgen Klopp noted in August that "in life everything is about timing – whichever club asks early enough. If you ask early enough, you can either switch the plan or whatever. But you cannot come up, close to the start of the season and things like this. It's like I said: the club is bigger than anybody. That is the most important thing.
"It is about timing. That is how I understand it. And that is all I have to say. Maybe everybody has a price – in the right moment. In the wrong moment? No price."
Five-and-a-half months of knowing Barca's aim as well as what the Brazilian desires have allowed Liverpool to better prepare for his exit.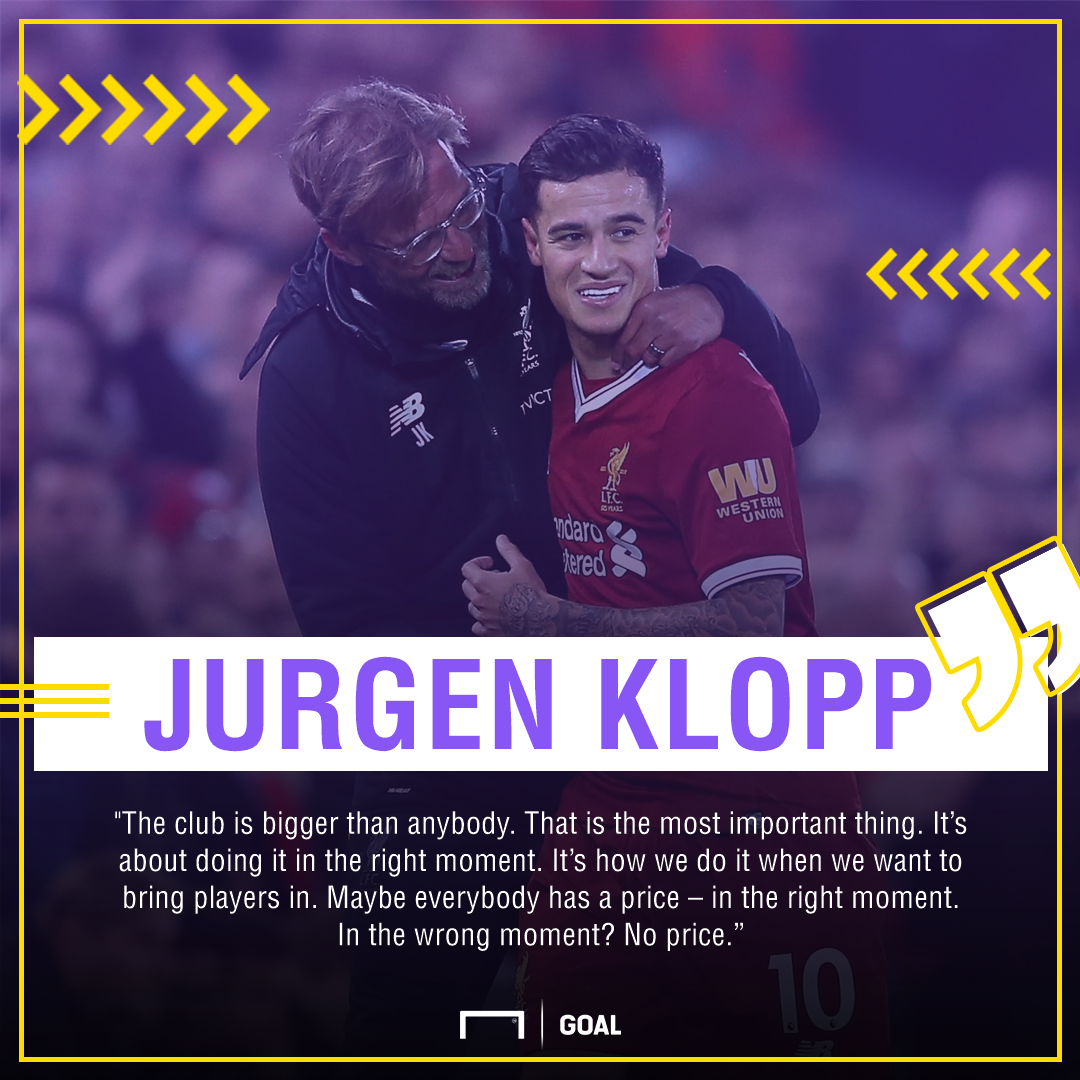 If the Blaugrana finally submit a strong proposal to the Reds, there is the possibility of concluding a deal in the winter, which allows Coutinho to seal a switch ahead of 2018-19.
That would not weaken the second half of Liverpool's campaign as they look to push on in the Champions League and secure a top-four finish domestically.
Whether Barca are geared to table a greatly enhanced version of their last bid in the summer, or if Ernesto Valverde's side and the midfielder accept an advance arrangement as opposed to one effective immediately, remains to be seen.
There is confidence from those in the Rio-born maestro's circle that an agreement can be reached and despite Nike's now-deleted gaffe, which advertised a Coutinho customisation of Barca's current kit on their website, nothing has been finalised yet.