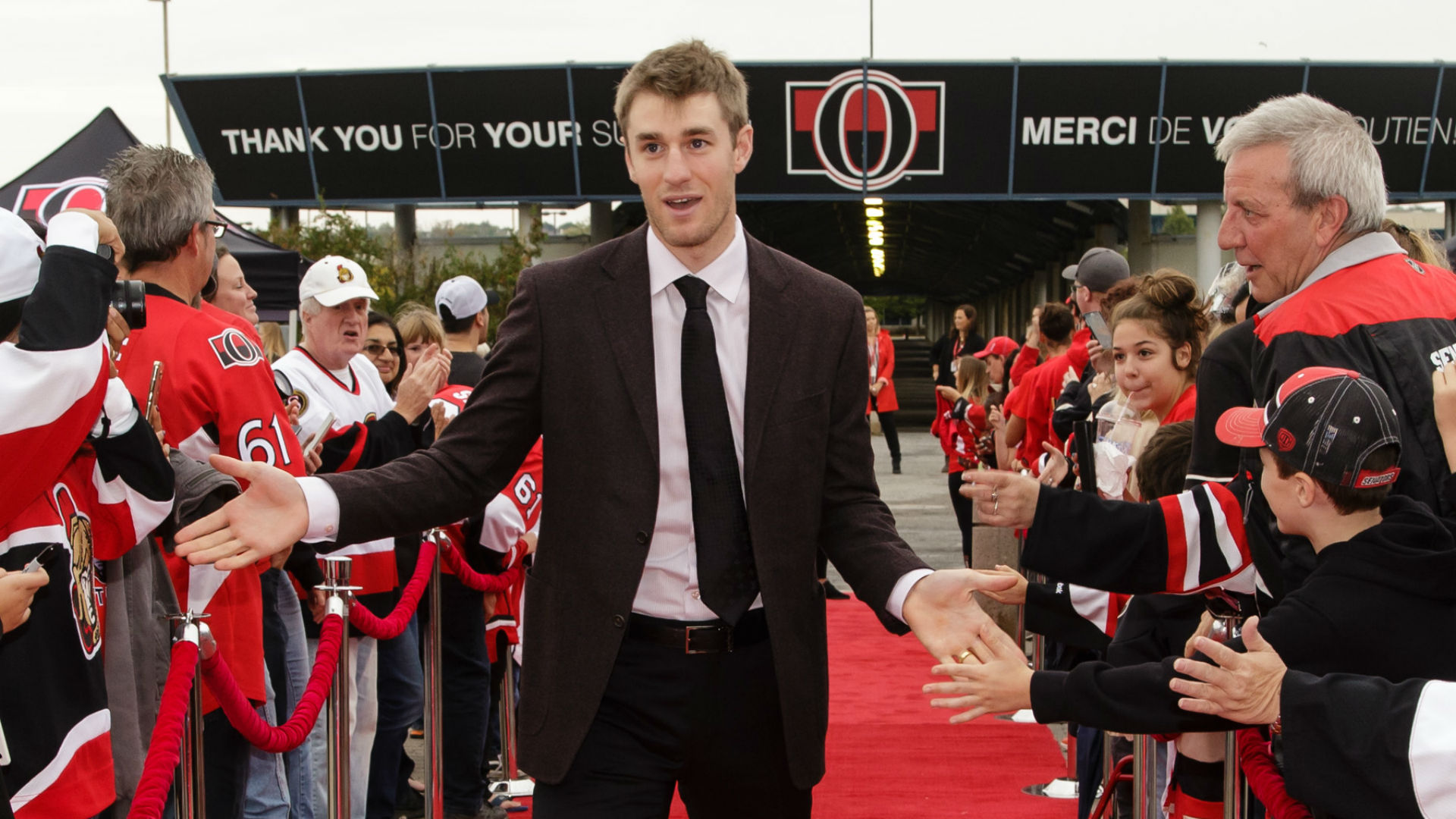 While it may have been labeled "the Matt Duchene trade," Kyle Turris, the Nashville Predators new acquisition, is a very good player in his own right. On Saturday, he wasted little time helping out his new team.
After being part of the blockbuster three-team trade between the Predators, Colorado Avalanche, and Ottawa Senators, Turris, who was sent from Ottawa to Nashville, made his debut for the Predators on Saturday in a rematch of the 2017 Stanley Cup Final against the Pittsburgh Penguins.
For Nashville, acquiring Turris was very much a "win-now" move to help the Predators again navigate the Western Conference, and this time get over the NHL's tallest hill. In his first game wearing a Predators sweater, Turris made an impact, scoring a goal in his Nashville debut.
Before Turris took the ice on Saturday, Nashville head coach Peter Laviolette recognized the team's new acquisition can help provide a boost to the Predators' offense, whose 40 goals scored ranked 27th in the NHL entering play that morning.
"He's going to help whoever he plays with," Laviolette said. "He's certainly going to help power play, help your offense, comes in as a guy that can make plays, score goals – I think he does both well."