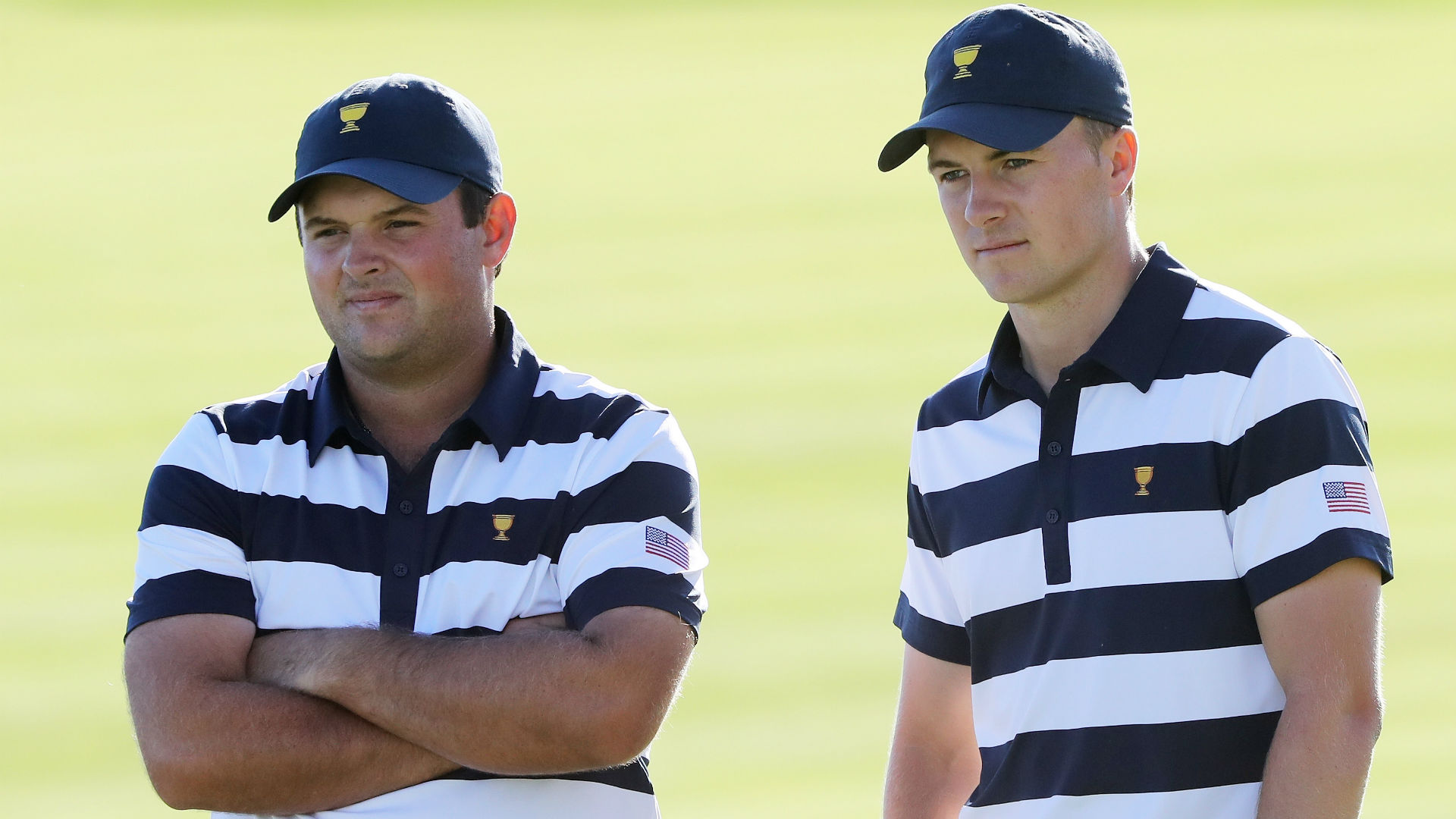 Jordan Spieth and Patrick Reed picked up Thursday at the Presidents Cup right where they left off last fall while beating Europe in the Ryder Cup.
The two PGA Tour stars became a formidable duo at Hazeltine National last year. They were paired together again Thursday for their foursomes match against Emiliano Grillo and Si Woo Kim, and they earned the U.S. a point with a 5&4 win.
"We just want to beat each other," Spieth said after his round. "When we're playing alternate shot, we want to be the ones to make the putt, not our own teammate  — obviously we're rooting for each other, but it's kind of a competition within itself that for whatever reason works for us."
Spieth said there is a level of comfort between the two players that starts with their understanding on putts.
"I think it comes down to on the greens," he said. "We've been very, very solid together. We believe each other is going to make it. We get confident in our reads and we put aggressive putts on it because we're okay with leaving our partner something coming back. We do make quite a few putts together. That's what ended up being the case today."
Playing in New Jersey, with the Statue of Liberty and New York City's towering skyline in the background, it didn't take Reed long Thursday to get excited.
"It's easy to get going. Driving by the Statue of Liberty, you have the national anthem right before I play; usually when I get to go on to that first tee, I'm hyped up, and this guy brings me down. He's really calm and let's me ease into it," Reed said of Spieth.