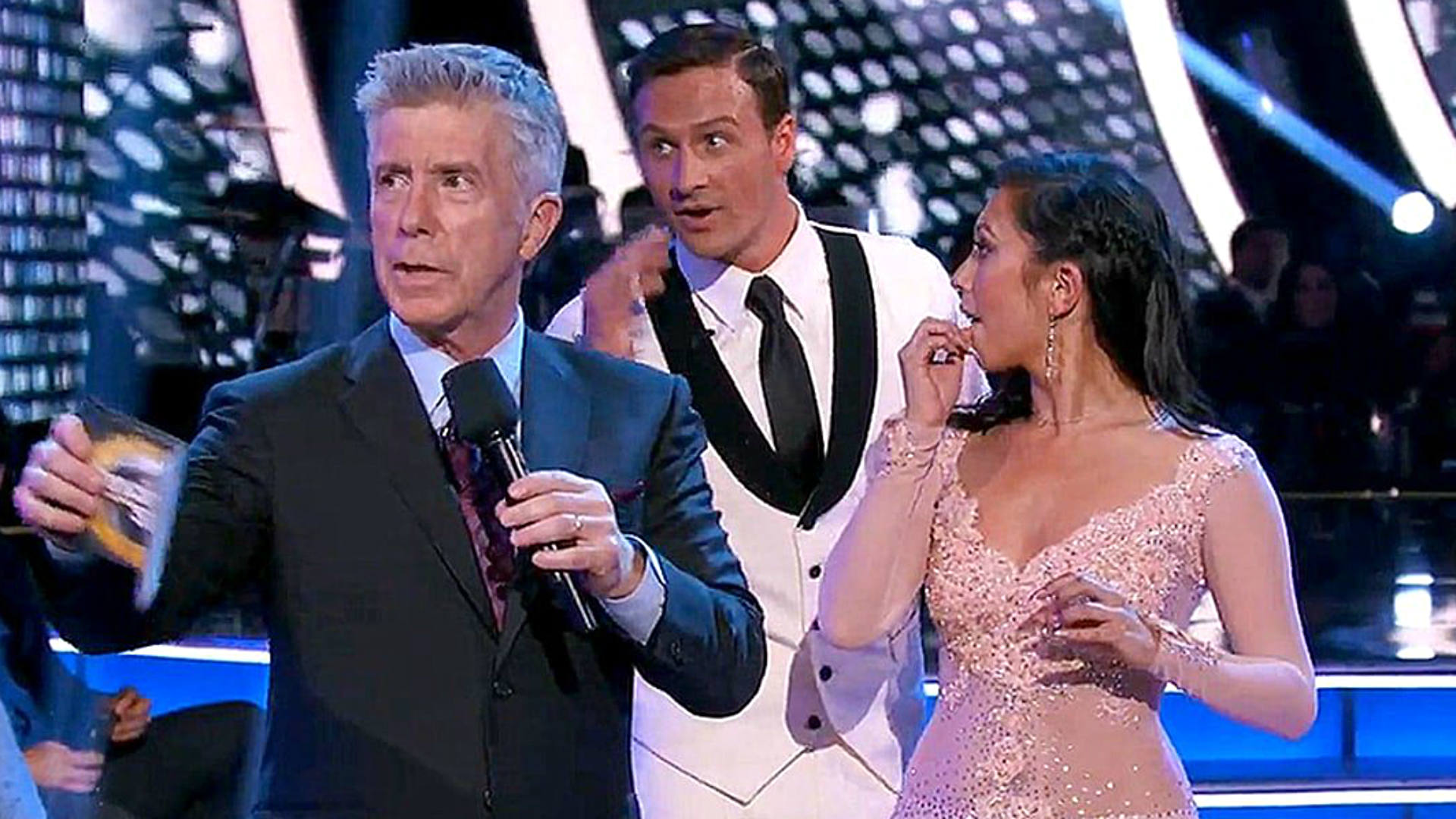 Two protesters rushed the stage Monday night during Ryan Lochte's performance on "Dancing With the Stars." Lochte was not hurt.
The men were quickly detained, according to reports. Cameras didn't capture the men's rush to the stage, but did show judge Carrie Ann Inaba worriedly say, "Excuse me!" as the situation unfolded.
MORE: Athletes in reality shows
It began when someone jumped down to the stage and tried to "knock [Lochte] down" before security stopped them, The Washington Post reported. 
The protesters had "Lochte" crossed out on their shirts, according to Entertainment Weekly. ABC News Radio correspondent Jason Nathanson later tweeted a picture of the two men in custody.
MORE: Lochte adventure would make good Coen Bros. movie
The embattled U.S. Olympic swimmer is still dealing with the fallout from a bizarre incident during the Rio Olympics in which he and other swimmers claimed to have been robbed at a gas station, only to later reveal the ordeal to have been highly exaggerated. Lochte was recently suspended 10 months by the USOC over the incident.
"So many feelings are going through my head right now. A little hurt," Lochte said after the "DWTS" incident Monday, according to The Post. "But I came out here, I wanted to do something that I'm completely not comfortable with, and I did, and I came out with a big smile, and had the best dance partner."