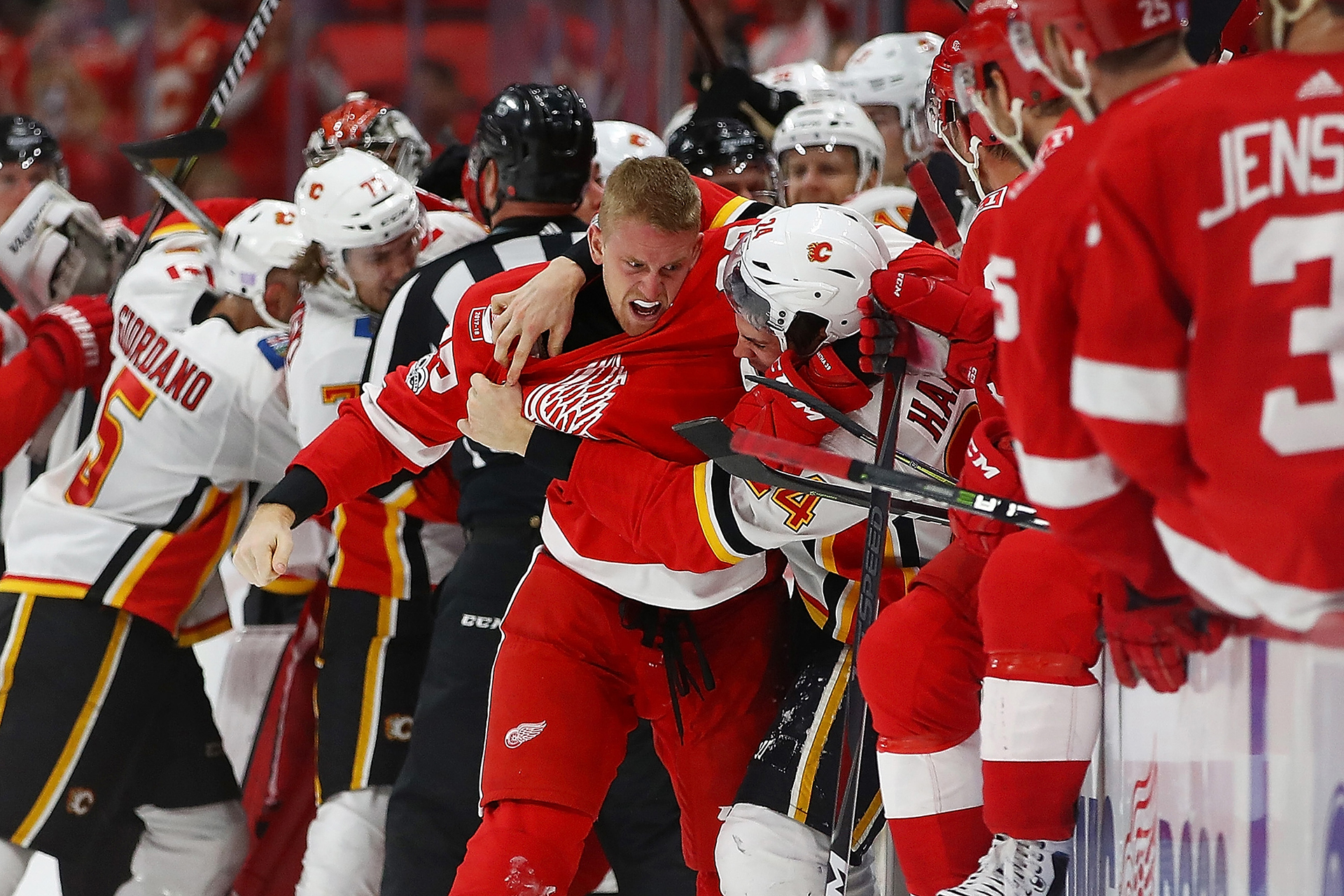 The Red Wings dominated the Calgary Flames in Detroit on Wednesday night, cruising to an 8-2 win. 
The blowout, however, wasn't the most exciting thing to happen on the night.
With Detroit defender Luke Witkowski leaving the box, Calgary's Matthew Tkachuk smacked Witkowski on the back of the leg with his stick. 
Almost immediately, Witkowski came back out of the box, words were exchanged and the brawl was on, with many others from both sides jumping in on the action.
Line brawl between the Red Wings and Flames all started because of Tkachuk's slash on Witkowski after he left the box pic.twitter.com/k0XIbwrhWY

— Marina Molnar (@mkmolnar) November 16, 2017
Here's a closer look of the debacle.
Brawl between Flames and Red Wings pic.twitter.com/pdtoCuXRYa

— Brady Trettenero (@BradyTrett) November 16, 2017
"I like to call that OTH. 'Old time hockey'" – Luke Witkowski pic.twitter.com/AKLhrkoXJn

— Detroit Red Wings (@DetroitRedWings) November 16, 2017
So while the Red Wings got revenge from their 6-3 loss to the Flames on Thursday, it likely won't be the score that people remember first, but the bout in front of the benches.