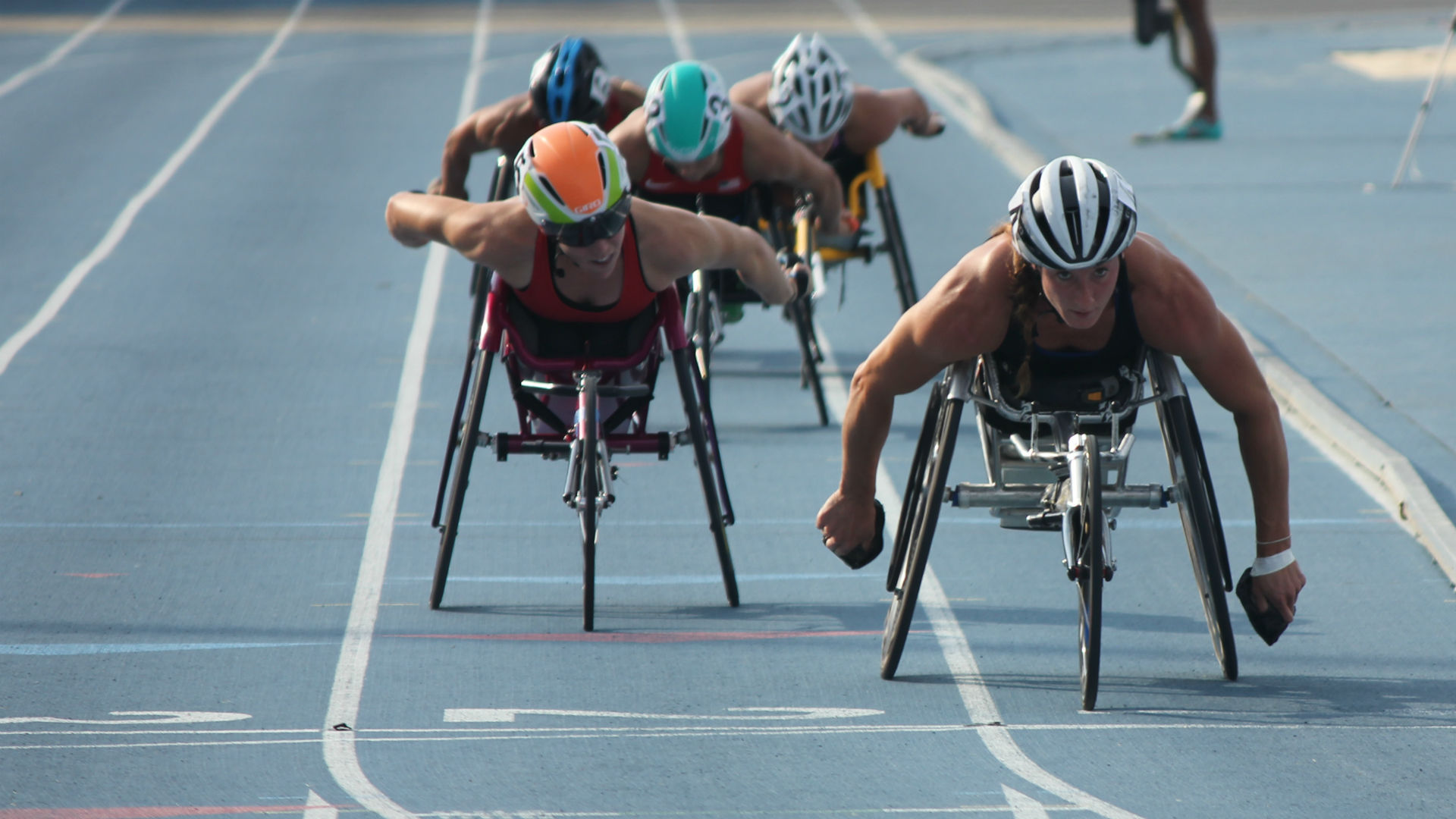 If the Paralympics was held before the Olympics instead of the other way around, we might be talking about Michael Phelps, Katie Ledecky or Simone Biles hoping to be the Tatyana McFadden of the 2016 Rio Games.
That's how dominant the United States wheelchair racer has been in recent years, and the program she is set to run in Rio tells you everything you need to know about her abilities.
McFadden will race on nine of the 11 competition days during the Paralympics, contesting the 100, 400, 800, 1,500 and 5,000 meters, the 4×400 relay and the marathon. And it's not just that she'll be lining up to start all of those races — she'll also be favored to win each of them.
The 27-year-old has the top time this year in all of those events except the marathon … which just happens to be her strongest event. She has won the marathon "grand slam" — Boston, London, Chicago and New York — each of the past three years and already is halfway to a four-peat in 2016.
But jamming all of those races into such a short time span will be something new.
MORE: Rio Paralympics 2016 TV schedule
"It's definitely going to be one of the greatest challenges I have faced in athletics," she said Tuesday at a news conference in Rio. "I know that I have a lot of hard work cut out for me."
Hard work and challenges have never stopped McFadden, who was born in St. Petersburg, Russia, in 1989 with spina bifida. Her birth mother put her in an orphanage and she lived there until age 6, using her hands to walk. She didn't get a wheelchair until she was adopted by Deborah McFadden, who served as U.S. Commissioner of Disabilities under President George H.W. Bush and helped write the Americans With Disabilities act.
After moving to Maryland following the adoption, Tatyana got involved with the Bennett Blazers, a Baltimore-area sports club for children with physical challenges.
"That's where I tried everything — I tried swimming, downhill skiing, table tennis, wheelchair basketball, and finally racing," McFadden told Omnisport this spring. "Wheelchair racing, I absolutely fell in love with it. Maybe it was the need for speed at the age of 7, but it was something that I really, really enjoyed.
"Over time, I noticed as I was doing sports and I was doing wheelchair racing, I was starting to get healthy, I was starting to be more independent, stronger, and that led me into having dreams and possibilities, and I wanted to be an Olympic athlete. I watched sports on TV all the time, because that's what I learned that you do when you come to the United States — sports is huge. When I saw the athletes on a podium, I knew that I wanted to be there and I knew that's what I really wanted to do."
MORE: Paralympics sellout predicted
McFadden made her first Paralympic team in 2004 at age 15 and won a silver and a bronze in Athens. She bumped her total up to three silvers and a bronze four years later in Beijing before winning gold in the 400, 800 and 1,500 and bronze in the 100 at the 2012 London Games.
After that impressive showing, she switched her focus to cross-country skiing and made the U.S. team for the 2014 Sochi Paralympics. Competing in the country where she was born, McFadden took home her 11th overall Paralympic medal, this one a silver in the 1-kilometer race.
The more she puts on her plate, the better she seems to get. It's a notion that will be tested fully in Rio as McFadden tries to run the table from the shortest to the longest race available in the T54 classification. From the time she first reached the podium in Athens as a teenager, this is where she has wanted to be.
"I knew at that moment that I wanted to do this forever, for as long as my body allowed me to," she said. "But I wanted to push myself as an athlete, I wanted to be faster, I wanted to do more events. I just wanted to be the most dominant athlete out there. That's what's led me to this moment."