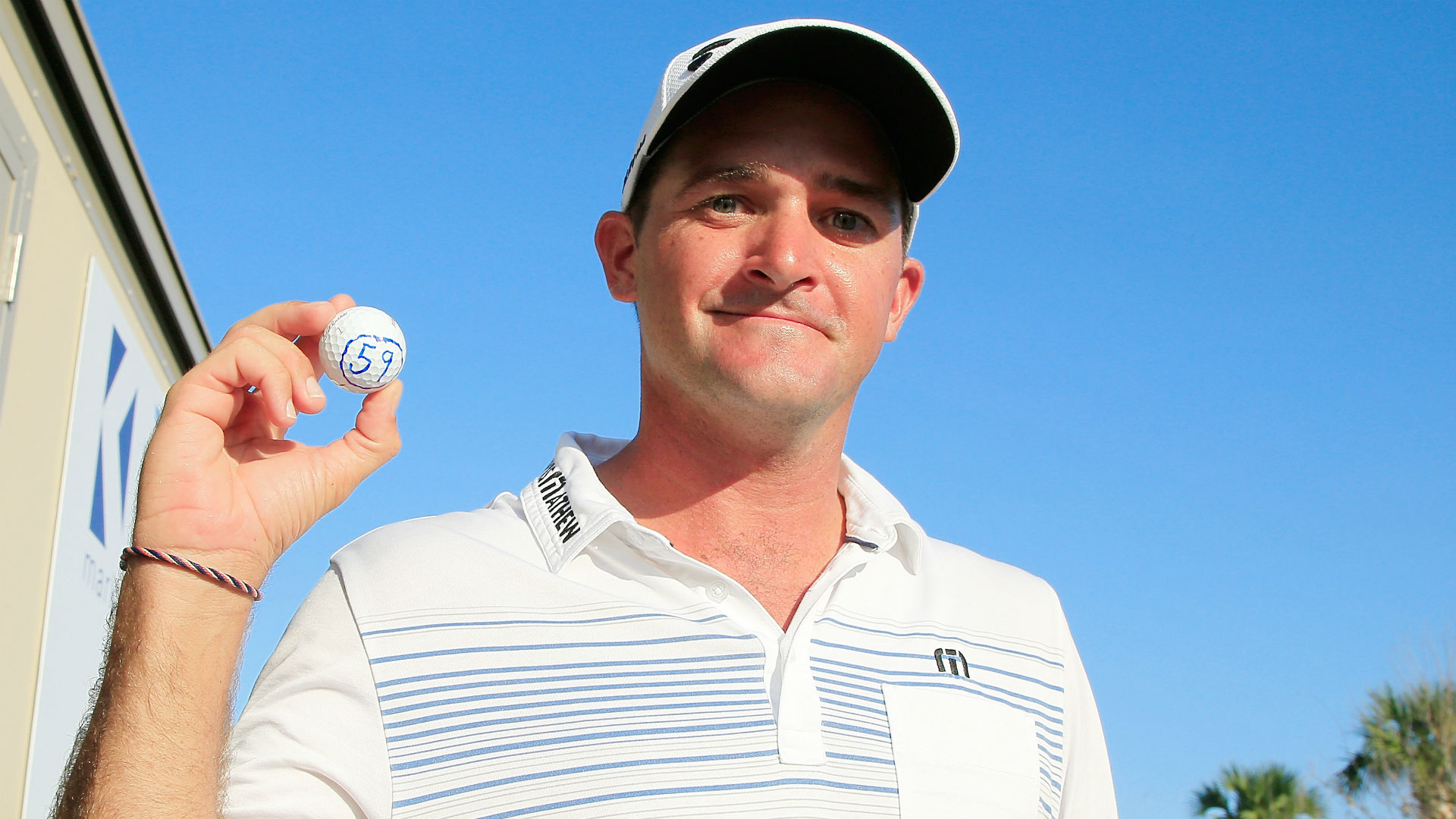 Sam Saunders shot a 12-under 59 Thursday during the first round of the Web.com Tour Championship at Atlantic Beach Country Club.
Right in the heart. 👌

Sam Saunders shoots 59 in the opening round @WebTourChamp! pic.twitter.com/OPUWh3EuqX

— Web.com Tour (@WebDotComTour) September 28, 2017
Saunders, a grandson of deceased golf legend Arnold Palmer, birdied 13 holes — including six consecutive on the front nine — to complete his round.
"It was fun. You know, it was a good time out there and it was a real special day. Certainly memorable. I played with my buddy Steve Wheatcroft and we kind of fed off each other," Saunders said. "Honestly, it just felt like a regular day at home playing our little money game and I got into a good rhythm. It was a blast."
Trying to earn his PGA Tour card, Saunders jumped out to a three-shot lead after the opening round.