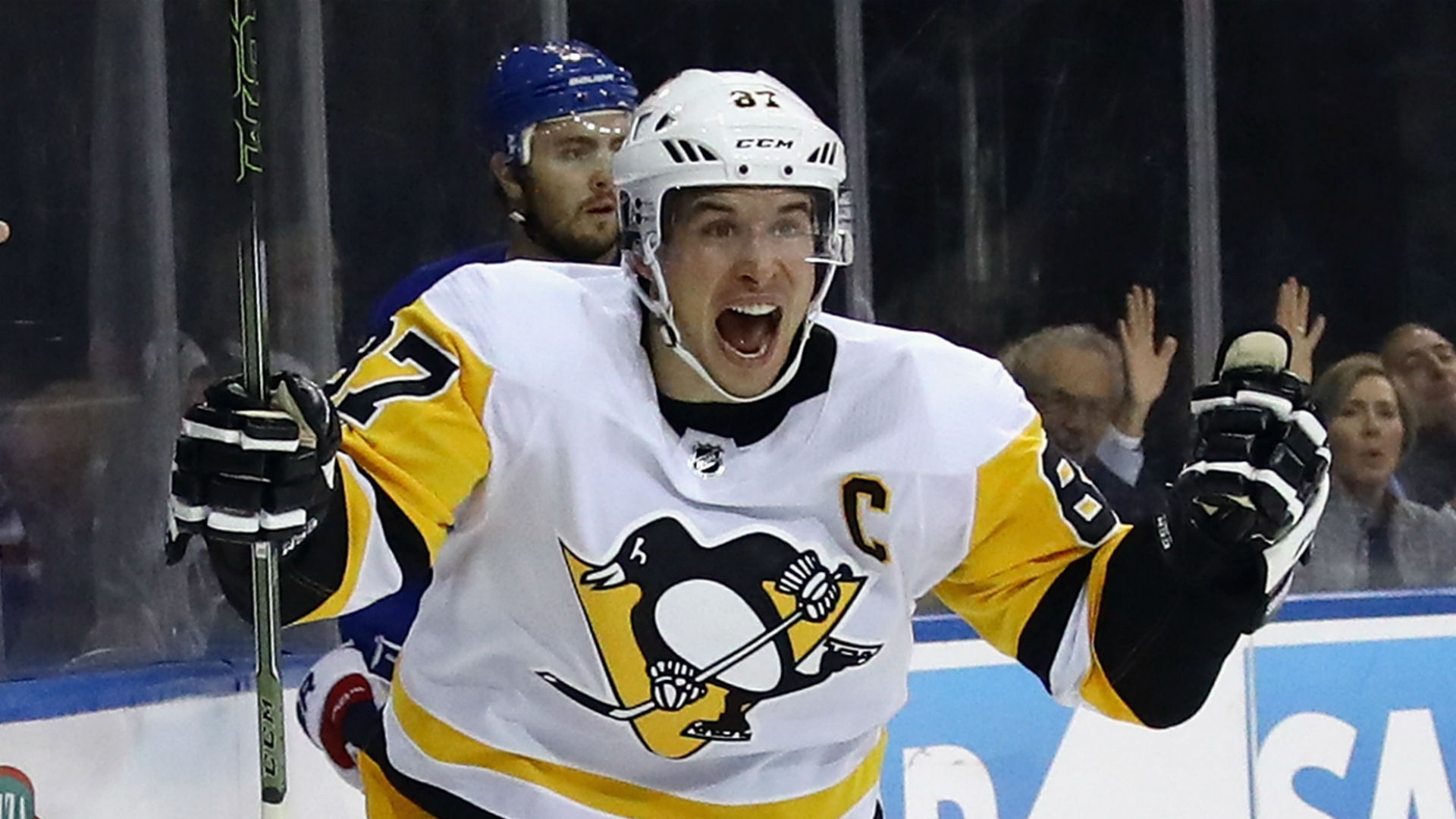 There are smart hockey plays, and then there are Sidney Crosby-smart hockey plays.
Those watching the Penguins' 4-3 overtime victory over the Rangers Tuesday night were treated to the latter when the captain placed his pure hockey brilliance on full display.
MORE: NHL milestones within reach during the 2017-18 season
With Pittsburgh down a goal in the game's final minute and Matt Murray pulled at the other end of the ice, the puck made its way crease-side by way of a Patric Hornqvist hand pass. Noticing this, Crosby had the presence of mind to allow Rangers defenseman Kevin Shattenkirk to touch the puck first, waving off the hand pass which would have resulted in the stoppage of play.
Shattenkirk, unknowingly toyed with, fails to steal the puck from Crosby, who then slings a no-look shot from an impossible angle well behind the goal line toward the Rangers' net. And because this is Sidney Crosby we're talking about, of course the puck caromed off an unsuspecting Henrik Lundqvist with 56 seconds to go. Tie game.
Keep in mind, all of this takes place in a split second. And it went through Crosby's unhuman hockey brain even quicker than that.
Ho-hum. Even his teammates are used to this kind of thing.
"He's the best player in the world, and it's crazy he can do that stuff," Hornqvist said when asked about the play afterward, "but I'm not surprised."