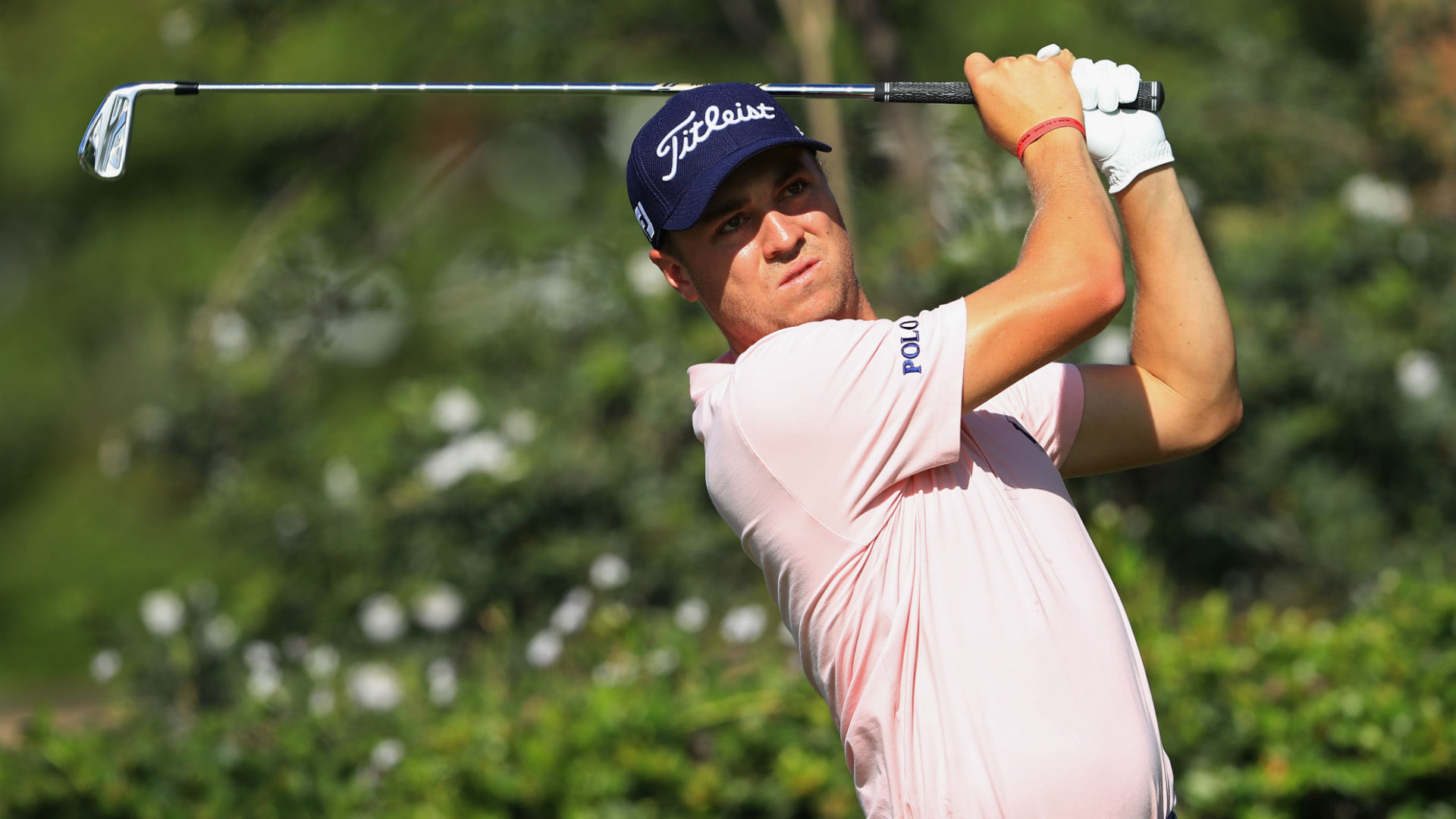 By this time last year, Justin Thomas already had two PGA Tour wins and was fresh off a Tournament of Champions win.
This year, he has to settle for one win this season while returning to defend his title at this week's Sony Open after firing a 59 in Round 1 last year.
"I think it's pretty obvious I'm not playing as well as I was coming into this week," Thomas said during his press conference. This week last year was some of the best I've ever played. I mean, I think, if I play like that, it would be hard to not win the tournament at least. It's just tough. That doesn't happen very often for any of us to play our best golf. D.J., Rory (McIlroy), Jordan (Spieth), all of those guys will tell you that they haven't played their best probably.
"It's just we know what our best is in every category of our game, and when maybe one thing is lacking a little bit or maybe a couple things aren't quite up to par, we know that isn't the best. It might be our A game versus our B or C game, but in terms of where I'm at right now, I'm not coming off the same momentum in Kapalua."
Thomas will have a new face on his bag this week. Usual caddie Jimmy Johnson left the Tournament of Champions with an injury, forcing Thomas to use his father as a fill-in. For the Sony Open, Thomas has former Phil Mickelson caddie Jim "Bones" Mackay on his bag.
"It's great. It's fun just because it's different. It's different for him (Mackay)," Thomas said. "It's different for me. I'm so used to Jimmy, and obviously, I'd take Jimmy over anybody in the world, but it's just when you get used to something for 2 1/2 years Jimmy and I have been together now, and you get someone different, it's like — you know they do things differently. They say things differently. It's not that it's bad or good, it's just that it's different.
"We're kind of getting a feel for each other in terms of the golf course, how we see the golf course, how we talk about golf shots. So it's really kind of a first day of school kind of thing, where these last two days we've tried to get comfortable with each other and he's tried, I think, to get an understanding of what I like and the shots I like to hit and things that I see before he kind of starts, not interjecting, but being able to make suggestions with confidence."
Even though it's only January, Thomas already took some time to talk about this year's majors.
"I'm excited for all of them, that's for sure," Thomas said. "I've played Shinnecock (host of the U.S. Open). I played it once. It's — that week is just going to be totally dependent on how they set it up in terms of difficulty or how it's going to be played or how I'm going to approach a game plan and how I'm going to play it.
"Carnoustie (British Open) is the same way. You get different weather conditions. It goes from a course you can shoot under par on to a course you're trying to break 75 on. So that totally changes. And I've never played Bellerive (PGA Championship).