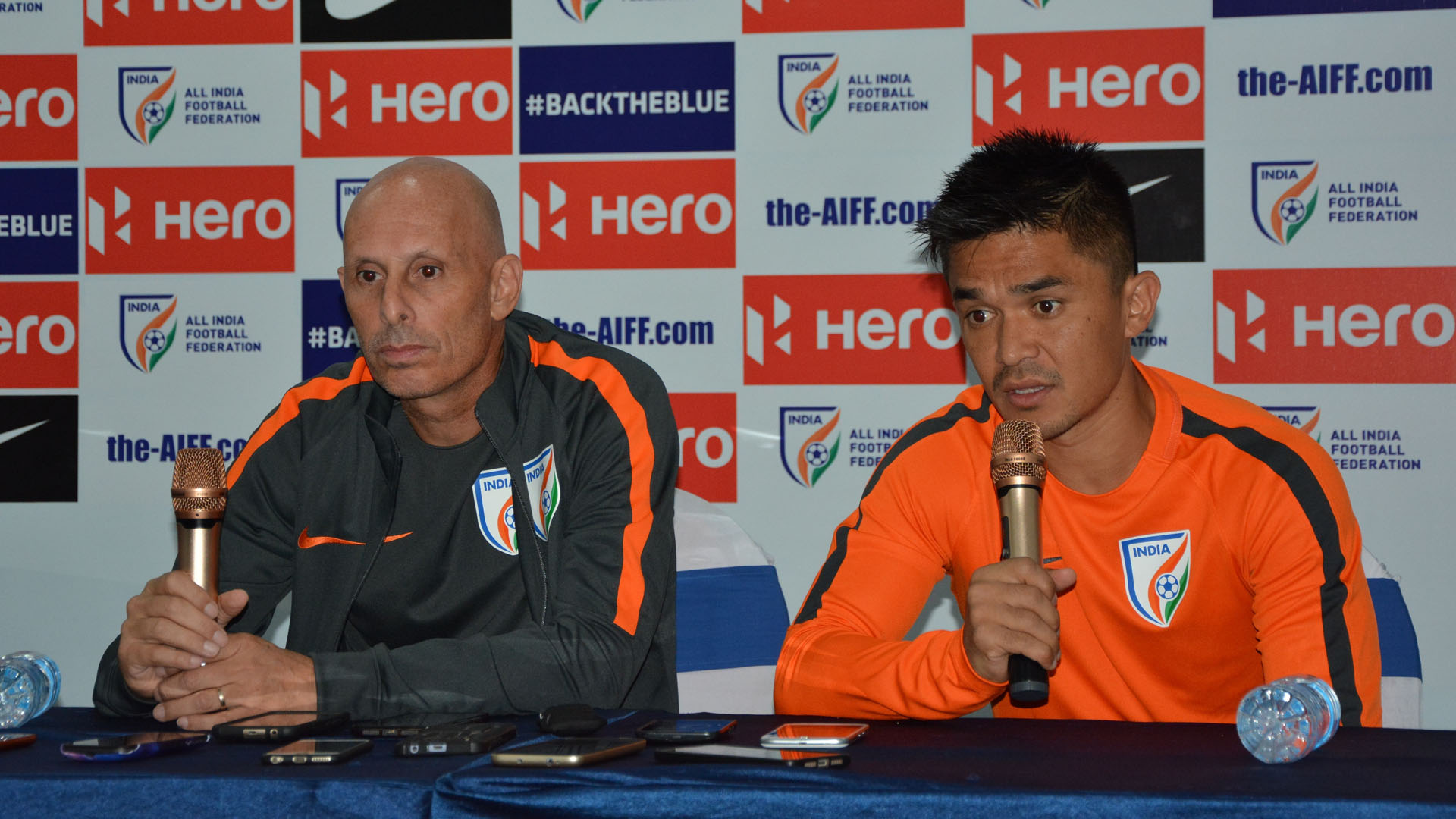 Sunil Chhetri has come out and commented upon the story doing the rounds that several senior members of the Indian national team complained against coach Stephen Constantine to the All India Football Federation (AIFF) General Secretary Kushal Das last month.
The report mentioned that the players believed that the former Rwanda coach wasn't competent and that they weren't improving under his tutelage. They attributed the good run of form down to sheer luck and individual brilliance.
It further stated that the players were allegedly unhappy as the coach always took the plaudits after a win as opposed to praising his squad.
"If I knew something about it, I would have commented. When this thing came, a lot of people called me. I didn't take those calls because I didn't want to speak about it, because it's not true," clarified the 33-year-old at a press conference at the Jawaharlal Nehru Stadium, Goa.