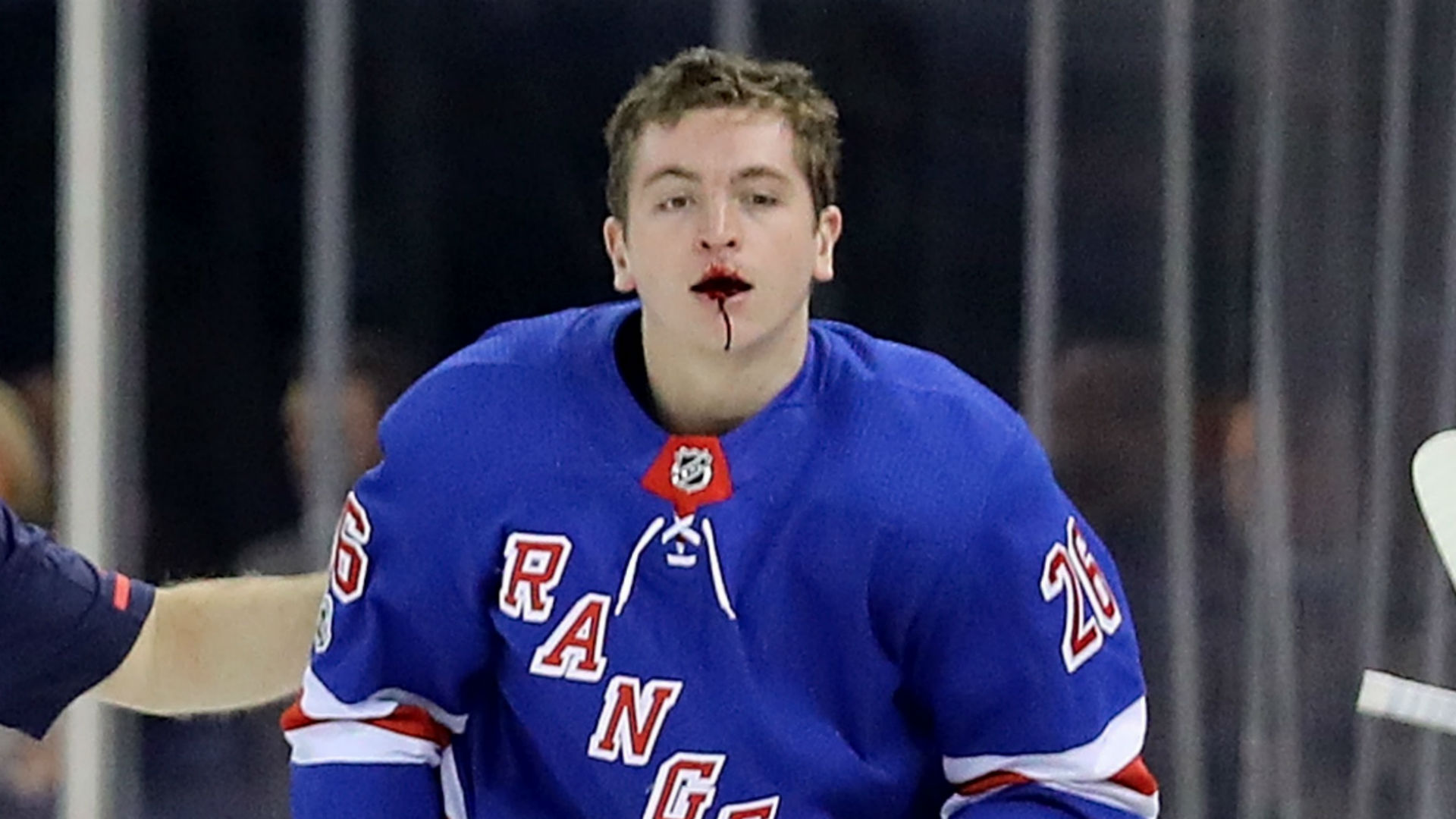 Jimmy Vesey was having a great weekend. The Rangers forward scored twice Friday, including the eventual game-winner, and was riding high heading into a Saturday matinee with Connor McDavid and the Oilers at Madison Square Garden. What could go wrong?
That was until the second period.
About three minutes in, Vesey got caught in one of those fluke situations when a skate blade comes way too close to a player's face for comfort. He was jostling with Zack Kassian for the puck and the two got tangled up, toppling to the ice. On their way down, the tip of Kassian's left skate caught Vesey in the mouth, and there was blood. Lots of it.
MORE: How Flyers' top-line shakeup unleashed Sean Couturier
Cameras showed Vesey with a busted lip, skating to the Rangers' bench.
As Rangers coach Alain Vigneault would later reveal, it wasn't the skate blade that caused the gash; it was one of Vesey's teeth, which had become lodged in his lower lip during the impact. He missed the rest of the second period to get patched up, but true to character returned in the third to finish the game with a full cage protecting his face.
"Hockey will be hockey, eh?" Vigneault quipped after the Rangers' 4-2 win.
Vesey followed that up with a postgame tweet showing the extent of the damage to his mug, complete with an X-ray image of the tooth in a place in definitely should not have been. It goes without saying, the gruesome photo is not for the faint of heart.
That's hockey #SorryMa pic.twitter.com/oeYJg6FgfV

— Jimmy Vesey (@19Vesey) November 11, 2017
Hockey players, man.