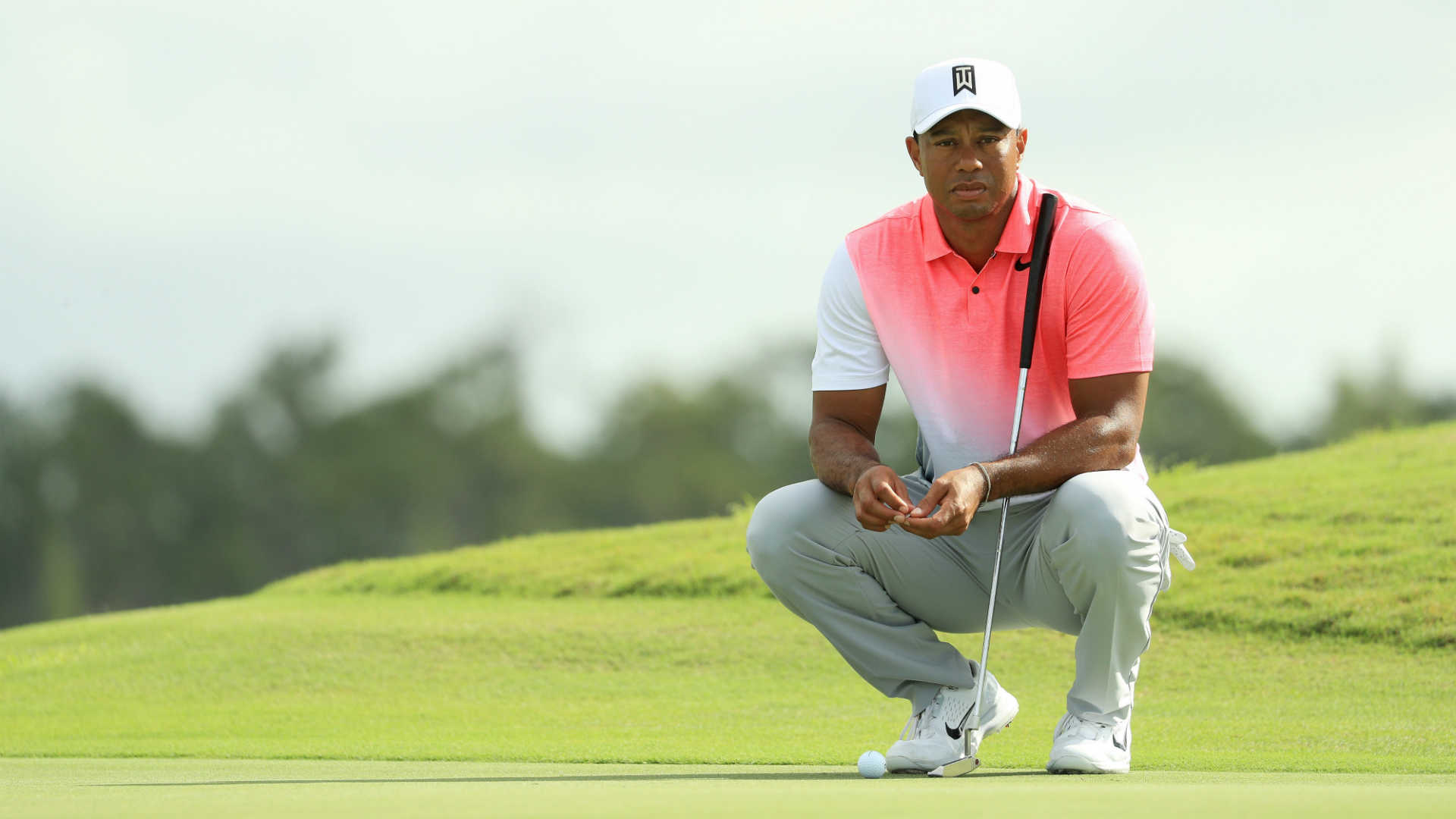 Tiger Woods' comeback begins in earnest just after noon ET Thursday, when he tees off in the Hero World Challenge at Albany resort in the Bahamas.
But his play in Wednesday's pro-am at the limited-field PGA Tour event offered a tantalizing preview — mostly good — of what's to come.
Now on the tee … 🐅

Good to have you back, TW. pic.twitter.com/HzmeQmwmVX

— PGA TOUR (@PGATOUR) November 29, 2017
His front nine included an eagle and two birdies, while he appeared a bit rusty around the greens and chipping. It took him until No. 14 to record a birdie on his back nine, potential proof that his game remains a work in progress. In fact, as the long pro-am round wore on, Woods took to practicing extra on his short game while his four amateur partners played, according to Golf Channel.
Last thing to come back after a long layoff, visuals and feels in short game. Take it from someone who knows

— Arron Oberholser (@ArronOberholser) November 29, 2017
Still, Golf Channel described his day this way: "Not a whole lot of stress. Smooth, easy sailing … Just the way a Wednesday should be."
amiable attitude
remarkably pain-free swing
.@TigerWoods drove the green on the 340-yard 7th hole during his pro-am round on Wednesday.

Then he made the 20-foot putt for eagle. pic.twitter.com/P6nBsM9H2g

— PGA TOUR (@PGATOUR) November 29, 2017
Best estimates were that Woods finished the pro-am round at 3 or 4 under. Golf Channel noted that he he all but one fairway in his round. 
It is nine months since Woods, 41, last played competitively, but he will tee it up Thursday alongside PGA Championship winner Justin Thomas as the headline act of a small but stellar field at Albany's 7,300-yard layout.
After his round Wednesday, he mained his wry sense of humor when asked about his Thursday playing partner, Thomas.
Tiger asked what he thought about @JustinThomas34 saying he wanted to kick his ass tomorrow: "There's nothing wrong with that. It goes both ways."

— GC Tiger Tracker (@GCTigerTracker) November 29, 2017
Woods hasn't won a tournament since 2013 (when he won five), and it may be unrealistic to expect him to contend right away, but the way he is swinging the club this week offers optimism that he may finally be back to stay.
Watch @TigerWoods' first four holes of his pro-am round at the Hero World Challenge. https://t.co/eiBukFlD39

— PGA TOUR (@PGATOUR) November 29, 2017