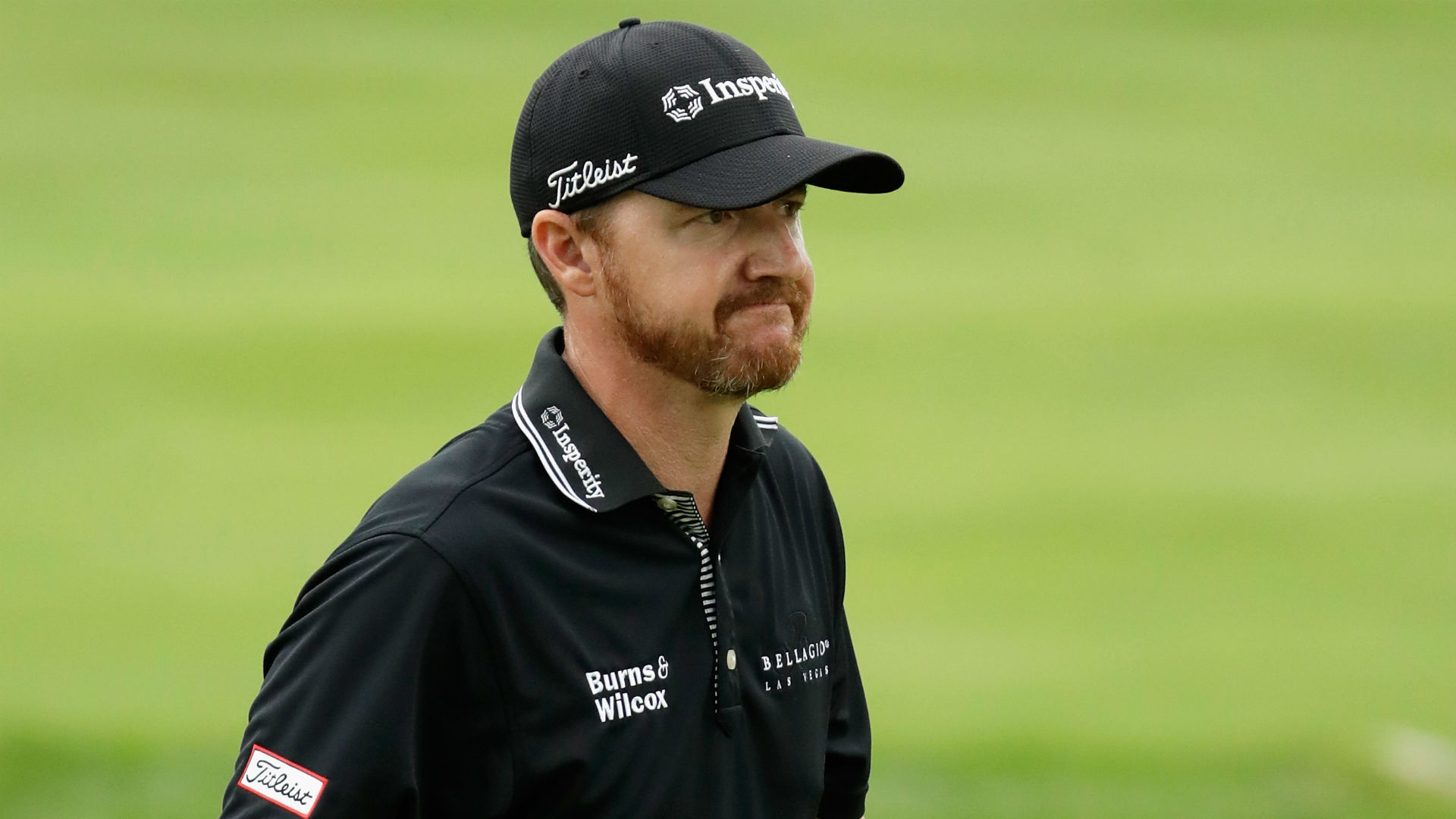 Jimmy Walker's 2017 was rocked by a scary lyme disease diagnosis which left him fatigued on and off the course, but he's feeling much better heading into the new year.
"I'm a lot better physically. There's a whole — there's a mental and physical part to go along with lyme disease," Walker said Wednesday at his press conference. "I physically feel a lot better. Mentally, I haven't played golf in a while. So we'll see how all that starts, how all that goes.
"But I've been working on the game, working on my body. Since September, I've been able to put 10 pounds back on. Feel a lot healthier. I can see the difference in like my TrackMan numbers from when I finished up last year. It's incredible just what feeling good can do for you and for your confidence too."
Walker had just one top 10 last year — a t-9 at the Tournament of Champions — but he starts 2018 at the Sony Open, a tournament he's already won twice.
"It's nice to be back. I always liked coming here," Walker said. "It's kind of been an interesting place, this golf tournament. It's kind of like where I feel my career took a step backwards a couple years ago, and then I kind of went the other way. Resurgence where it should be, where I always thought it should be. So it's a special place for me."
Walker still remembers a time, not so long ago, when the Hawaii swing was more of a vacation, and the top names in golf didn't make the trip. But last week's Tournament of Champions featured the world's top-4 players and world No. 1 Dustin Johnson won by eight strokes.
"I think it's great that the younger guys are embracing last week's event," Walker said. "For a long time, our best players weren't playing that event. They quit playing it. I have no idea why. It's such a cool place to go hang out for a week. But they are embracing it.
"I think everybody's enjoying coming over. They're coming over four or five days early, getting some good work in, playing and practicing. I mean, we get to go out in golf carts, and we've got the whole golf course to ourself. There's no better way to go out and practice and play."