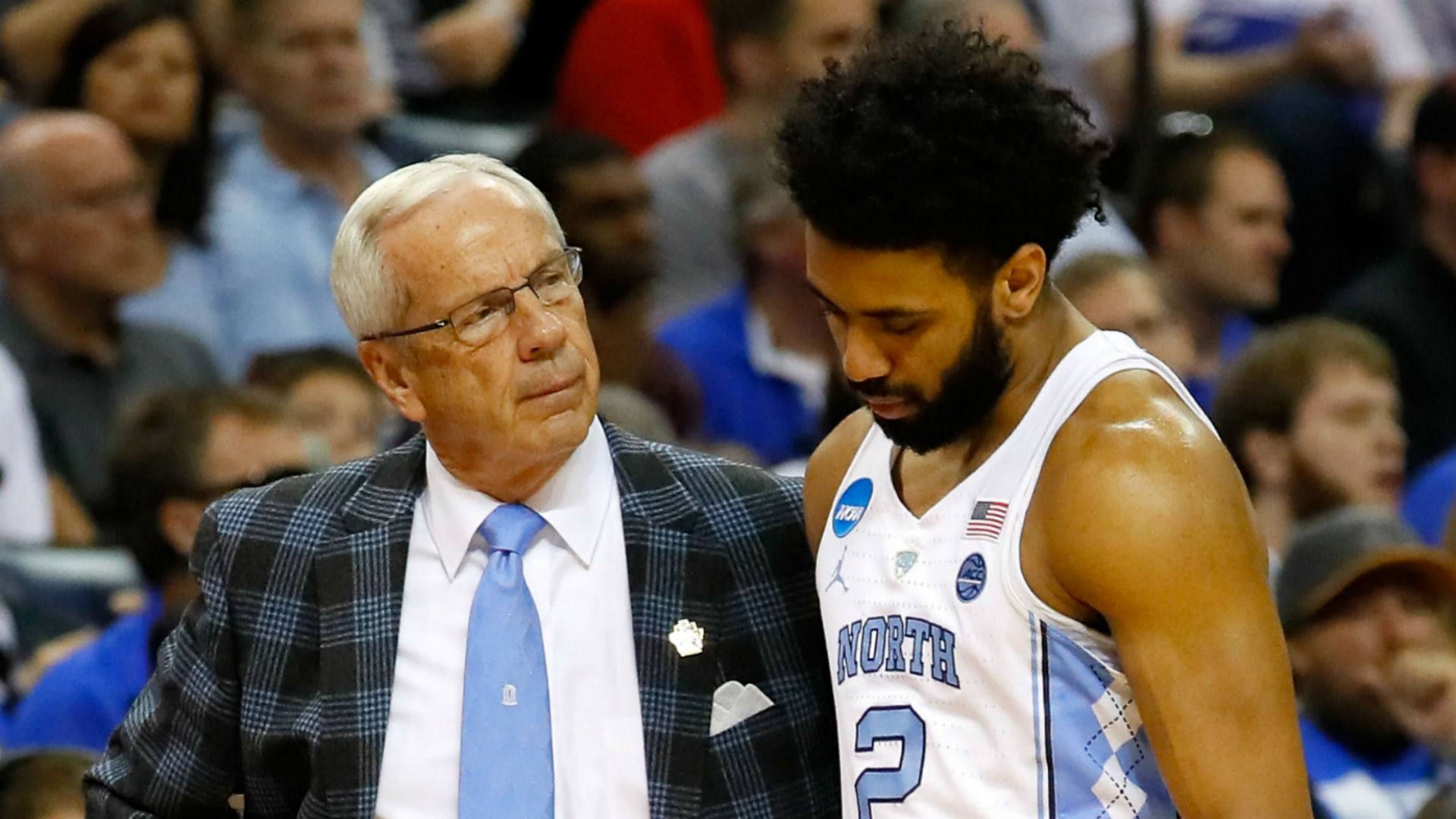 Joel Berry apparently needs to learn how to control his emotions.
While speaking at ACC Media Day on Wednesday in Charlotte, UNC coach Roy Williams told ESPN that Berry broke his hand on a door after losing a video game to teammate Theo Pinson and a Tar Heel manager.
The team announced Monday that the senior guard will miss the start of the regular season and be sidelined "approximately four weeks" with a broken hand, though they did not disclose how the injury happened.
Berry was a cornerstone for UNC last year, averaging 14.7 points and 3.6 assists and helping the Tar Heels win the 2017 national championship.
He was voted the 2017 Final Four's Most Outstanding Player and scored a game-high 22 points against Gonzaga in the title game.
Williams said Jalek Felton, Seventh Woods and Pinson will split time at the point guard spot until Berry returns.