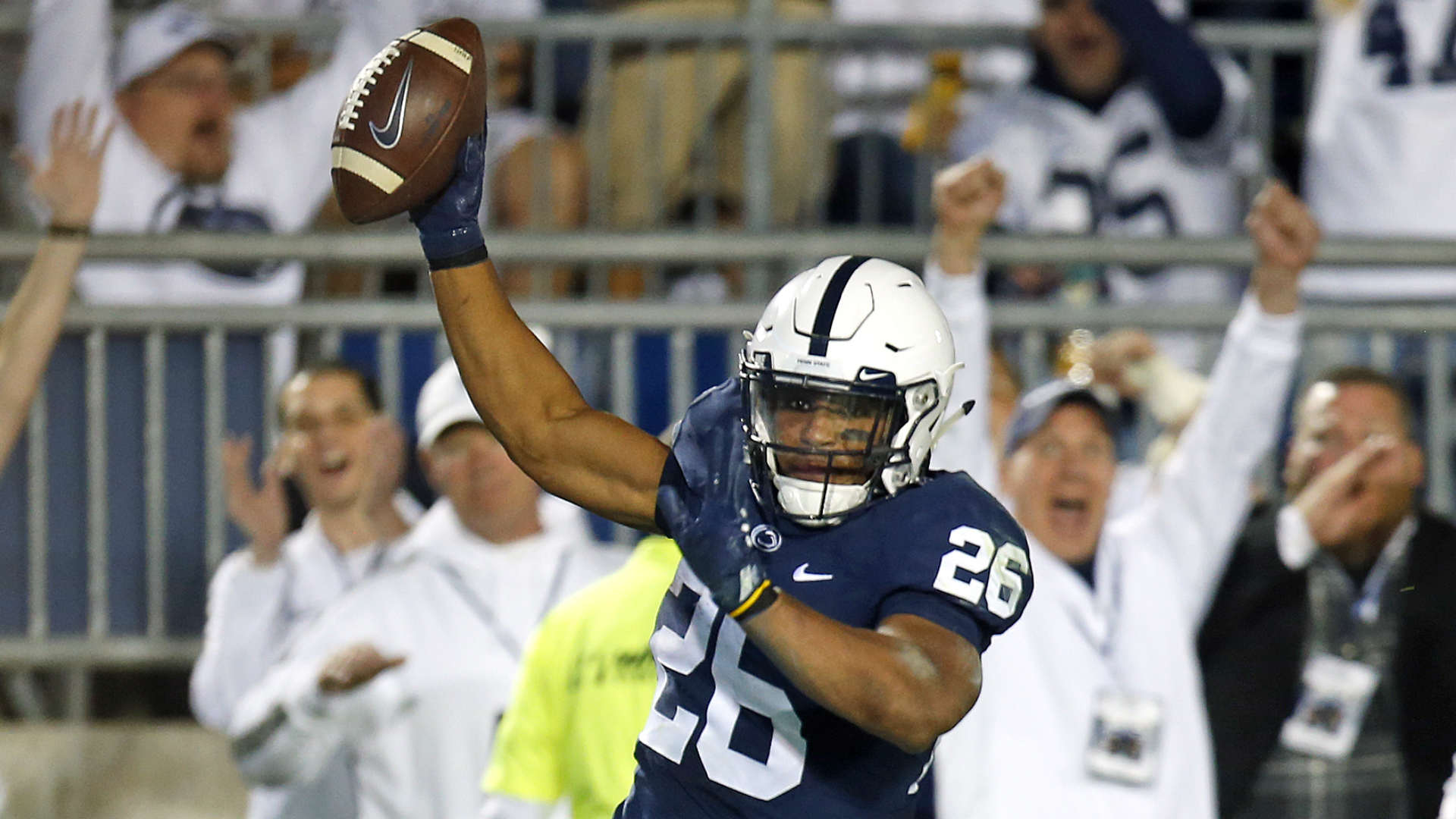 Saquon Barkley is the front-runner for the Heisman Trophy. Should the Penn State junior decide to enter the 2018 NFL Draft, he'll probably be the first running back selected.
Barkley leads the nation in all-purpose yards and will lead Penn State against Ohio State on Saturday. He certainly has the attention of Buckeyes coach Urban Meyer.
"He's the best all-purpose guy we've probably faced in probably, maybe my career," Meyer told reporters Monday. "He's obviously a great running back. But they do a good job using him and creating matchup issues.
"You have different ways of bottling up great running backs. It's hard, especially this guy, really hard. But the fact that they motion him out and create matchup nightmares, that's what makes this guy — he's — I'd be careful to say this, but he's as good an all-purpose running back we've seen. And that's 30 years."
Barkley ran for 108 yards on 15 carries and caught three passes for 53 yards while scoring three times in Saturday's 42-13 win over Michigan. He has 757 rushing yards with 448 receiving yards and another 273 return yards for the second-ranked Nittany Lions.