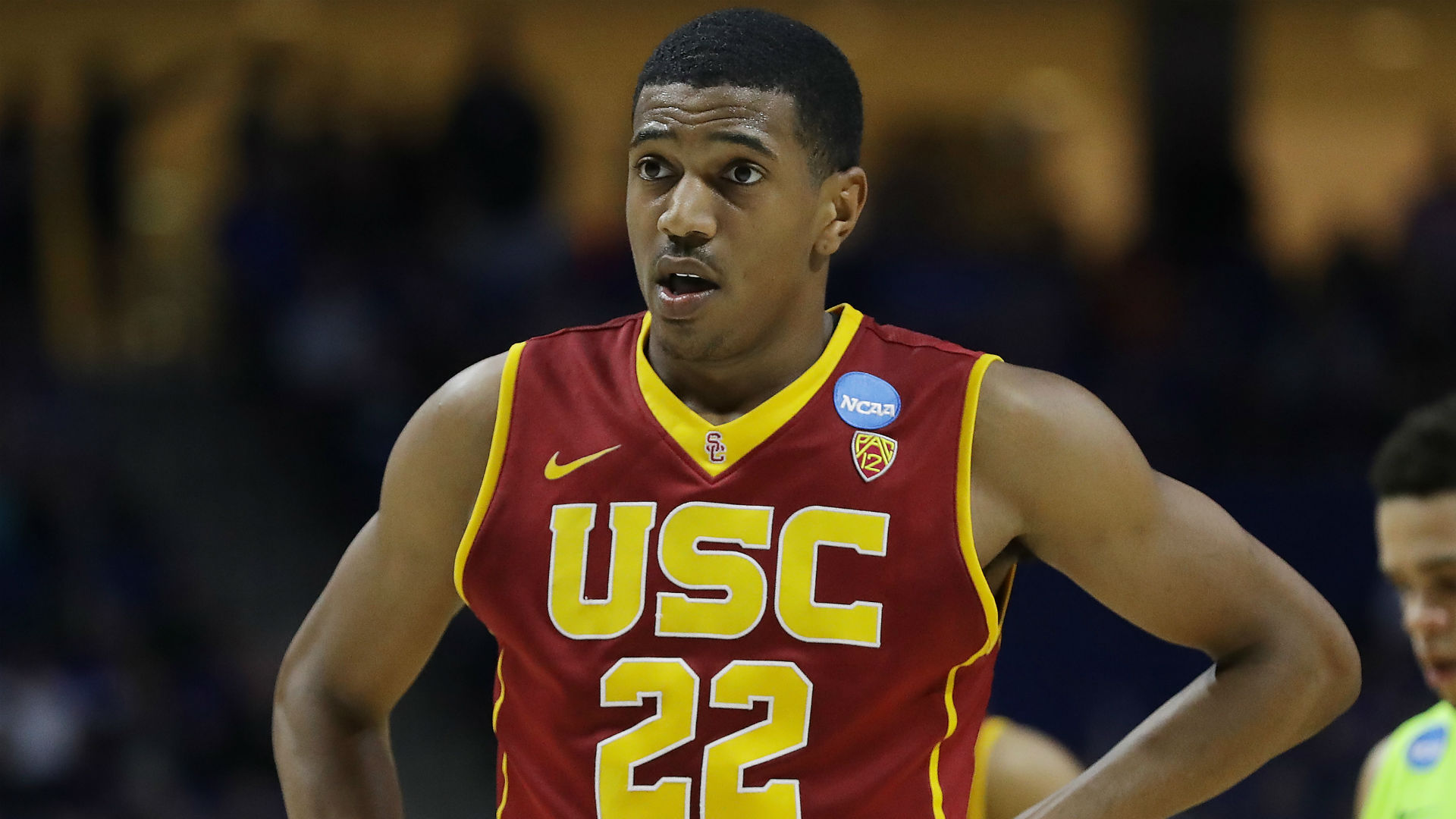 De'Anthony Melton officially will not play for USC this season. 
The school announced Thursday the guard does have an opportunity to come back and play for the Trojans in 2018-19.
Melton was one player mentioned in the FBI probe into college basketball, which revealed a pay-for-play scandal where schools would funnel money through shoe companies to a player in exchange for their commitment.
"Based on information discovered through its internal investigation regarding the receipt of extra benefits, primarily to a close family friend of De'Anthony Melton, USC has concluded that De'Anthony will not compete with the USC men's basketball team in the 2017-18 season," the statement read.
Melton, a sophomore, averaged 8.3 points, 4.7 rebounds and 3.5 assists as a freshman last season.