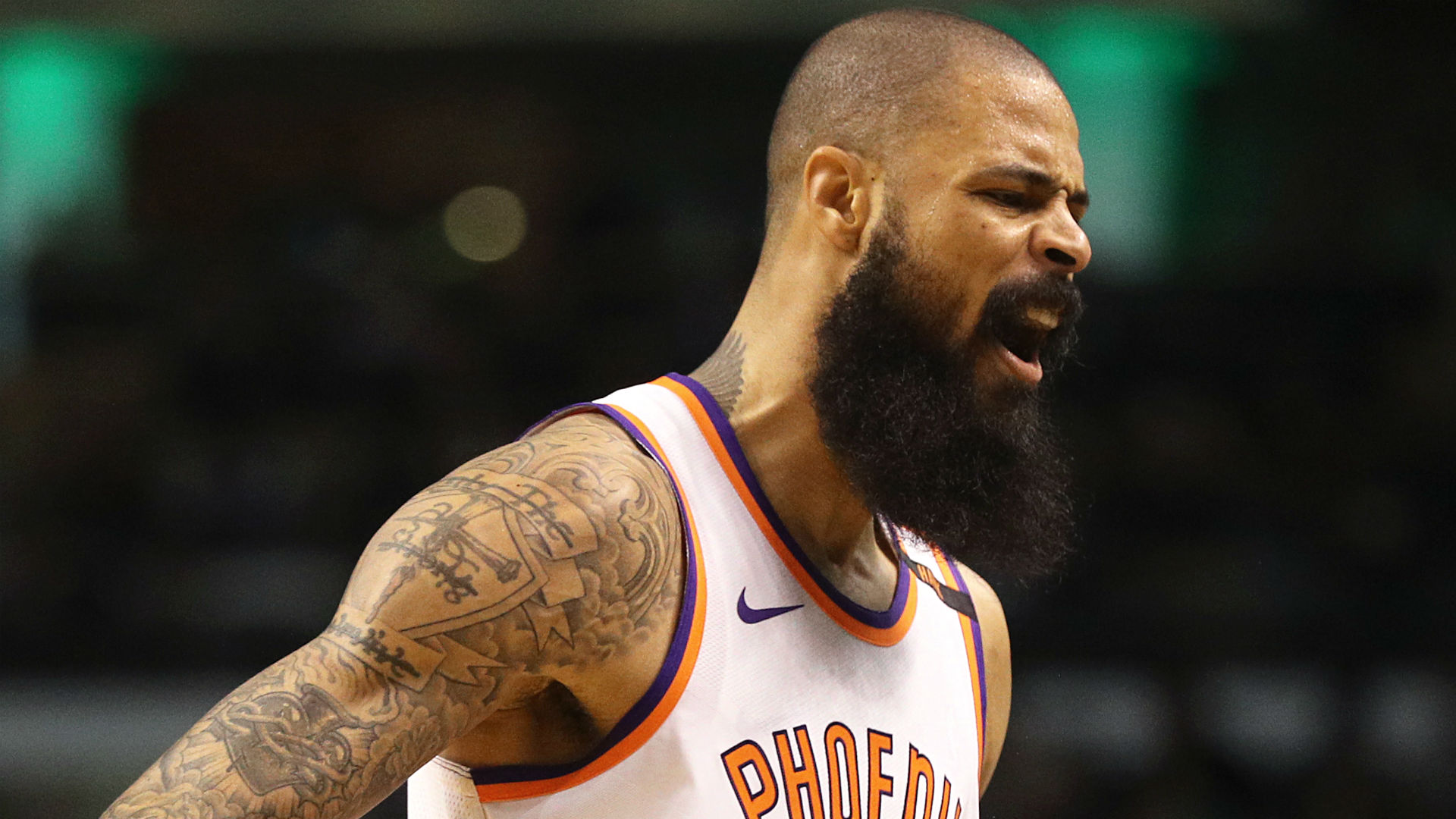 The Suns and Grizzlies were tied 97-97 with 0.6 seconds remaining in Tuesday's game. The Suns were inbounding the ball at their end of the floor. There aren't many options in that situation, just get the ball in and hopefully someone gets off a wild shot before overtime.
But Suns color analyst Eddie Johnson, who played in the NBA for 17 seasons, had a crazy premonition.
"Don't discount the lob to Tyson Chandler," Johnson said.
TYSON COMPLETES IT! SUNS WIN!#SunsVsGrizzlies pic.twitter.com/DP1bWTriuh

— Phoenix Suns (@Suns) December 27, 2017
Almost before Johnson got the words out, Dragan Bender threw an alley-oop to Chandler, who dunked it home over Brandan Wright.
Final score: Suns 99, Grizzlies 97.
Officials reviewed the play to see if there was offensive basket interference, but Suns coach Jay Triano, who drew up the play, knew there wouldn't be. Triano said he asked officials 15 years ago about the hypothetical situation and they said basket interference couldn't be called on an inbounds pass.
He's been saving the play for a moment just like this.