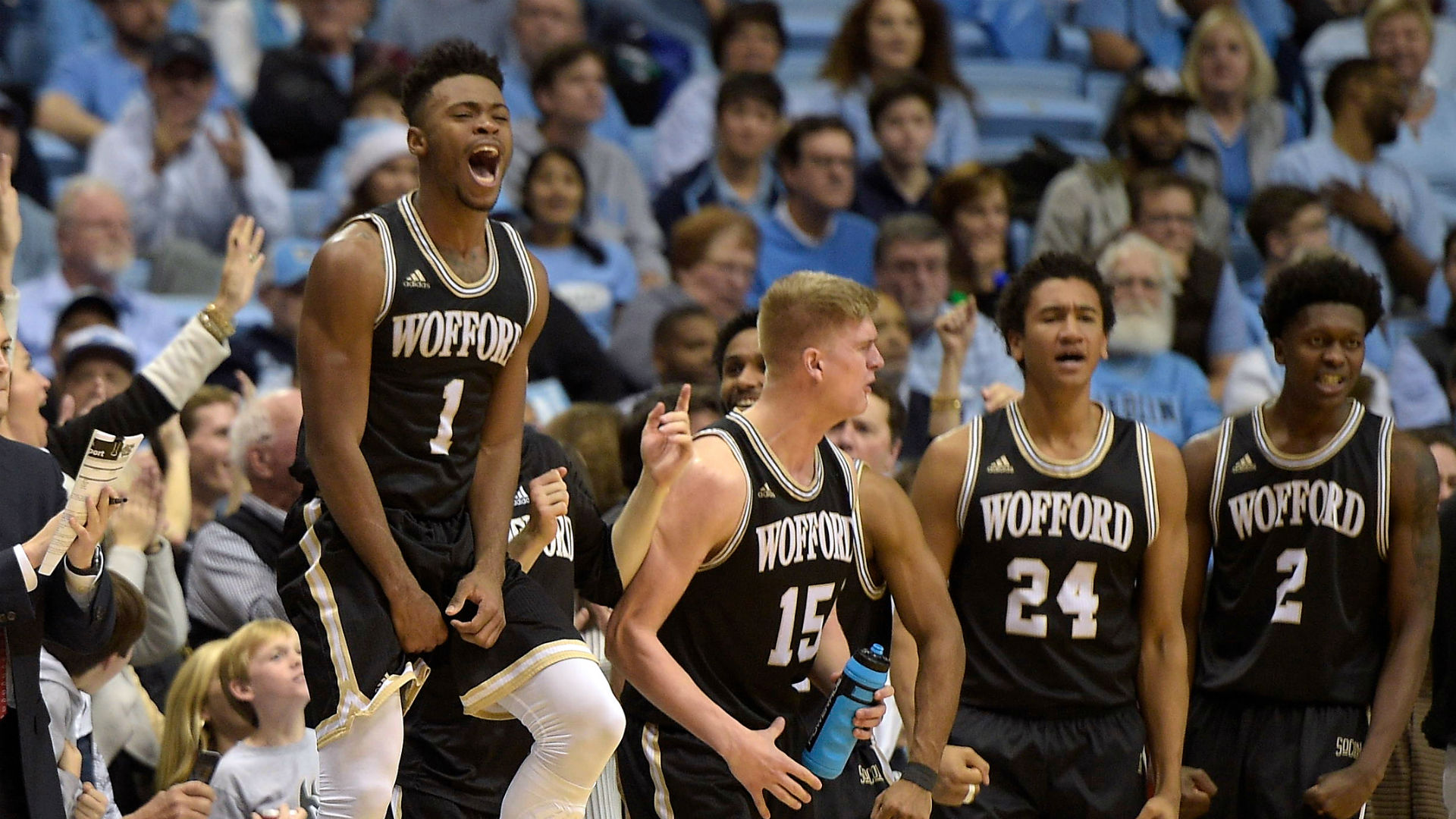 Wofford took down fifth-ranked North Carolina on Wednesday night in Chapel Hill, 79-75. In doing so, the Terriers claimed their first victory over a top-25 team in school history and ended the Tar Heels' home winning streak at 23. 
What else does the upset mean? In the grand scheme of this college basketball season, not much.
MORE: Wofford stuns fifth-ranked North Carolina
Teams all over the country have been losing "buy games," and there's little doubt Roy Williams' squad will still be a force come NCAA Tournament time. It showed few glaring issues Wednesday.
In fact, other blueblood teams have had it worse. No. 4 Duke still looks like the best team in the nation, but the Blue Devils have shown opponents exactly how to beat them. Arizona is back up to No. 19 but fell all the way out of the rankings after three consecutive losses. No. 14 Kansas had its serious problems with frontcourt depth exposed in consecutive home losses to Washington and Arizona State.
In UNC's case, it shot poorly from the floor (36.4 percent overall, 28 percent from 3) and allowed a mid-major to trade baskets with it down the stretch. The Tar Heels (10-2) won the rebounding battle 38-34 and hauled in more offensive boards (9-7).
Still, for Wofford, a tiny private college in Spartanburg, S.C. (enrollment of 1,692), this is an unforgettable moment. It's big for the Southern Conference, too: A league team hadn't beaten a top-25 school since 2012.
When you beat a Top-25 program FOR THE FIRST TIME IN SCHOOL HISTORY!!!#Wofford #ConquerAndPrevail 💯 pic.twitter.com/k5iUDLwB57

— Wofford Athletics (@WoffordTerriers) December 21, 2017
Also, there's nothing tiny about the Wofford program. Coach Mike Young has brought the Terriers to the NCAA Tournament four times over the past six years, including in each of the past two seasons. The Terriers (8-4) won the SoCon regular-season title in 2016-17.
So, while UNC was helping to give Wofford a night to remember, it was absorbing as harmless a home loss as a No. 5-ranked team can suffer.