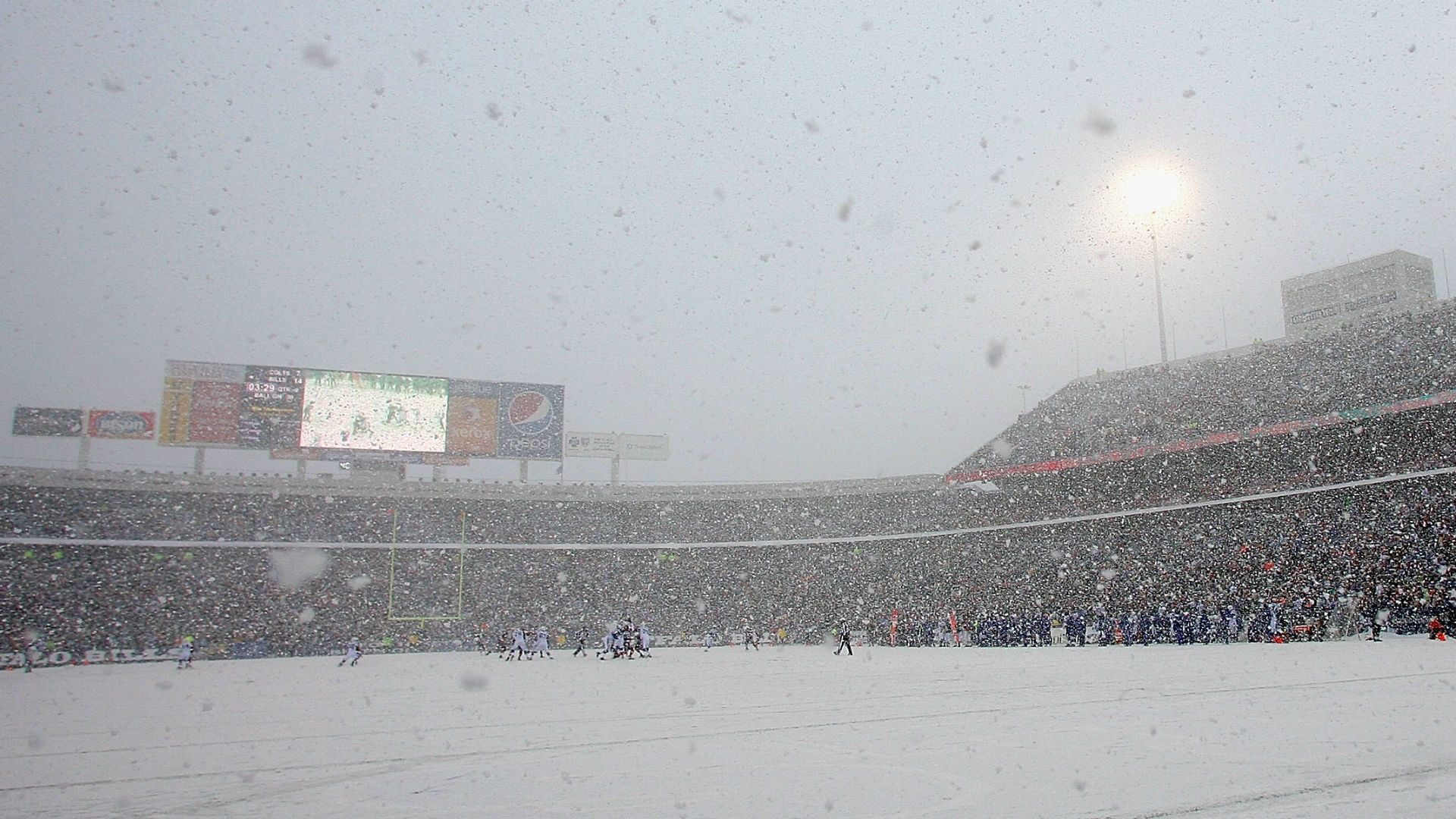 BUFFALO, N.Y. — Those planning to brave the elements during Friday's USA vs. Canada outdoor hockey game, the marquee event at this year's World Junior Championship, ought to wear a few extra layers underneath their Buffalo Bills-themed jerseys.
Organizers announced Thursday the show will go on at New Era Field despite temperatures forecast between 15 and 20 degrees (-9 to -6 Celsius) around the 3 p.m. ET puck drop. There was some talk about moving the game indoors to KeyBank Center, the host site for the tournament, to avoid the frigid air and further poor attendance, but this is Buffalo after all. The IIHF said it expects a crowd of more than 40,000, even with the cold and possibly snowy conditions.
MORE: Tracking top NHL prospects at the World Junior Championship
More than 40,000 tickets sold for tomorrow's outdoor game between host @USAHockey and @HC_Men; new single-game #WorldJuniors attendance record expected. https://t.co/T9b8chwEse pic.twitter.com/jkfom1qz6e

— IIHF (@IIHFHockey) December 28, 2017
By comparison, the Senators and Canadiens played outdoors at the NHL100 Classic earlier this month with gametime temperatures around 12 degrees (-11 Celsius), the third-coldest outdoor game in the NHL's history. 
The WJC preliminary round matchup between the U.S. and Canada will be the first game played outdoors at the international level.
As for those hoping for a snow-globe scene, such as the first Winter Classic played in Buffalo 10 years ago at the same site, there's a good chance the white fluffy stuff will fall during the game. The National Weather Service predicts a 70-90 percent chance of snow between 3-5 p.m.